No trip is ever complete without food. Street food is an important part of the culture of a region and trying it is a must. We believe in eating like a local and street food is the best way to do so. Authentic, tasty and easy on the pocket, street food in Manali can tickle your taste buds and haunt your dreams with visions of yummy delicacies. The mountainous hill station in North India is just a cherry on the top. Go off on a DIY food tour and sample these dishes from the streets of Manali, Himachal Pradesh:
Masala Omelette
Something you will find on the streets of Manali fairly easily is the masala omelette. It is served piping hot with two slices of bread. The chilly weather makes this staple the perfect food for winter. This quick recipe scores brownie points in our book as hungry souls like us just cannot wait after a trek or a long day of sightseeing.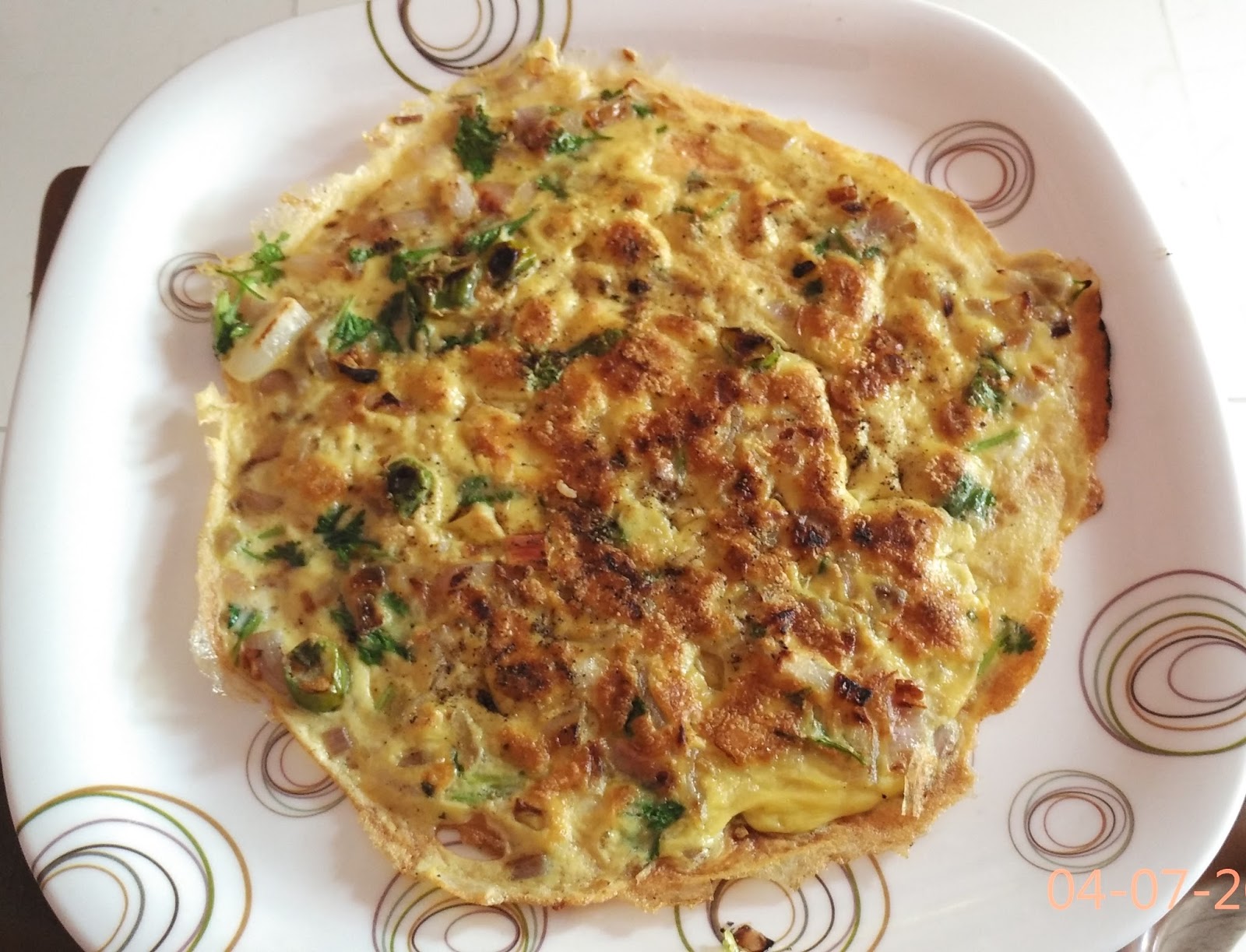 Red Rice
If you have never tried red rice, you are missing out – in terms of both flavour and nutrition. Unlike the processed red rice that we usually have in cities, red rice contains antioxidants, vitamin B6, lowers cholesterol and prevents heart disease. It has a slightly nutty flavour and is served in Manali with a side a local variety of kidney beans and green vegetables. It is a no frills but delicious way of filling your stomach and nourishing it.
Patande
The Himachali pancake or Patande as the locals call it is made up of a batter of milk, wheat flour and sugar. Although it is served for breakfast, it also can be an amazing dessert since it's sweet. If you have a sweet tooth, you could enjoy these throughout the day.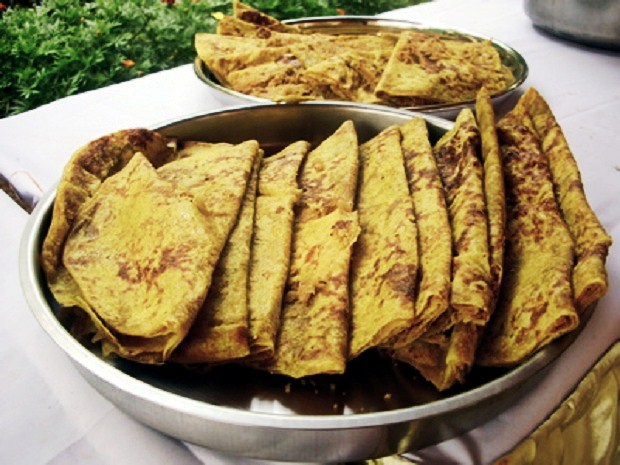 Bhey
Bhey is a stir-fried lotus stems recipe. The word Bhey literally means 'in the lap of Himalayas'. The lotus stems are thinly sliced and stir-fried with masalas and gram flour making them crispy and spicy.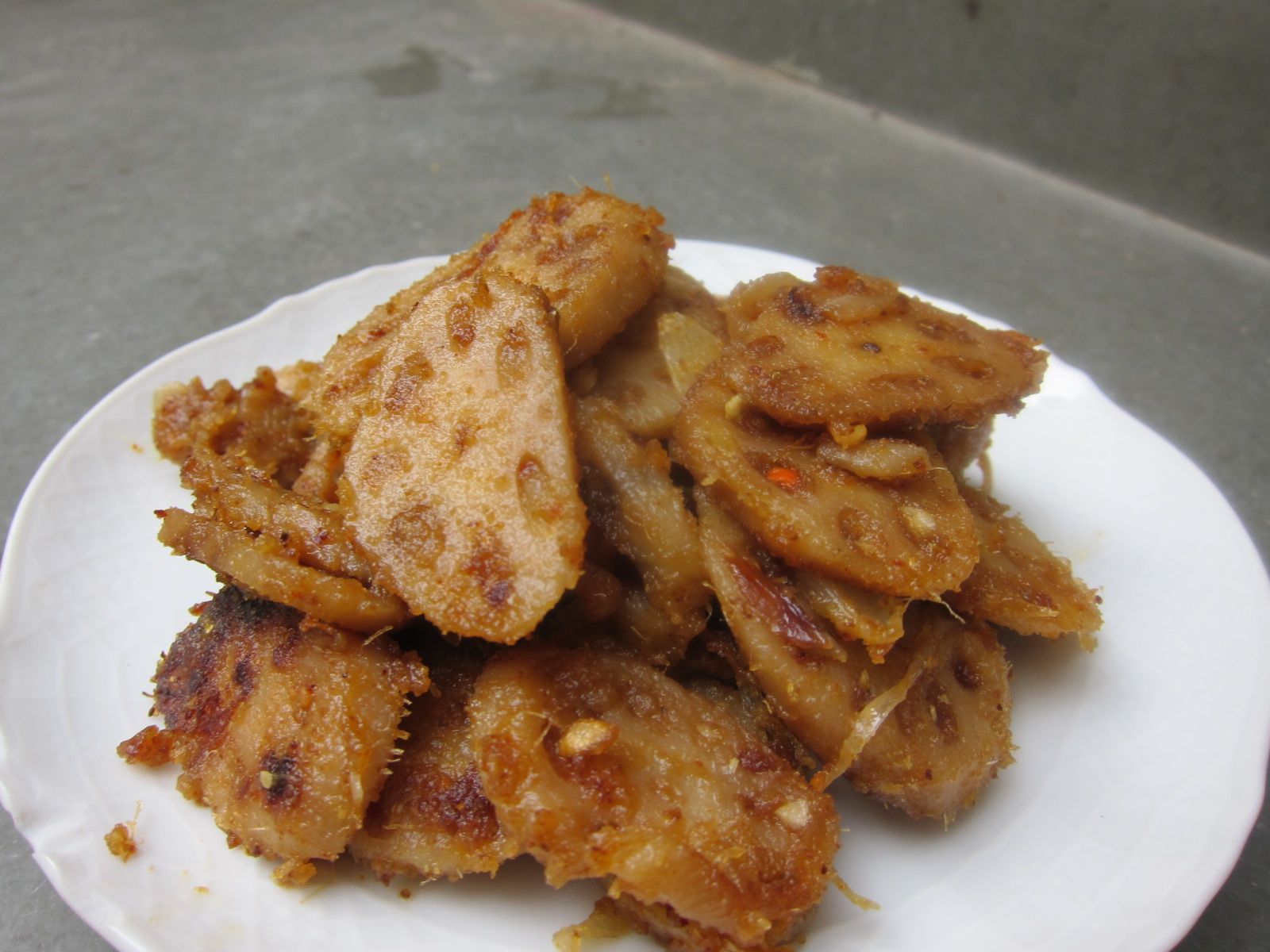 Trout
The Kulu Trout is a treat for any fish lover. This river fish is marinated and served in many ways. You can choose to have it grilled or steamed or in a curry. The flavour palette is spicy and tangy and is served with hot rice. You can also go trout fishing in Manali if you want to catch your own dinner.
Kadhi Chawal
The ultimate comfort food, kadhi chawal will never lose its appeal. We were quite surprised to see that kadhi chawal was a street food delicacy and not just a home cooked meal or something you eat in a sit-down restaurant. You can spot several shacks along the way serving steaming hot kadhi chawal.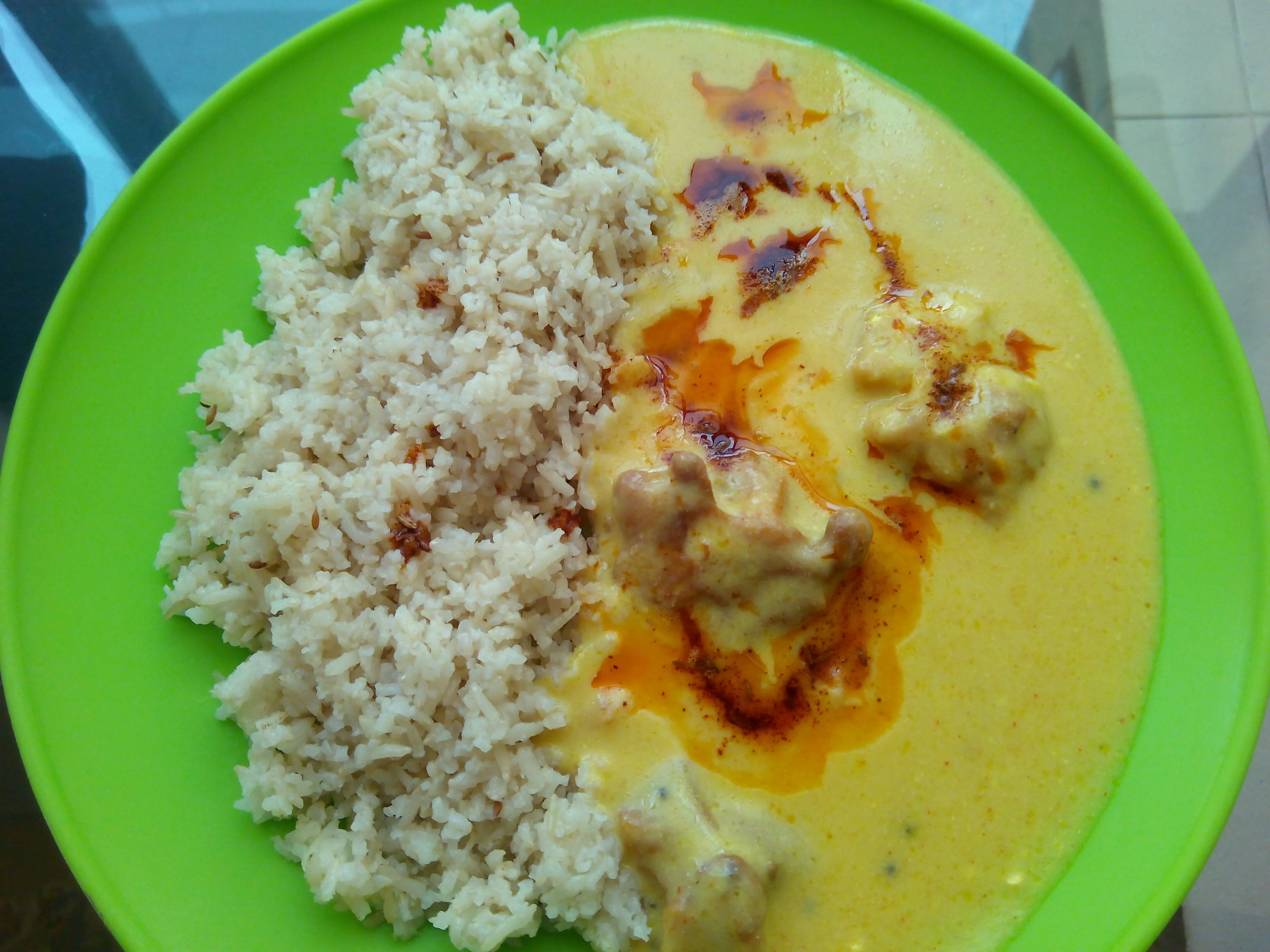 Aktori
This buckwheat cake tastes way better than what it sounds. The thought of a buckwheat cake might not sound so great but is both scrumptious and healthy. With the goodness of ghee, it provides you with enough nutrients and calories to survive a good hike. It originated in the Lahaul-Spiti Valley and was cooked in a special festive season. Now it is available in many places in Himachal Pradesh.
Dham
Dham is an elaborate thali lunch prepared during wedding ceremonies. It includes rice, a variety of curries, vegetables, curd and something sweet. Although you might not be invited to a Himachali wedding, you can taste this local fare at select places which serve it as a special lunch.
Chana Madra
This chickpea curry has a thick, yoghurt-based gravy containing tamarind, ginger garlic paste and onion. The earthy rich aroma of Chana Madra will stir your hunger whenever you pass a local joint serving it.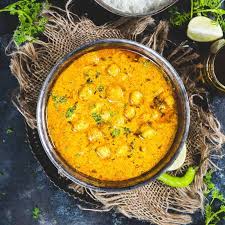 Sidu
Not a rice fan and wondering what you can have in Manali? Sidu! This stuffed fermented bread is best eaten with mutton. But if you are a vegetarian, you can pair it with the chana madra. Loaded with ghee and spices, this pahari delicacy is made with poppy seeds, onions and wheat flour and lightly seasoned with spices like cumin and coriander. The bread is put on a flame, cooked halfway and then steamed.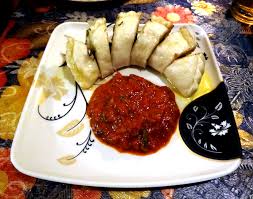 Sterling Manali provides guests with a delicious curated experience that brings alive the flavours and aromas of the Himachali cuisine in all its authentic and traditional best.
Which of these dishes are you most excited to try? If you have tried them, which one is your favourite? Let us know in the comments below!