The name Kufri is derived from the word 'kufr' meaning "lake". This little picturesque town was once under the control of Nepal. After the Anglo Nepalese war, it was developed by the British as a summer retreat. At an average elevation of 2,290 meters above sea level, Kufri is visited in the summer for its cool weather and in winter for its winter sports. It is only 13 km from Shimla which makes it very accessible for tourists visiting the area. Amongst things to do here besides skiing and winter activities are horse riding to the Mahasu peak, visiting the Kufri Fun World Theme Park, Indira Tourist Park, Himalayan Wildlife Zoo and of course the Himalayan Nature Park.
Named after the former Prime Minister, Indira Gandhi, the Indira Tourist Park is one of the most prominent tourist attractions in Himachal Pradesh. It is located 6 kms from Fagu and only 19 kms from Shimla making it quite convenient.
The historic significance
This park is mainly famous for its historical significance. The Shimla pact with Pakistan in 1972 was signed here by Indira Gandhi and Zulfiqar Ali Bhutto. The entry fee is easy on the pocket, Rs. 10 for adults & Rs. 5 for kids. It is open from 9 am to 6 pm.
How to spend the day at the park?
Indira Tourist Park offers a variety of entertainment – a video game parlour, a beer bar and an ice cream parlour controlled by the Himachal Pradesh Tourism Development Corporation along with yak and pony rides. You can also dress up in a traditional Himachali costume here which makes it a great photo opportunity. You can easily spend two-three hours here enjoying the cool weather of Himachal Pradesh. Unlike the Himalayan National Park, there are no animals here other than the occasional monkey and a few exotic birds which you may spot if you are lucky. There is a zoo nearby which might interest children.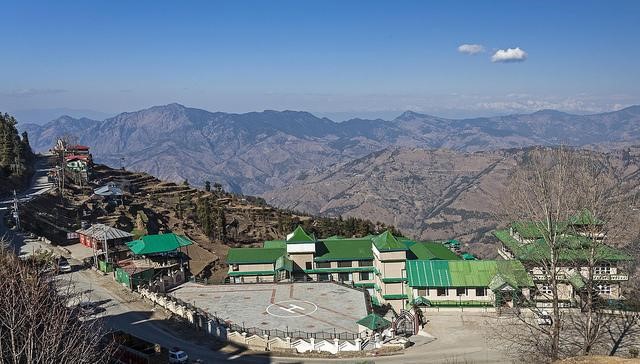 The breathtaking views around the Park
The Himalayan National Park nearby boasts of challenging treks and breathtaking views for adventure lovers. Although that's a bucket list item, it may not be for everyone. If you are pressed for time or travelling with children or old people, choose Indira Tourist Park instead of the Himalayan National Park. It is a practical alternative for scenic views. Snowcapped trees in a distance and lush greenery in Indira Tourist Park attracts nature lovers, photography buffs and families alike.
Other attractions around the park
A word to the wise, weekends here can get pretty crowded since it is popular with families. Wear comfortable walking shoes. Also, remember to carry smaller notes and change since the entry fee does not cover the activities or food. As most tourist spots do, there are plenty of stalls around the area which sells souvenirs and trinkets.
when you are here, visit the  Chini Bungalow in Kufri. Well known for its distinctive architectural style, this bungalow makes for a great day trip. You can also revel at the statues placed inside and the surrounding natural beauty. There are many top amusement parks in Kufri that your kids will love as well.
How to get there?
The nearest airport is Jubbarbhatti Airport at Shimla which is around 20 kms from Kufri. You can also take the train to Kalka Railway Station or take bus link from either Shimla, Narkanda or Rampur. A Delhi to Kufri road trip is also a good idea for travelling.
Where to stay?
We would surely recommend staying in Sterling Kufri. It blends luxury and comfort along with spectacular views. With facilities like an indoor pool and spa, you can warm up after a chilling day out in Kufri and relax. Kufri along with being a pretty hamlet is also famous for skiing, tobogganing, trekking and the Jai Bhima Kali Mata temple. To know more about what you can see in Kufri, check out our blog on the top places to visit in Kufri.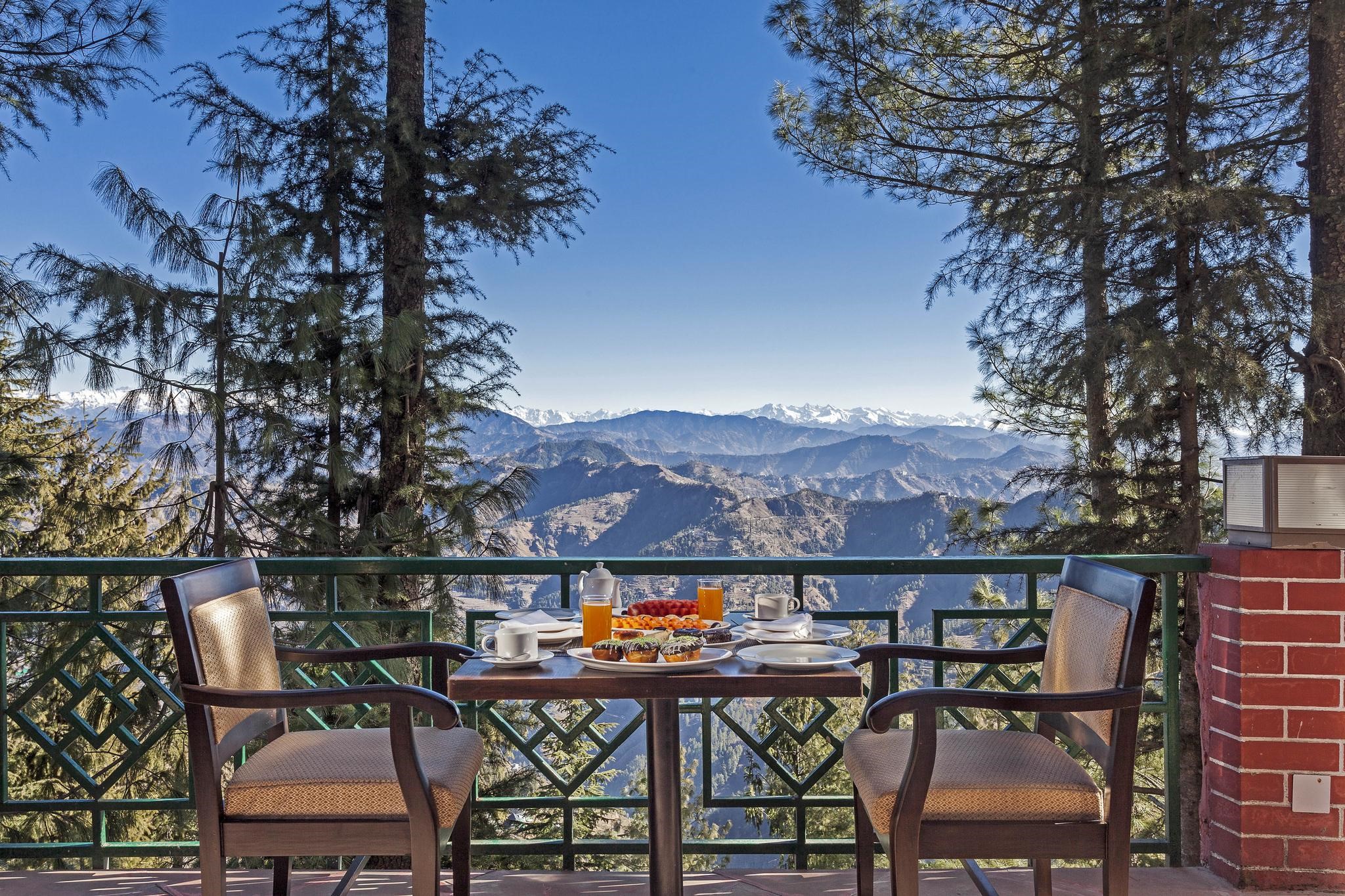 Who wouldn't want to wake to that view! Have you been to Indira Tourist Park yet?