Shimla is a hill station one is always eager to head to. Be it a small weekend family trip or an outing with friends or a long holiday planned well in advance; Shimla is the destination of everyone's dreams. From top adventure activities in Kufri like trekking down the quaint town of Chail, Kufri has a lot to offer apart from the well-known places to visit. The winding roads, the cool weather, the apple orchards and the beautiful pine trees neatly stacked never fail to impress! Additionally, Kufri is also listed as one of the top five skiing destinations in India. However, the definition of a vacation varies from person to person. While grownups look forward to a vacation so that they can take a break from their monotonous lives and refresh in the lap of nature, kids expect a lot of fun-filled activities and action-packed games. And that's exactly what Kufri has to offer.
Kufri is the best thing to happen to Shimla if you see it through your kids' eyes. It is full of amusement parks that can spoil your kids for choice. Young adults and even grown-ups might want to take a shot at the fun games and rides at these parks. Here's a rundown of the Amusement Parks in Kufri.
Kufri Fun World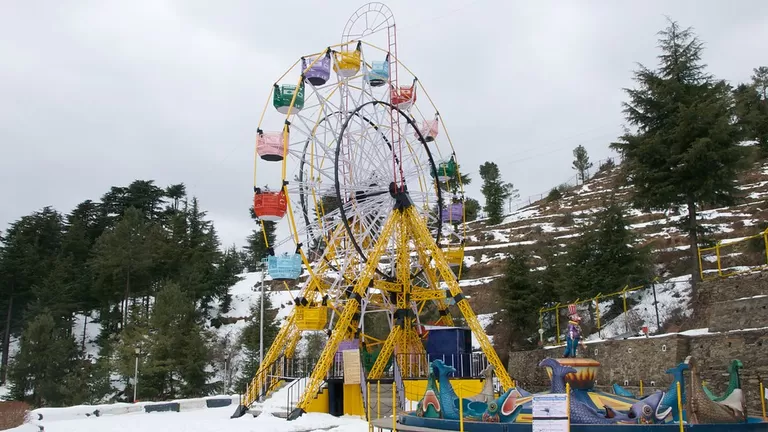 Also known as Kufri Fun Campus, this is located at the top of the Mahasu Peak, about 2800 metres above sea level. Surrounded by the breath-taking snow-capped Himalayan peaks, it is one of the most beautifully located amusement parks in the world.
At that height, Kufri Fun World is one of the highest amusement parks in the world! Top it with a racy go-karting track and a mini Formula racing car track, which is the highest go-karting track on the planet. The other rides are no less thrilling. Check out the swinging pirate ship and the top-of-the-mountain merry-go-round, snow skating, night jungle safari, Burma Bridge, Commando net climbing and single rope climbing as you watch your kids squeal with joy! While your kids are at it, you can soak in some of the most beautiful vistas in the world and breathe in Nature in its most unadulterated form. Things that add to your pleasure are the parking area, the nice Wok on the Peaks restaurant and of course, the horse ride you need to take to make it to the Park gates.
Hip Hip Hurray Amusement and Adventure Park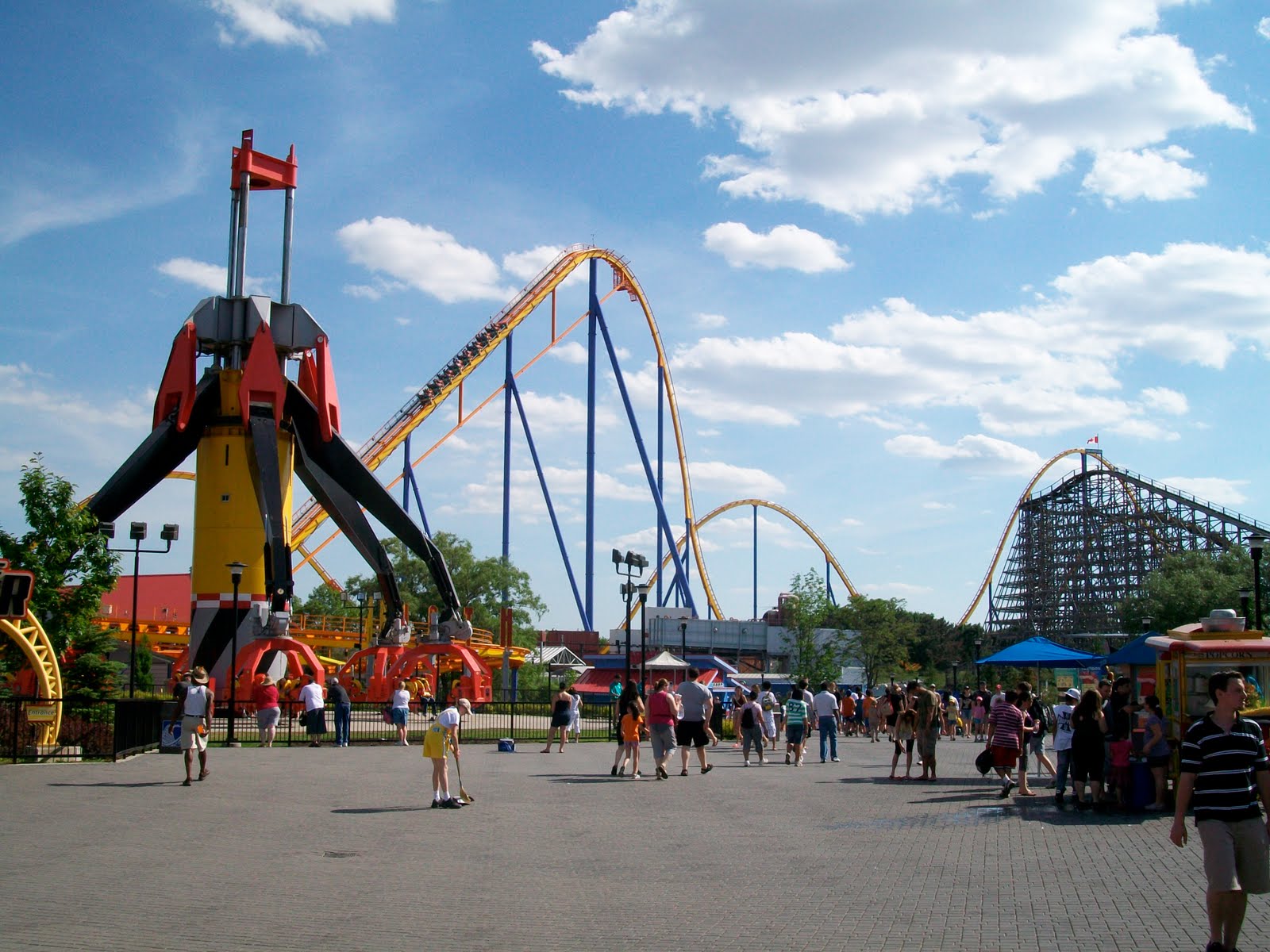 Hip Hip Hurray is another breath-taking amusement park spread over a sprawling 5,000 acres. It has a plethora of thrilling rides to offer from bumping boats and virtual reality games to gondola wheel and double swings.
For that extra thrill factor, try adventure activities like flying fox, Burma bridge crossing, valley crossing and commando net climbing. Virtual reality games, redemption games and air hockey form part of the indoor gaming. When you have had your fill of adventure and fun, make sure you head out to the multi-cuisine restaurant to satiate your hunger and cravings.
Adventure Park, New Kufri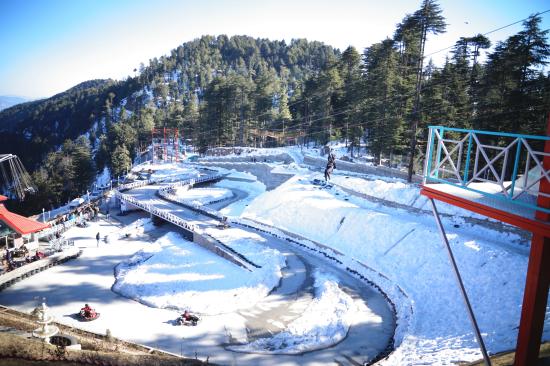 This park is located in an area that is called as New Kufri. With great views dominating the landscape, you have loads of fun and thrill options here for the kids. From go-karting and ice skating to bungee jumping, rappelling, zip lining, paintball, archery and rope walking, you have almost everything that can give your kids their daily dose of thrill and fun on your holiday.
Kufri is the place in Shimla (Himachal Pradesh) that has the most number of adventure and amusement parks; the perfect destination for kids when you are on your family holiday. As adults, you can have your pick of fun and adventure and revel in the simple joys of life. And then if you want to show how good and caring a parent you are, then Kufri is the place to take your kids to. While you are here, make sure you stay at the White Ridge for a spectacular vacation.