Himachal Pradesh – A backpacker's paradise, a dreamland of snow-laden mountains, hills of vibrant cultures and Dalai Lama's abode in India. Being one of the most popular tourist destinations in India, Himachal Pradesh's allure lies in its natural beauty and the various possible adventures it opens up to its travellers.
 Looking for charming old Victorian mansions? There's Dalhousie. Want to experience camping and backpacking in its truest form? Head to Kasol. Adventure sports calling out to you? Bir is the place for you! There is truly no dearth of beautiful places to visit in Himachal.
Though Himachal is filled with dream-like destinations, there are three towns that stand out and are quite popular among travellers – Kufri, Manali, and Dharamshala. While Kufri is known for turning into a stunning snowy wonderland in winter, Dharamshala's fame comes from its huge Tibetan refugee community that gave birth to a unique cultural amalgamation. Manali is known for its entry points to some of the most beautiful valleys in the north – Solang Valley and Parvati Valley. If a trip to this gorgeous state has been on your mind lately, here's a breakdown of these three destinations to help choose the best one for you.
Kufri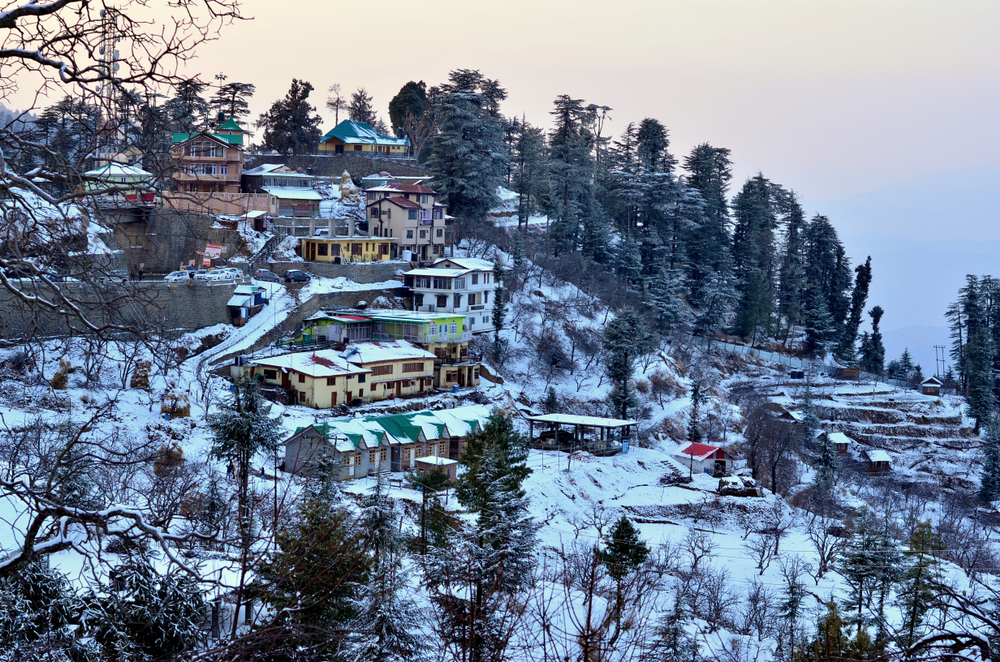 The word Kufri originates from the term 'kufr', a lake. Once a part of the Nepal Kingdom, Kufri got taken over by the British in the year 1819. It was not until after India gained independence that Kufri started getting recognition as the resort town that we know today. Just about 16 km away from the state capital Shimla, Kufri's popularity has risen over the years thanks to its winter sporting activities.
Kufri has one of the best known ski destinations. In fact, some of the oldest skiing slopes of Himachal are located here. It won't be wrong to say that snow has become a part of the local culture as much of the activities here revolves around the winter season and snowfall.
Every year in the month of January, Kufri holds the National Snow Statue Competition that brings snow enthusiasts from all over the country. The other important event in Kufri is the Annual Winter Sports Festival that takes place in February. If you have to pick a place to get a taste of a snowy winter in Himachal, make it Kufri!
Manali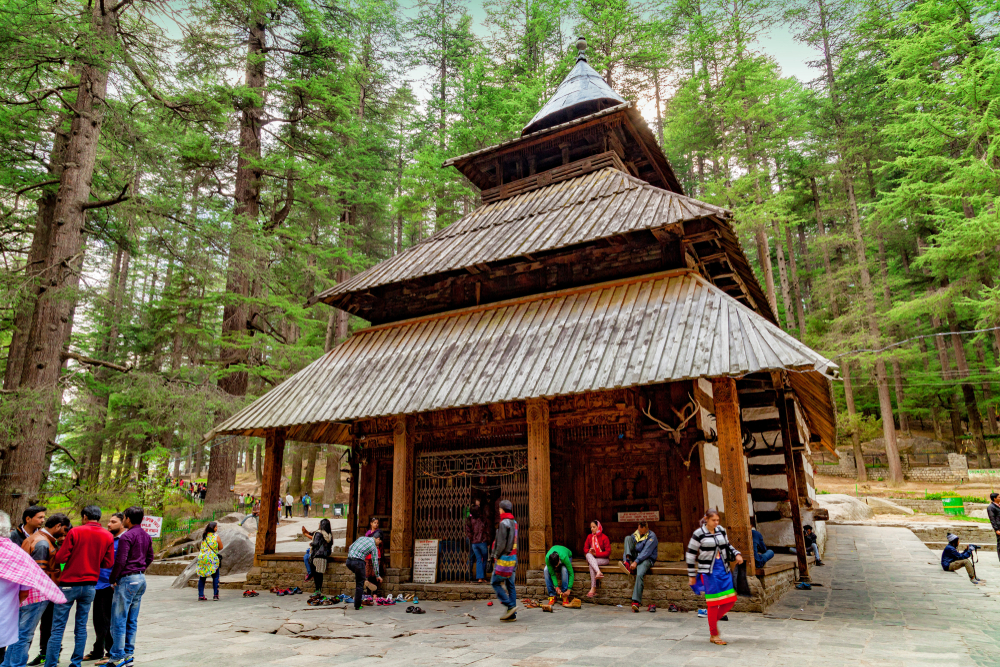 If there's one destination in Himachal Pradesh that truly brews romance in its air, it is Manali. The very popular honeymoon destination's charm lies in its ability to seamlessly bring together bountiful nature and local culture.
Manali is home to Kumauni people who are known to be religious and God-fearing. Their simple lifestyle has helped retain Manali's natural beauty to a large extent, in turn attracting tourists to its famous temples, namely the Hidimba Devi Temple and Manu Temple. Local festivals, folk dances, and music are a big part of the Kumauni culture. The big local celebration during Birshu, marking the start of a new year and the folk dance forms like Kuluvi which reflects the rich culture and vibrant lifestyle of the native people, are must experiences to get the real taste of life in Manali.
Your trip would be incomplete without tasting Manali's street food, some of which are unique to this region. We highly recommend you to try local delicacies like – Chha Gosht (mutton cooked with yogurt and spices), Chana Madra (chickpeas with tamarind, garlic, and other spices) and Tudkiya Bhat (a rice, lentil and vegetable dish).
Ideal for those looking for a mix of camping and cultural immersion, Manali truly offers more than what meets the eye.
Dharamshala
Dharamshala is the perfect example of multiple ethnic and religious groups harmoniously coexisting, ultimately rendering a unique identity to the destination itself. Being one of the most visited towns in Himachal Pradesh, Dharamshala's local culture is a result of an amalgamation of Himachali, British, and Tibetan cultures.
Dharamshala is the official seat of the Tibetan government-in-exile and is home to the current Dalai Lama. This makes it almost impossible to ignore the Tibetan cultural influences here. With the ornate Tibetan monasteries, the colourful Buddhist prayer flags fluttering everywhere and the sound of prayers buzzing in the air – this small hill station is a spiritual traveller's delight!
With such heavy influences from the Tibetan community mingled with the indigenous culture of the Gaddi community, the local food in Dharamshala cannot be left behind! The ubiquitous Tibetan Momo and Thukpa can be found anywhere in Dharamshala, served steaming hot at local stalls as well as fancy cafes. Further ahead, as the sweeping tea plantations take over your view, get ready to try some delicious local tea with some cake to get a taste of an English afternoon.
Kufri, Manali, and Dharamshala are all unique in their own ways though similar in region! And here's more – all three destinations also have a Sterling resort you can call home anytime you hear the mountains calling! Anyone who has been to Himachal Pradesh will agree that this place is a lot like love.  A place that takes a special place in your heart and a place you want to keep coming back to. Such is the charm of Himachal Pradesh.