Lost and Found
– Mrs. Sapna Garg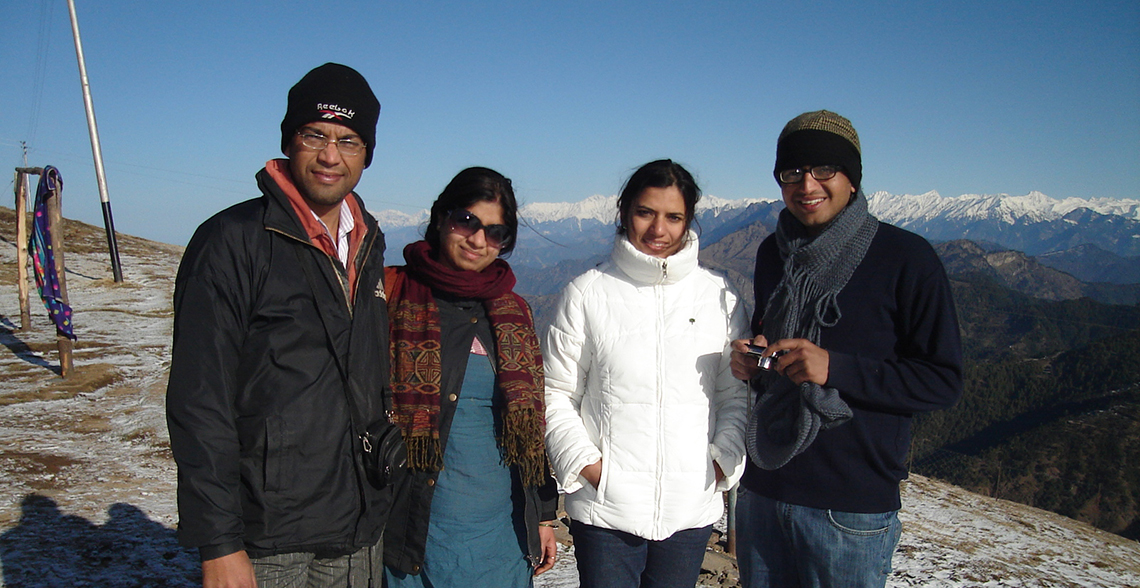 During the winter of year 2012, we went to visit Parashar Mahashri temple, a place somewhere 100 km from Manali. It is a charming temple, dedicated to Sage Parashar and has a three 'Pagoda' like structure. We stayed and enjoyed near the place till noon.
Someone told us that there was a beautiful trekking trail of 5 kilometers leading to a hill, which can be covered in two hours. My husband and I were enthusiastic and started the trek after having lunch. We were confident of finding the way even though we were not familiar with the area.
But to our shock, after half-hour, we found that the trek was so difficult and it was totally covered with snow. By that time it was getting a bit dark too. We were a bit skeptical and feared that we may encounter any wild animals.
So we started walking fast and to our dismay after ten minutes, we realized that we were lost. No one was in the vicinity and it was eerily quiet. Around us we could find trees, mountains and snow.
But still, we thought if we could turn back we might find the way. We walked for 6 long hours and still we were not confirmed if we were walking in the right direction.
Everything appeared similar. I started crying and told my husband that though am strong, still am just a girl. I blamed him for attempting the trek without knowing the way. He was also worried and said that I was blaming him. I cried and ran around for a while searching for any signs of life. After, half an hour, we saw a faint glimmer of light and recognized that there was a house at a distant. So we thought of approaching that house and requesting for help.
We knocked on the door. There was a lady who opened the door and looking at us she understood our plight. She welcomed us in. And there we found another couple exactly in the same dazed state. Then I was immediately happy and thought OMG, am not the only one who had been scared. My husband could read my thought and he started laughing at me. We became friends with the other couple, thanked the hosts, and finally reached our place safely.
Note: This moment was shared by  Mrs. Sapna Garg in Sterling Holidays OMG! Holiday Moments Contest on Facebook. Visit our Facebook fanpage: www.facebook.com/sterlingholidays