Pine, eucalyptus, conifers; closely grouped, pleasant cool breeze, sprawling tea and coffee plantations, an infinite 'green' blanket of grass, deep ravines, curvaceous roads, gurgling streams, tranquil lakes and the slow 'chugging' of a mountain train. Yes, we are talking about the most famous hill station of South India – Udhagamandalam (popularly known as Ooty).
Situated at an altitude of nearly 2000 mts, as the capital of Nilgiris district, this celebrated hill station is the dream destination for many around the world. In this charming place, are two of our resorts – Ooty – Fern Hill and Ooty – Elk Hill.
Among them, Ooty – Fern Hill has been renovated recently. As the 'Fern' symbolizes happiness, prosperity and good fortune; this resort has also been renovated keeping all those features of the magical fern as an inspiration.
Several stylized ferns adorn the backdrop of the lobby and the reception area, adding a naturalistic appeal to the resort. The tone of the area has been chosen in such a way that it maximizes space. Specialized lighting adds a contemporary effect without losing on the traditional charm.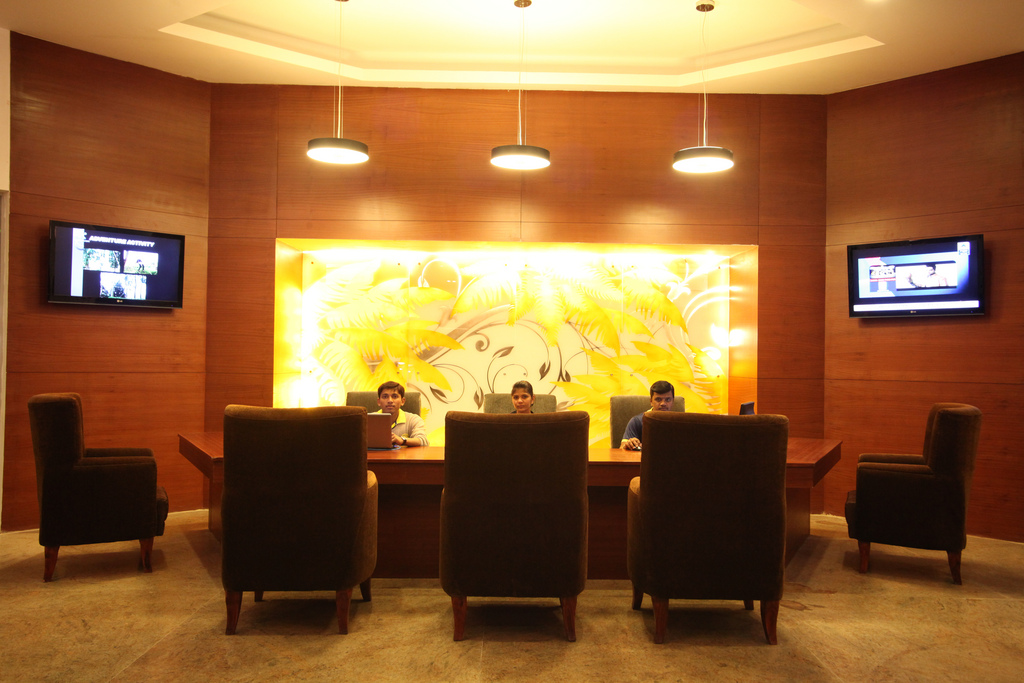 Ooty – Fern Hill, Reception
Making the best use of the scenic surroundings of the resort, the rooms have been designed to have nice windows, thereby offering excellent views.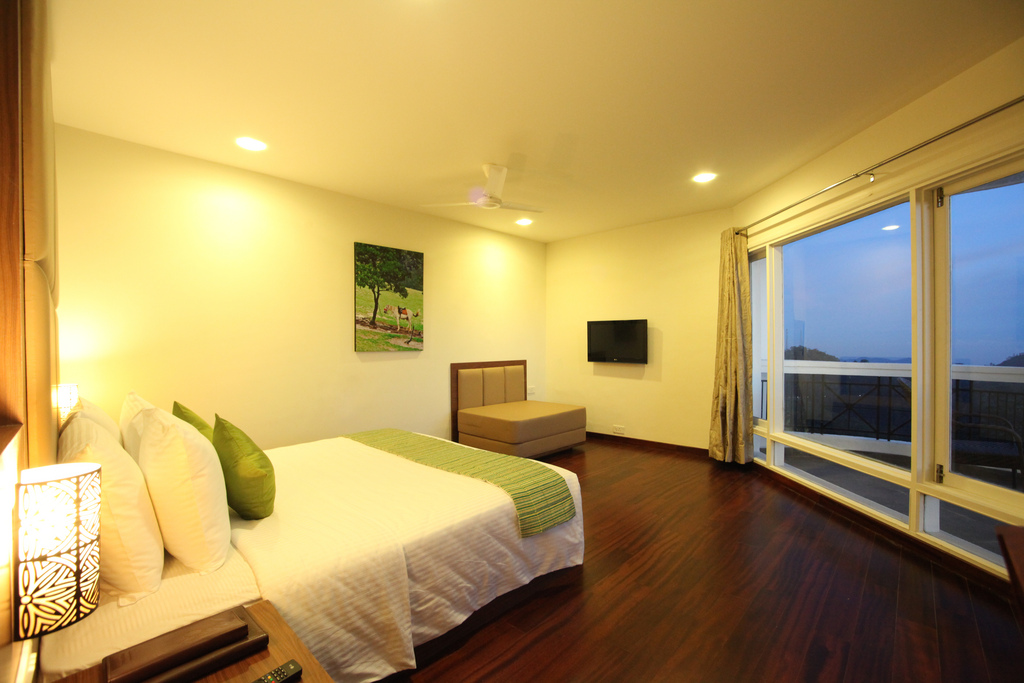 Ooty – Fern Hill, Room
Most of the rooms have been refurbished and the prominent feature is electric heater set in old fire place, again in a unique fusion of old and contemporary style.
The resort has a multi-cuisine restaurant called 'The Fern'.  Here guests can relax with plenty of mouth-watering dishes and enjoy breath-taking views of the surrounding Lovedale valley. Right outside the restaurant is a pleasant coffee lounge, a great place for those lovely tales to happen.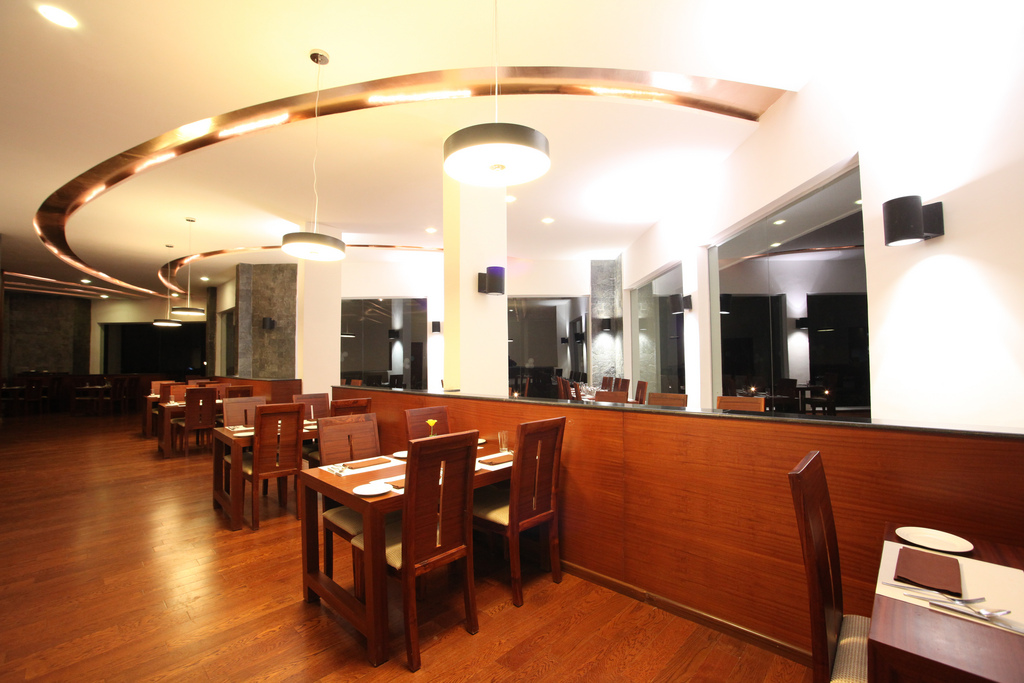 Ooty – Fern Hill, Restaurant
Visit Ooty – Fern Hill for a rewarding experience.
Some reviews of our guests are given below and see what they say about Ooty Fern Hill.
"Hidden gem!!"
Browsing through the hotels in ooty on tripadvisor one won't choose a #10th ranked hotel easily. That's what I went through, but based on the attractive offer that I got and knowing about Sterling's revamp plans I decided to give this one a try. And I am so happy I tried this!
The resort is really good and the rooms are amazing after renovation. The staff is very polite and always smiling. We had our parents along with us and we booked a deluxe room, they upgraded us to rooms which were near the reception requiring less walk. So kind of them!
The best part about the resort was their food. Having stayed at many of the high-end properties around, I can say the food is one of the best I have ever had in a hotel. The buffet spread was huge, be it for breakfast or dinner. With senior citizens with us, they offered customization for food with a wide smile on their face.
The rooms are neatly done with all amenities, and suites have kitchenettes with enough utensils/cutlery. The staff is very proactive and polite.
The only two things I would say would make it even better is a safety locker in rooms and a complete layout map of the property.
If you are opting for suites, you can opt for a suite in 15## series which are nearer to reception and restaurant.
If its value for money that matters to you, then be prepared for a pleasant surprise.
Its rated 3.5 right now on Tripadvisor, keep monitoring, I am sure the ratings would go up… 🙂
Stayed March 2013, travelled with family
 –  Customer from Bangalore , India
"Excellent Experience – Loved our stay!"
We stayed at Fernhill Resort in Feb 2013 and enjoyed our stay thoroughly! The location of the resort is excellent – very quiet and serene. Great views from the room. Polite and friendly staff. An excellent breakfast spread. Good food at the restaurant. Impressive interiors in the room. Overall, a very impressive place to stay at. My family and I enjoyed our stay and were very satisfied with the experince. Well Done to the entire team at Sterling.
Stayed February 2013, travelled with family
–  Mukesh S from Bangalore, India
You can see more reviews here http://www.tripadvisor.in/Hotel_Review-g297679-d300955-Reviews-Ooty_Fern_Hill_A_Sterling_Holidays_Resort-Ootacamund_Tamil_Nadu.html#REVIEWS