Sariska is a wonderful melange of three things – forts, temples and tigers. Famous for its Tiger Reserve, Sariska also boasts of magnificent forts and temples that vie for attention along with the Royal Bengal Tiger.
Sariska is located in Alwar, Rajasthan. The Sariska Wildlife Sanctuary, established in 1955, was bestowed the title of a National Park in 1979. Today, the sanctuary, along with its wildcat population also hosts a wide range of wildlife – striped hyena, nilgai, chital, chinkara, Indian jackal, four-horned antelope, and more. The bird population is also impressive and has Indian peafowl, bush, sandgrouse, quail, grey partridge, white-throated kingfisher and the Indian eagle owl staying there. The Sanctuary covers a large expanse of 866 km2, which is part grasslands, part dry forest with deciduous trees, part rocky terrain and part sheer cliffs that drop down dangerously.
The forts of Sariska hold in their impregnable but time-ravaged walls a rich history of the land. What also captivates visitors to this enchanting land are its temples – divine stories steeped in history. Each temple is a subject of study while a visit to these temples can provide a rare calm to the soul.
Temples of Sariska
The Sariska National Tiger Reserve houses within its precincts, historical and archaeological sites like Pandupol, Garh Rajor and Neelkanth Mahadev Temple. Besides these temples, there are the Bhartrihari and the Naldeshwar temples that should be on your visit list when in Sariska. Some of these temples date back to the 10th and 11th century and some to the 17th century.
The Hanuman Temple of Pandupol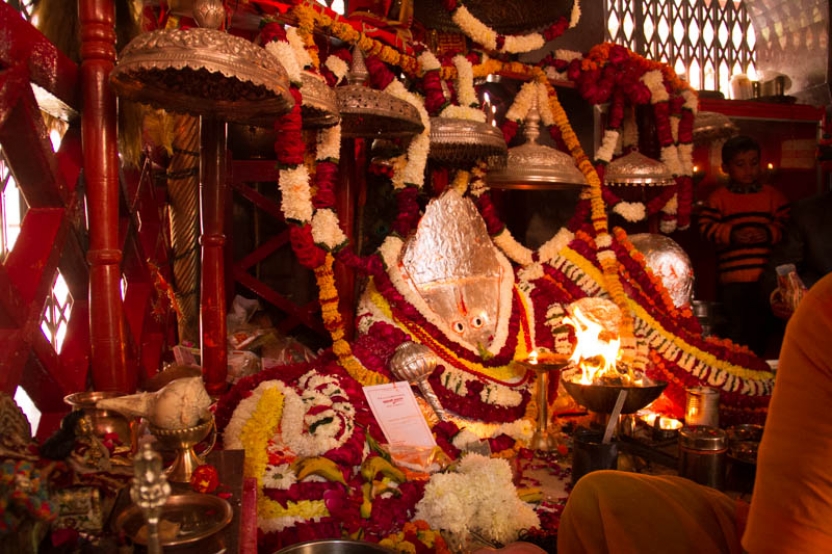 This temple is right inside the Sariska Tiger Reserve and has many legends and stories associated with it. A highly popular destination on every tourist list, Pandupol goes back to Mahabharata times. It is said that the Pandavas stayed at Pandupol during some of their exile years. During their stay, as the story goes, Bhima, the strongest among the Pandavas defeated the undefeatable demon Hiddimb and asked for the hand of Hiddimb's beautiful sister Hiddimba in return for his victory. As per another legend, Lord Hanuman, another epitome of strength defeated Bhima to teach him a lesson or two in humility.
This Hanuman temple, as a fitting tribute to the strength of Hanuman, has a towering giant-sized idol of the Lord. One can spot the Karnakabhas lake, a magnificent 35-km waterfall (in the rainy season), langurs (monkey species), peafowl, spurfowl and some more birds in the area.
Bhartrihari Temple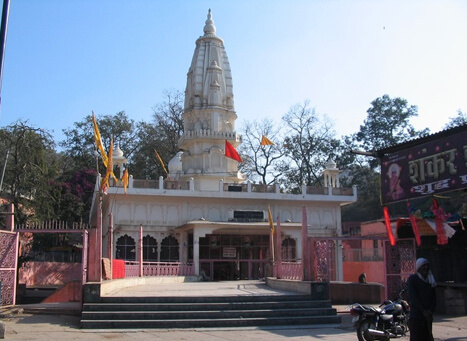 This temple is situated 30 kms from Alwar. The name of the temple is telling and one would know immediately that it is built as a sign of respect to one of Rajasthan's most respected yogis (spiritual leaders). The temple is built above the yogi's samadhi place and is done is classic, traditional Rajasthani architectural style.
Naldeshwar Shrine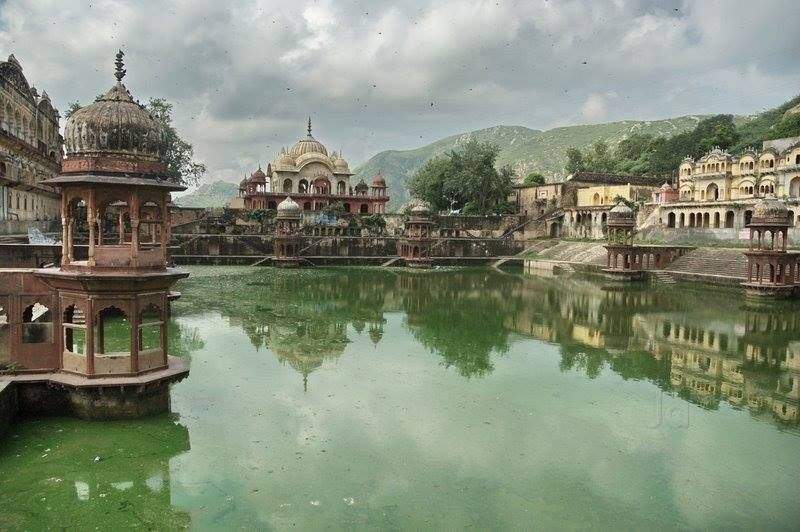 This is a Shiva (Lord Mahadev) shrine – a temple that is a must-visit for the Shiva bhakts. The temple is located off the Sariska-Alwar highway, closer to Sariska. An 18th century temple, what makes the visit to this temple even more beautiful is the thick green forest that surrounds it. We don't have to tell you, how magnificent and tempting a combination of a temple in a forest is, do we?
The Neelkantha Temple Complex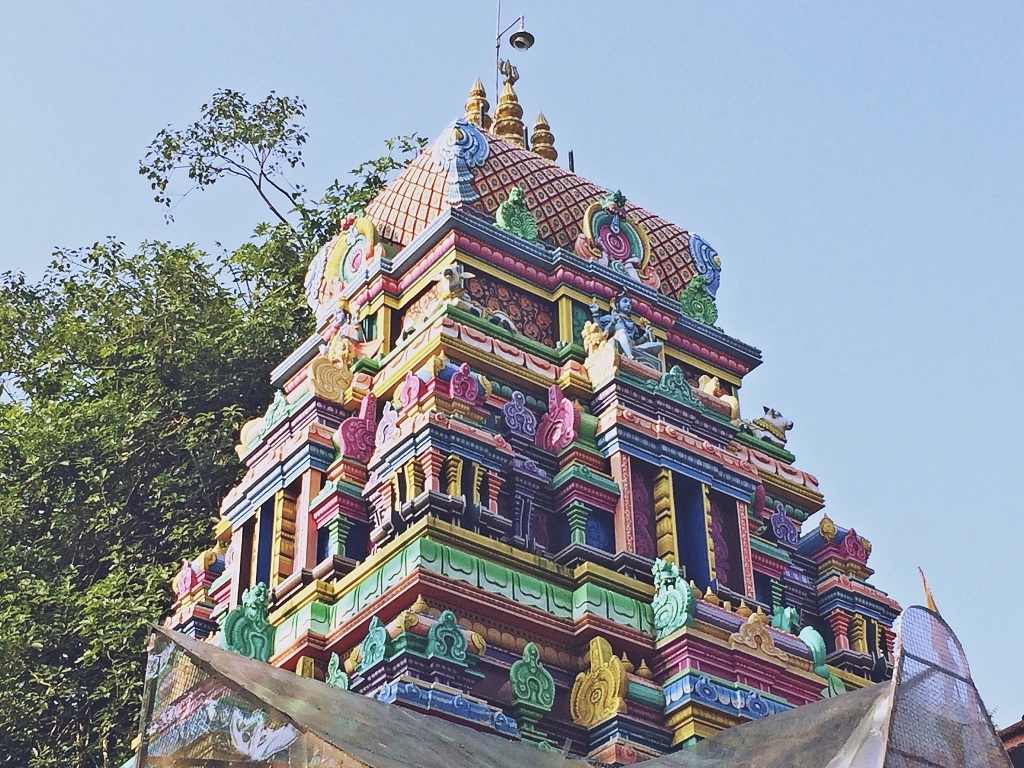 The Neelkantha Temple complex comprises of the Hanuman Temple at the gate, Gopinath Temple, Someswar Temple, KeshavRai Temple, Mangla Devi Temple, Ganesh Temple and Naveen Temple. These temples date back to the 6th century and go up to the 13th century. The signs of time are evident on the temples and most are in ruins, but the temples still have their share of devotees who come to offer their prayers. Situated at 32 km. from the entrance of the Sariska Tiger Reserve, you have to make time to visit this temple complex.
Besides the temples, tigers and forts, Sariska also has a few palaces and lakes that you should include in your itinerary. You may also wish to visit Jaipur, since the closest airport that takes you to Sariska is at Jaipur, which is at 180 km. If you are looking for a railway route, then Alwar is what you should reserve a seat for. And if you are a road tripping fan, then there are roads that connect Delhi, Gurugram and Alwar to Sariska via cabs and taxis. If you are worried about good hotels to stay, then please relax! Go straight to the beautiful resort at Sterling Sariska for the vacation of a lifetime.
Sariska is one more feather in Rajasthan's cap and as a tourist, you must have it in your travel itinerary.