Monsoon is one of those seasons in India with which everyone seems to have a love-hate relationship. The rainfall brings with it fresh crops, lush greenery everywhere and relief from the summer heat. However, it can also wreak havoc and generally disrupt our day to day life. But irrespective of whether you love it or hate it, there's no denying that we all enjoy the delicious snacks we get to eat during the monsoon months. When it's pouring outside, there's nothing better than being tucked in at home, enjoying fresh, hot street food and snacks, especially accompanied by a steaming cup of masala tea. These snacks are indulgent, delicious and a guilty pleasure!
If the thought of that got your eyes lit up, here are some of the best monsoon snacks we think you should try from different parts of India.
1. Pazham Pori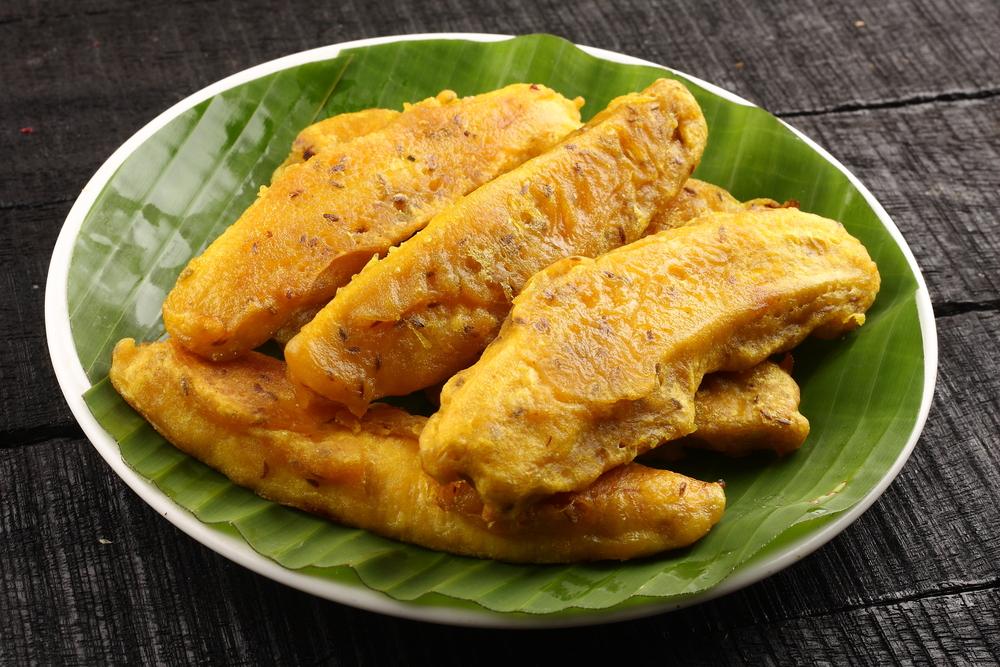 Straight from the lanes of Kerala, this deep-fried snack is made of ripe bananas, dipped in a light flour batter and fried until crunchy and golden. It is surprising how such a humble dish is loved across the south and especially so during the monsoons. These are ideally enjoyed on their own, but some may love a sprinkling of powdered sugar or honey to take the sweetness up a notch.
2. Mirchi Bhaji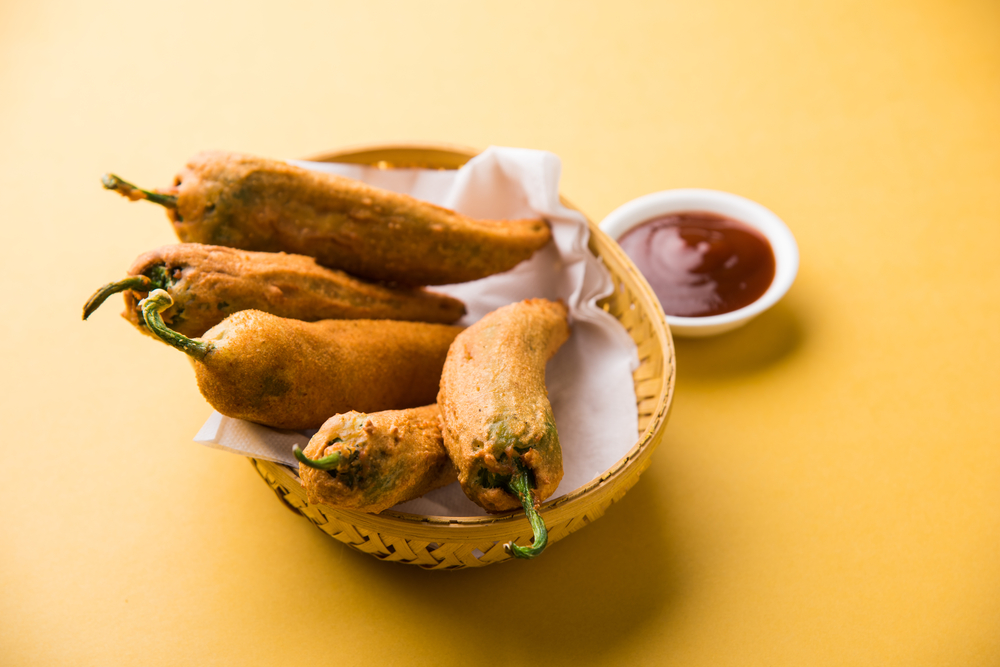 These deep-fried fritters are made with large, whole chillies. This variety isn't too spicy and makes for super-delicious street food. The chilly may be stuffed with potatoes and tamarind before being coated and fried. Some sliced onions on the side and a generous sprinkling of chaat masala, and you're in street-food heaven!
3. Momos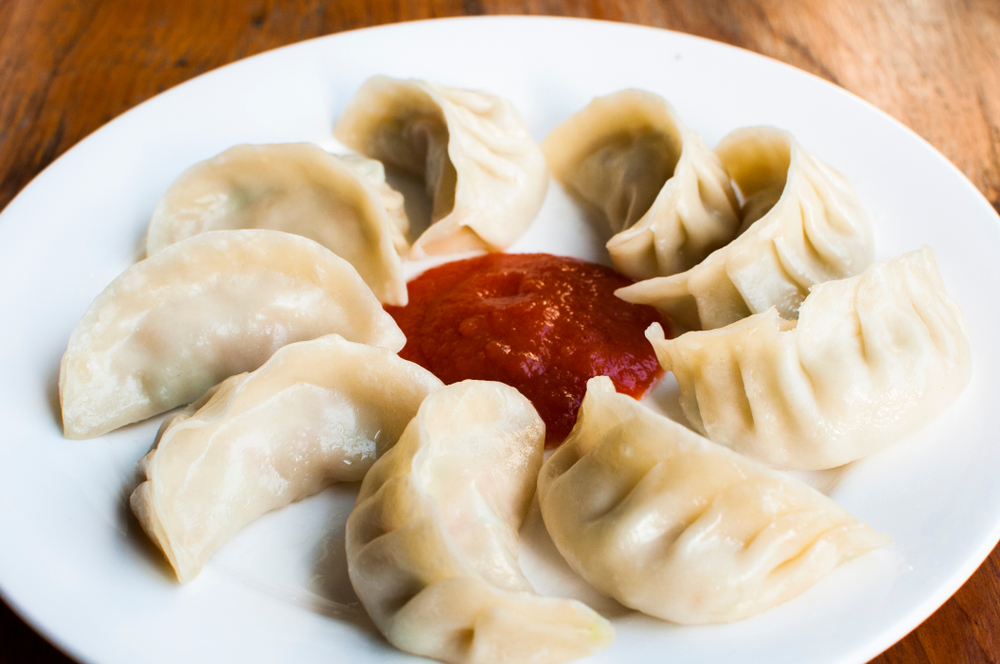 This favourite snack although originated in the East, has now made its presence felt all over the country! Think gently steamed dumplings with a scrumptious filling of veggies, meat or chicken, served with a spicy sauce to lap it up! Momos come in a variety of shapes and are best enjoyed fresh out of the steamer.
4. Vada Pav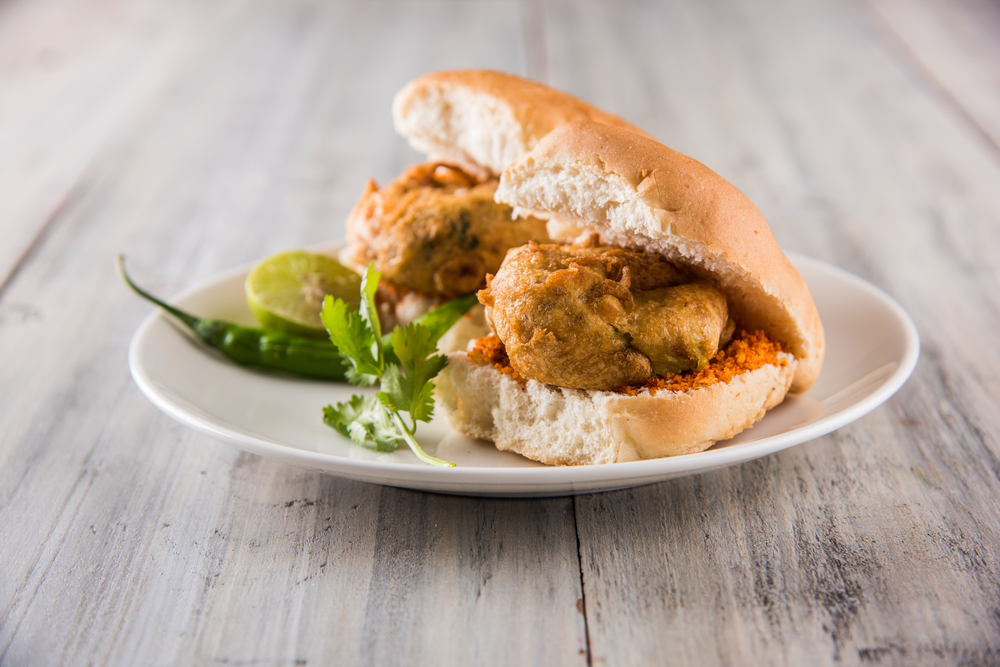 Also known as the 'burger of the west', it's illegal to visit Mumbai or Maharashtra and not taste a Vada Pav! Think a delicious spicy mixture of potatoes, batter-fried, stuffed in a light pav bread and served with yummy chutneys, fried chillies and onions.
5. Aalu Vadi
Majorly seen in Maharashtrian homes than on the streets, this one truly looks like a work of art. Fresh colocasia leaves are layered with a rich chickpea flour mixture, carefully folded, steamed, sliced and shallow-fried. It is best enjoyed with a hot cup of chai!
6. Dal Vada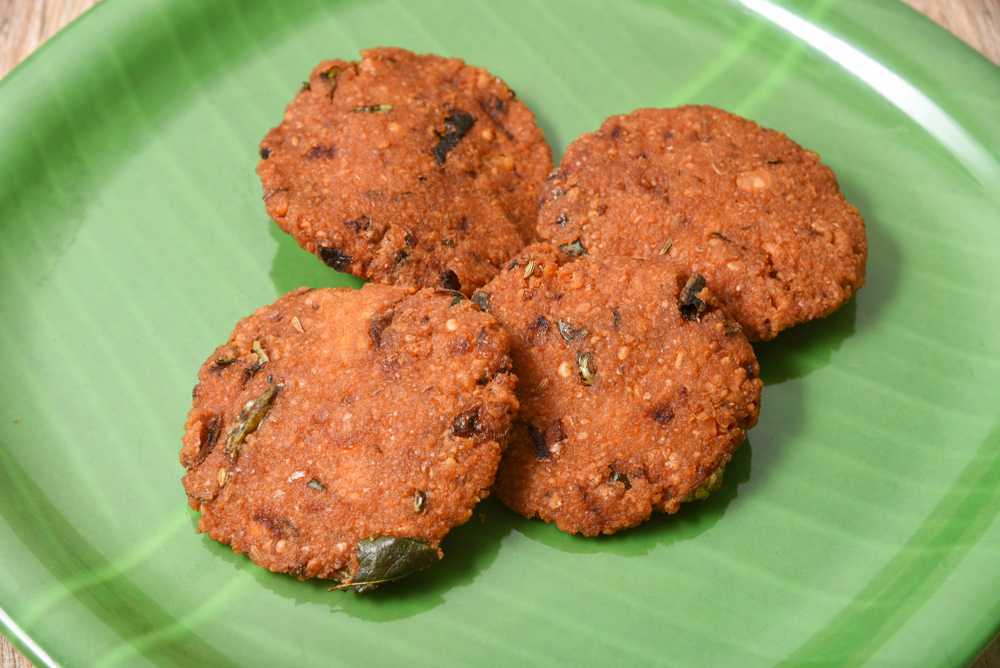 Another South-Indian favourite, this is also a part of wedding buffets, thanks to its popularity! Split Bengal Gram or chana dal is roughly ground with spices, shaped into small balls and deep-fried. It is best eaten hot with some green chutney and onions.
7. Samosa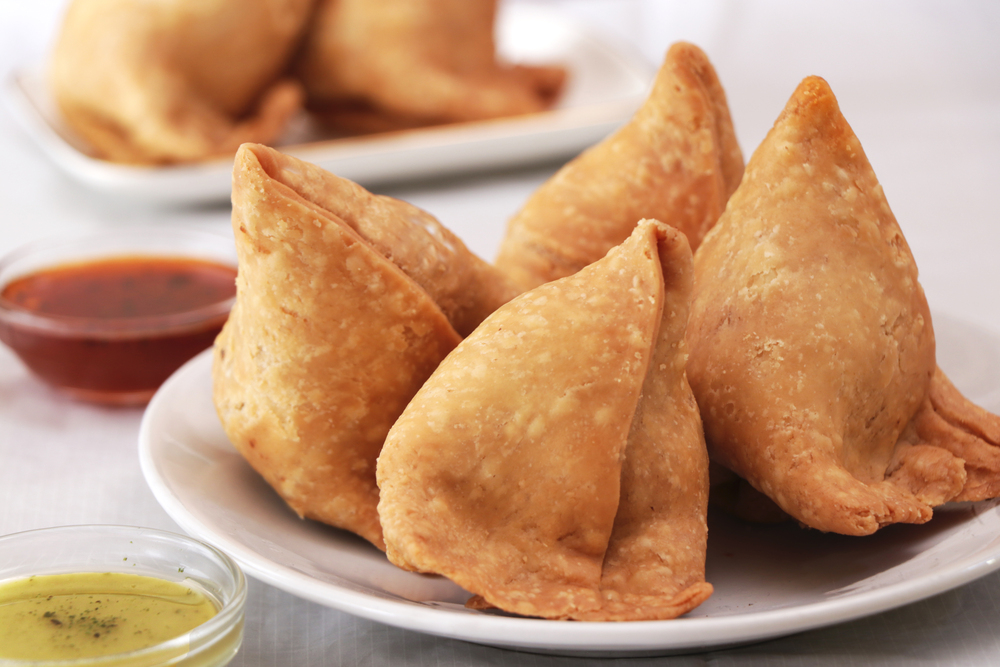 Travel anywhere in India and you're bound to stumble upon the samosa! This one can have so many variations – veggies, potatoes & peas, meat, chicken, cheese, shrimp and more. The mixture goes into a thin sheet of pastry or Patti, wrapped into a triangle and fried. Dip them into a date-tamarind or mint chutney for a delicious and filling snack.
8. Kachori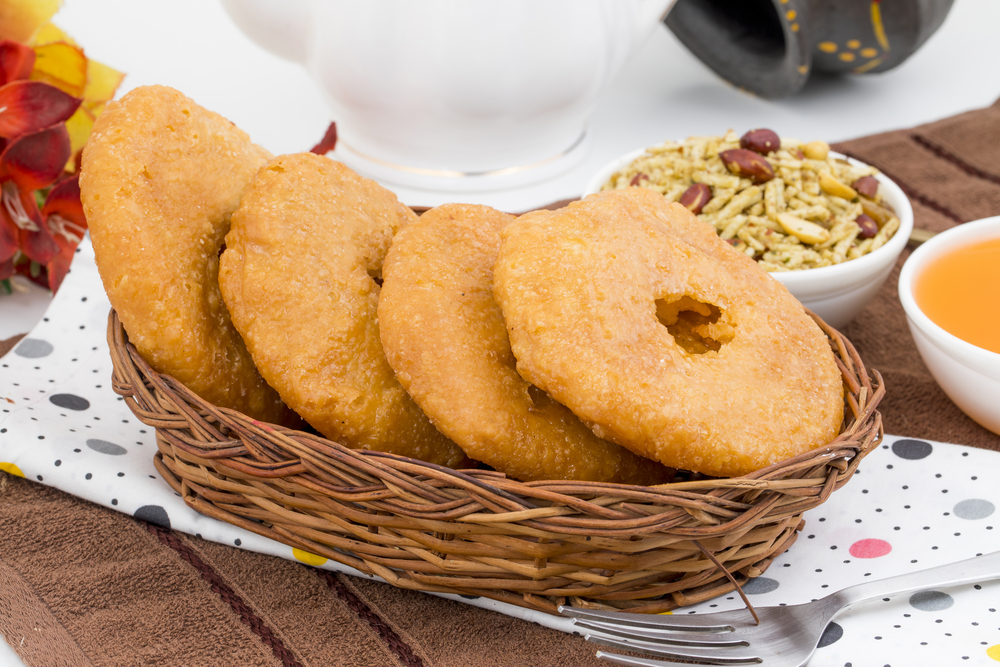 Originally from Rajasthan, the kachori is also found and loved all over the country today. This hollow, flaky pastry has a dry lentil stuffing and tastes delicious with chutney to add a kick! The Khasta Kachori, Moong Dal Kachori and Raj Kachori are some of the most popular versions.
9. Chaat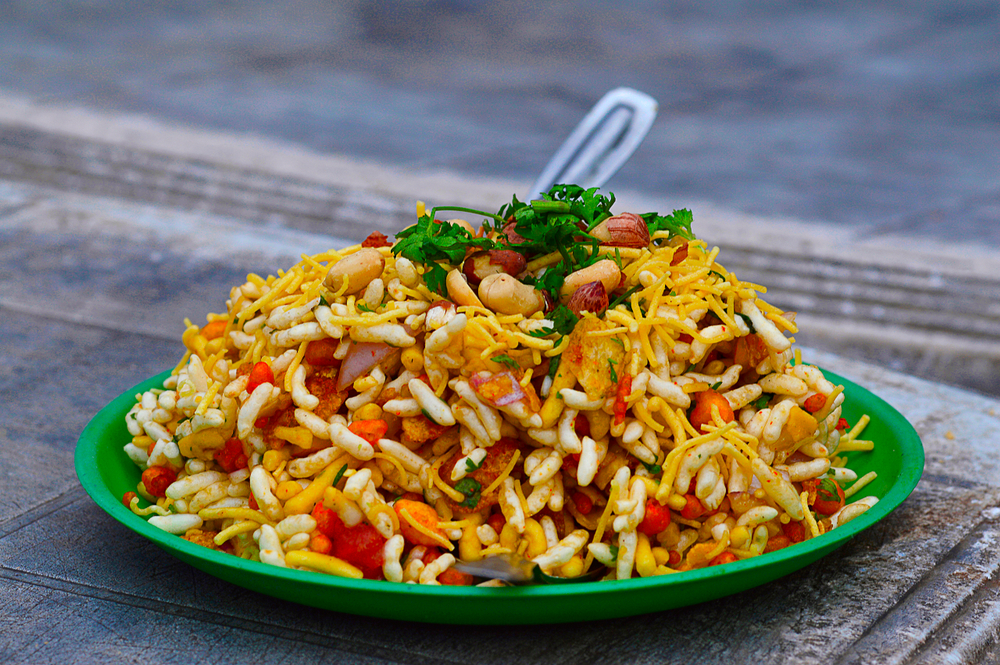 The North Indian Chaat is a delicacy on its own! Crunchy, sweet, tangy, spicy – chaats are a flavour bomb in the mouth! They also come in many different varieties like – samosa chaat, sev poori, dahi poori, papdi chaat, dahi bhalle and more. Each one is unique, may have a different taste and are made with different ingredients. But they taste delicious no matter where you have it and in what form!
10. Jhaal Muri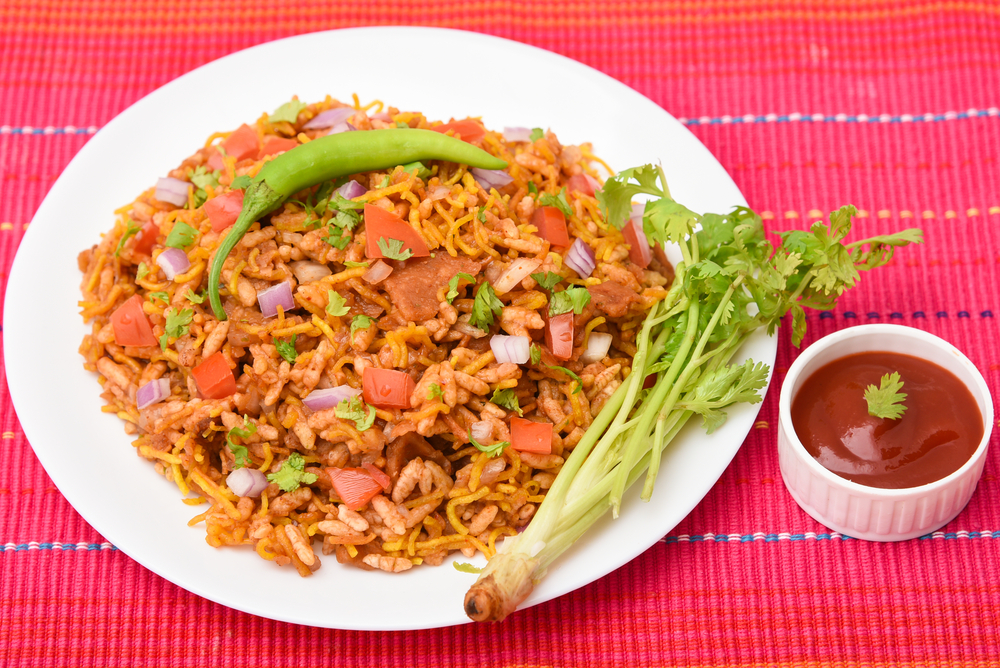 Very famous street food from Kolkata, Jhaal Muri is made with a mix of puffed rice, chopped tomatoes, coriander, onion, boiled potato, a secret blend of spices and lemon juice. It doesn't take long to whip up a portion and is probably one of the healthier snacks on this list!
We have to admit that street foods and snacks definitely make the experience of monsoon better. It's hard to beat the experience of indulging in lip-smacking goodies while enjoying the pleasant weather. Monsoon is also a great time to travel in India, even though you may have been told otherwise. The season brings out the natural beauty of the destination in all its glory.
And to sweeten the deal, the staff at all Sterling resorts will be happy to serve you delicious monsoon-special snacks for you to munch on as you enjoy the rain. We understand that your experience is as important as the destination, and our chefs will see to it that, at Sterling, you find a home away from home.