The best thing about hill stations is that it attracts tourists who want a leisure holiday as well as who seek adventure. Hill stations in India always remain hurly-burly with their visitors from different places, verdant culture, interesting markets, and activities. There are several scenic hill stations in the north such as Manali, Mcleodganj, Shimla, Nainital, Mussoorie and Auli. Out of all these, Mussoorie is the closest station to Delhi. It is also one of the most visited hill stations in North India.
Located in the Garhwal region, Mussoorie is a scenic hill station in the state of Uttarakhand. Situated at an elevation of 2004 meters, the place is famous for lush green mountains, pleasing views of Doon valley and nearby attractions. Like other hill stations, this one was also developed by the British.
Here are few activities that one can try out in Mussoorie – the Queen of hills – for an instant adrenaline rush.
Trek to Benog Tibba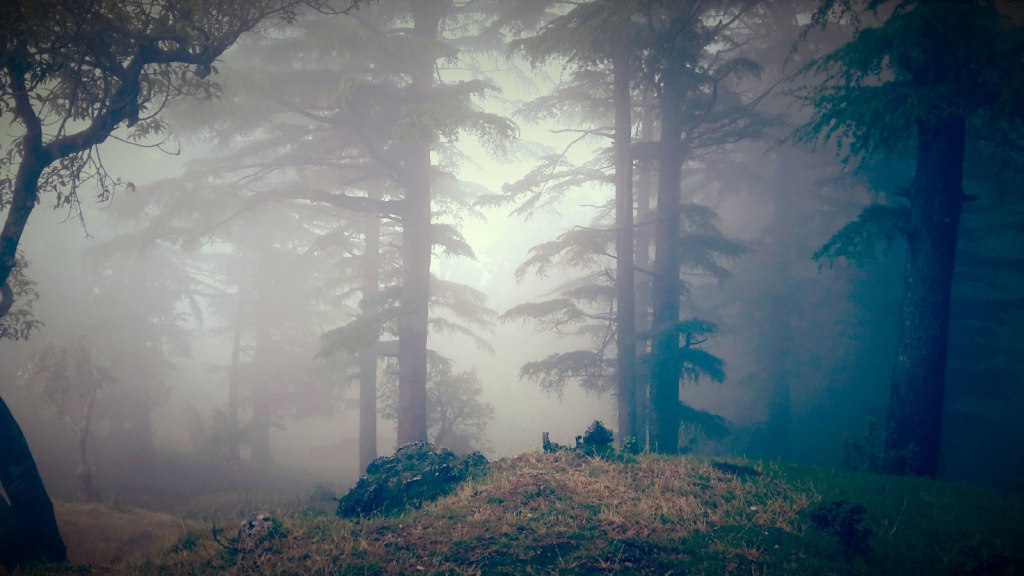 Benog Tibba is one of the few places where one can feed their adventurous soul. A short trek to Benog Tibba is the best option for trekking enthusiasts. The trek is scenic and offers perfect views of the valley and lush green hills. It starts from the Mussoorie Library Chowk as well as from Clouds End. One can start walking from these points and reach the trail of the trek. The trek lets you pass through a thick forest of Oak and Deodar. The highlight of this trek is that one gets an opportunity to pass through the Benog Mountain Quail Sanctuary which is quite rich in flora and fauna.
Rock climbing and Rappelling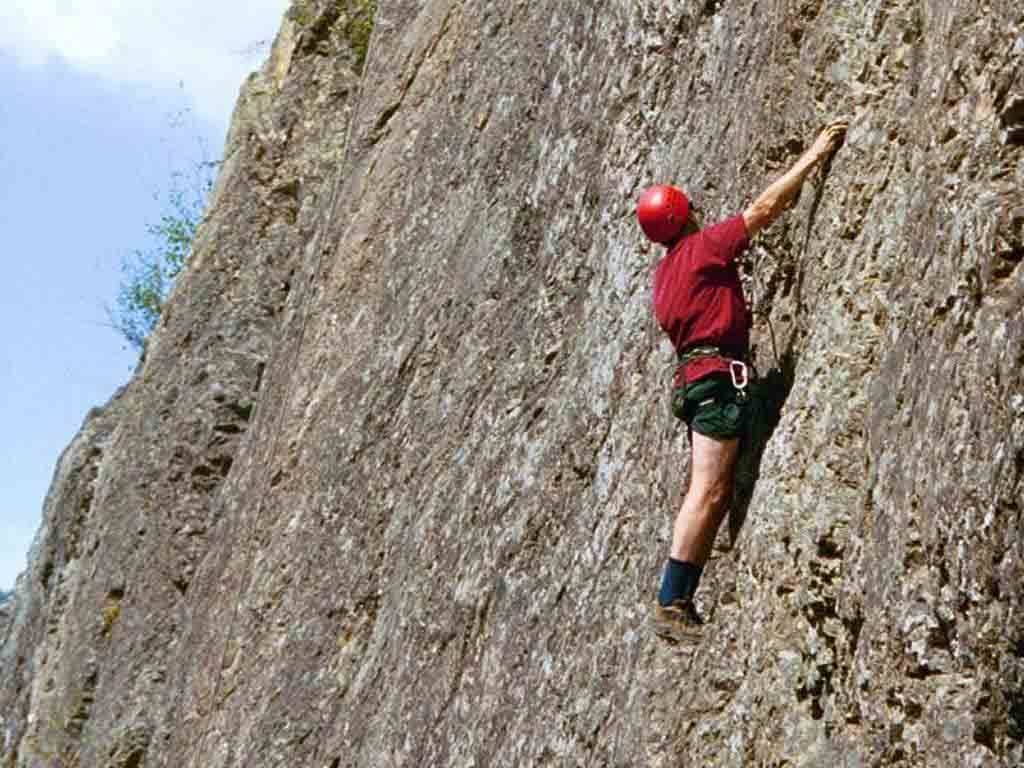 Whenever we talk about adventure, the first thing that comes to our mind is a spectacular range of mountains. However, there are several adventure activities which one can attempt on plains but performing these activities on mountains gives a real thrill. These activities include Rock Climbing, Rappelling and Zipline. Though Rock Climbing and Rappelling have been the most conventional of all the mountaineering sports, they are also the most loved ones. These activities demand real strength. Mussoorie is home to various sizes of rocks where one can attempt these activities and spend a thrilling time.
Skywalk, Zipline and Zip Swings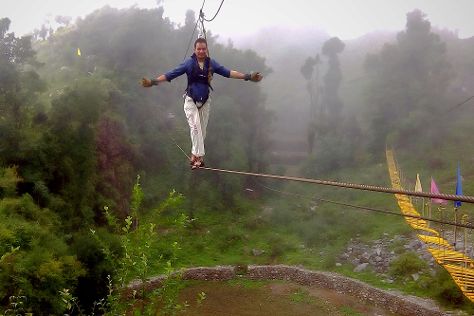 If you don't want to try the above-mentioned sports, then there are other options too. Skywalk is the best and most preferable activity in this region. It's a new thrilling adventure in the city in which one has to walk on a single 360-feet-long wire rope which is set at a height of 120 feet from the ground. Apart from this, one can try Zipline, also called as Suspension Traverse and Zip Swings. In this adventure, you will be wearing a harness which will be connected to a wire rope and with the help of a pulley you will be sliding down from the higher end to the lower end. The speed of your traversing will be around 50 kilometres per hour. Zip Swing is another adventure activity available in the town. It is a blend of Zipline and Giant Swing.
Hike to Jwala Devi Temple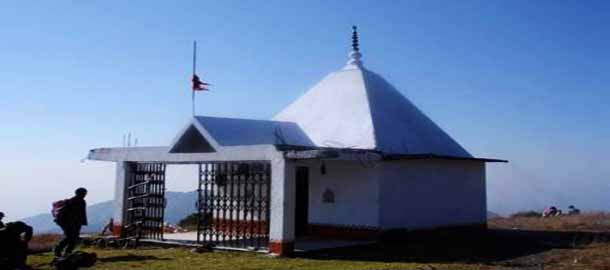 Famed as Jwala Ji Temple, this monument is a must visit place in Mussoorie. Situated at the top of Benog Hill, at a height of 2104 meters, the temple offers beautiful panoramic views of Doon valley and the surrounding mountains. A 2 km hike to the temple which starts from the Clouds end is one of the must-do things to give a thrilling touch to your trip. 
Paragliding
Imagine flying like a bird over the Doon Valley! Isn't it a cool thing to do? If you think so, then you can go for paragliding which is perhaps one of the best activities to do in the hill town of Mussoorie. This activity can make one's day memorable. Mussoorie has highly trained professional pilots with over 3000 hours of flight experience. The duration of the flight is generally of 1 hour, during which it covers a distance of 15 km and attains a height of 10,000 feet. The good thing is that to attempt this activity one does not need any prior experience and there is no age criterion.
If you are planning to visit this scenic hill station to spend an adventurous holiday, then try these activities for an unforgettable experience. After trying these sports, one definitely needs a comfortable stay to complete the journey. Mussoorie houses some of the best resorts and one such is Dancing Leaves resort situated at the Library Chowk road. The resort is equipped with almost all the facilities and will help you in making your trip memorable.