Wayanad is a place that conjures up picturesque images of scenic landscapes, gushing waterfalls and pristine beauty. While most travelers come here to relax and explore the hills with the various things to do in Wayanad like visit the spectacular chain tree and indulge in some pottery making, this location is also a haven for adventurers. The terrain offers treks that will keep your adrenaline pumped! With each one more breathtaking than the next, we are sure you will be faced with a problem of plenty.
Chembra Peak
This challenging adventure rewards the climber with stunning panoramic views of the area. At 2,100 m, Chembra Peak is the highest in Wayanad. It takes about 3-4 hours to climb. On the way to the top, hikers get a look at the heart-shaped lake. Legend says that the lake has never dried up. The beginning is as beautiful as the end. The start of this trek is at a tea estate. The lush green mixed with an aroma of tea and coffee will win you over. The difficulty level of this trek is moderate. It is fairly easy from the base to the watchtower. The heart shaped lake from this point is around two hours. The best time to visit is September to March, post monsoon.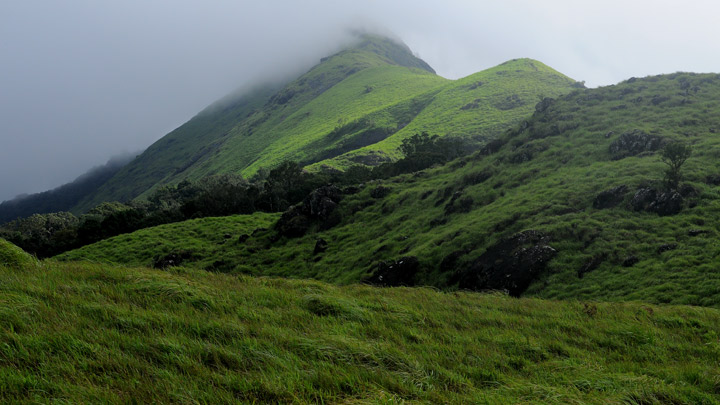 Banasura
The Banasura Hill lies at 2,037 m above sea level. It is named after the mythological demon Banasura. Legends say that Shiva gave Banasura a boon makingBanasurainvincible. He went rogue and trapped his daughter Usha in a fortress. These events led to a fight between Banasura and Lord Krishna where Krishna ended up victorious.
If Chembra gives you a peek at its heart shaped lake, Banasura gives you a view of the BanasuraSagar Dam. The BanasuraSagar Dam is India's largest earth dam. Along the way, you can also visit the Meenmutty waterfalls. The best time to visit Banasura is winter. Summers here are humid and the monsoon makes the trek slippery and dangerous.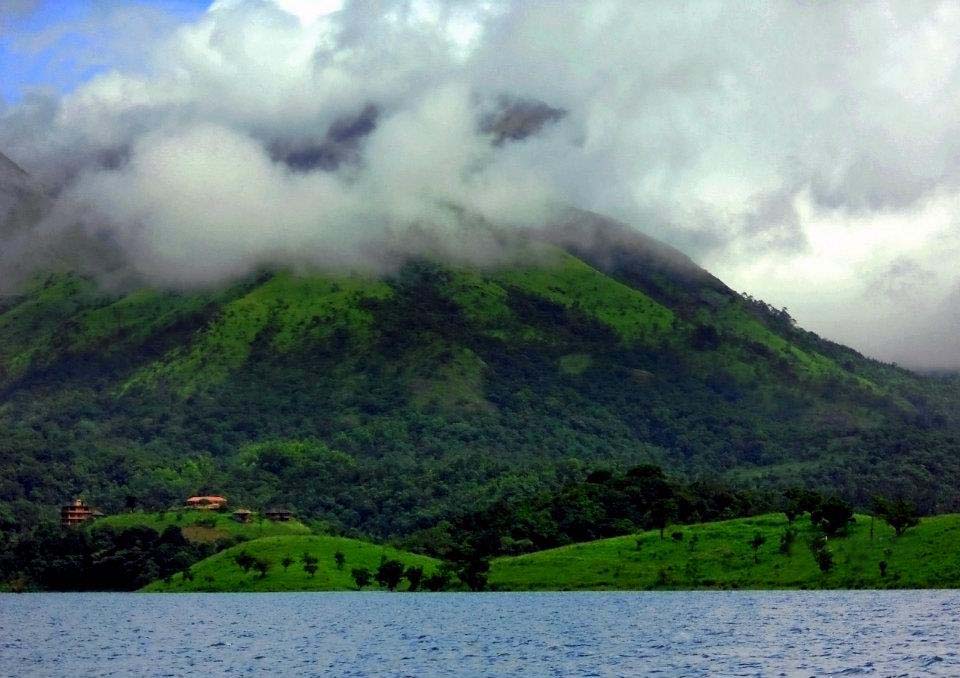 Brahmagiri Peak
Unlike Banasura and Chembra, the trek to Brahmagiri can be enjoyed by first time trekkers. The trek takes you inside Brahmagiri Wildlife Sanctuary which is home to elephants. A wild elephant sighting in these parts is not rare. It takes around 4 hours to complete this trek and no one is permitted inside the forest without a guide as a safety precaution. The walk is fairly simple but be careful and watch out for leeches. The dense forests and the views of the Western Ghats make this climb well worth the effort. Brahmagiri can also be accessed from Coorg since it is situated on the border.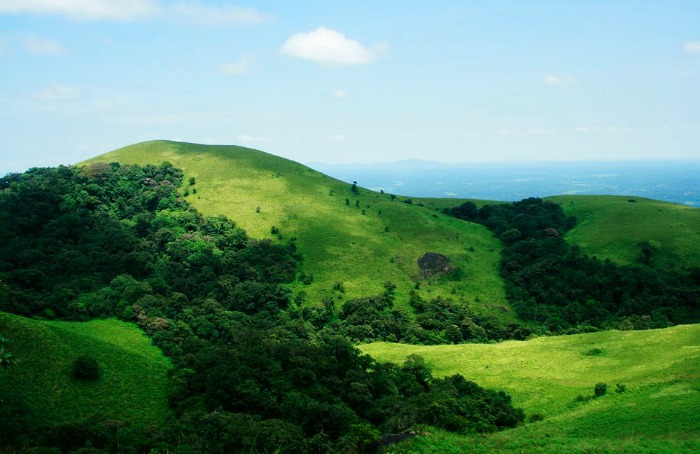 Pakshipathalam
If you love birds, you simply must visit Pakshipathalam. The name translates to a home of birds in Malayalam. Wayanad is covered with thick forests of deciduous trees. Not a surprise that it is home to numerous bird species including bats. 3 hours of trekking through these forests enthrall you with many of nature's hidden secrets. One of these secrets is 'the edible nest swiftlet'. Apparently the nest is made from the bird's hardened saliva. Unlike the other three, camping is allowed here with permission. It is advised that you carry bird watching equipment and hire a guide for the best experience. If you have some extra time on your hands, you can visit the nearby cave where ancient sages practised meditation.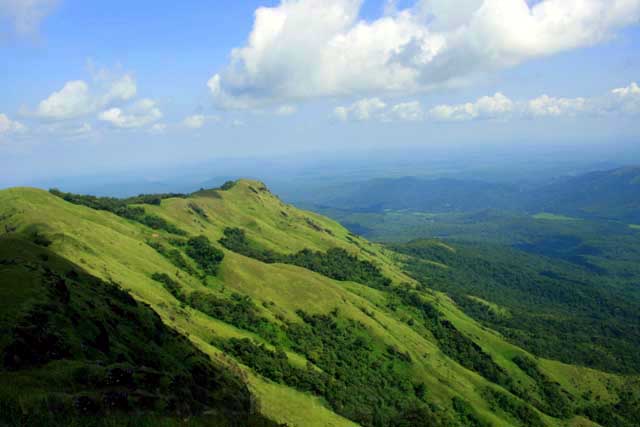 Thusharagiri Waterfalls
Are gurgling streams, rustic bridges and dreamy sceneries on your list for trekking? Don't forget to check out the Thusharagiri falls. Carry a spare set of clothes and take a dip into its cool water and feel all your tension and muscle soreness melt away. As you make your way through the dense forest, you will start hearing the roar of this mighty waterfall. You can find rubber, pepper and spice plantations around. This is strictly a day trek and there is no camping allowed. Don't be alarmed if you meet other tourists there. There are multiple waterfalls here including the "MazhavilChattam" – The Rainbow Falls. The river Chalipuzha splits into three giving rise to three falls flowing down.

Wayanad never ceases to amaze us no matter how many times we visit. It feels like stepping into a movie. If you are looking for accommodation in this beautiful paradise, look no further. Close to Bandipur Forest and Vythiri, Sterling Wayanad is just perfect. Nestled within the misty greens, the resort offers rooms with fantastic views and cuisines both local and international.
Have you visited Wayanad yet? If not what are you waiting for? Get your adrenaline pumping this winter and try at least one of these adventurous treks.