Mussoorie, 'the Queen of the Hills' is a perfect weekend getaway and is one of the many hill stations in North India you must visit. There's something for everyone. Whether you are heading to Mussoorie for an experiential vacation with your family or with your gang of girls, this weekend trip will surely not disappoint.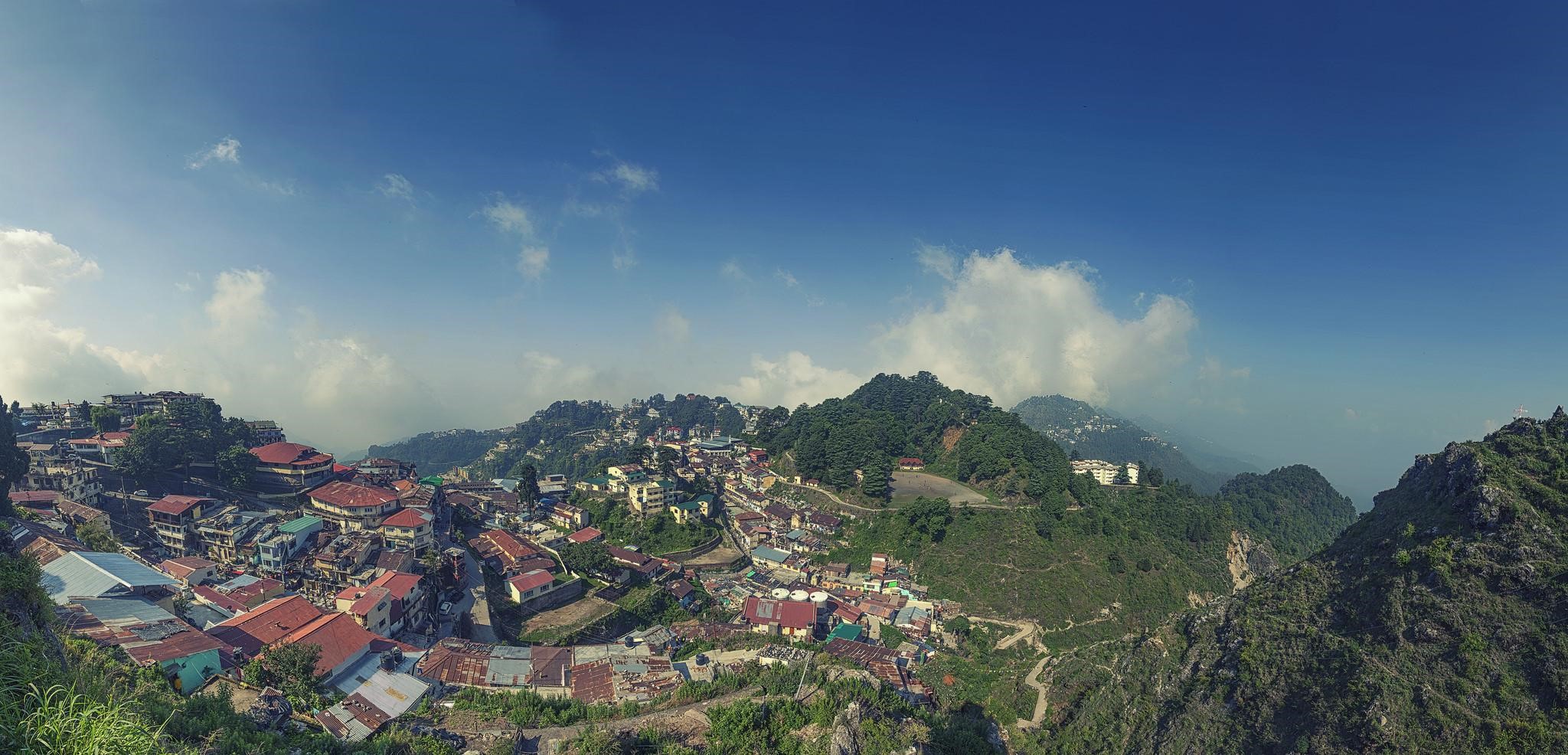 Popular with both international and local tourists alike, Mussoorie, with its quaint old world charm, feels straight out of a Ruskin Bond story and never gets boring. One of the must do things in Mussoorie is watching the sunrise at clouds end. You might be wondering, are we really recommending waking up early on a holiday? Yes! Even if you are not a morning person (like us), do wake up, it is absolutely worth every minute. A 7 km hike from the Library road will lead you through the oak and deodar trees to watch the clouds and the misty mountains.

If you are an adrenaline junkie, you can go paragliding here in Mussorie, one of the top 7 spots in India where you can try paragliding! What's better than flying in the air with picturesque mountains and valleys underneath! Mussoorie is slowly becoming a hub for adventure activities like skywalks, rock climbing, ziplines, zip swings, etc. While Mussoorie is slowly gaining popularity for action-filled adventures, a fun activity that's been here for a while is skating! 'The Rink' in Mussoorie is an open-air skating rink, one of the very few skating rinks in India.
If adventure activities are not your thing, you can take it easy and travel on the ropeway to Gun Hill. At an elevation of 616 metres, the ropeway is a family-friendly way to get a fantastic view of the mountains. Speaking of views, how can we not talk about Lal Tibba, the highest mountain peak of Mussoorie. At 2,346 metres, it is the spot for a romantic sunset or sunrise. On a clear day, you can get an amazing view of snow-capped mountains and the shrines of Badrinath and Kedarnath. Shopping at the various 'bazaars' for trinkets, shawls, brass figurines is yet another unique cultural experience here. Unlike the usual shopping malls you find in cities, here you will get to interact with the lovely owners and connect with the locals.
A walk through Mussoorie magically transports you back to the colonial times. Mall road with its shops and eateries is an interesting place to just walk around. Sir George Everest, one of the reputed British surveyors set up his observatory and laboratory in Mussoorie. The house is closed for visitors but the view of the valley is worth going for. You will understand why Sir George chose this place. It's magnificent! The Himalayas on one side and the Aglar River valley on the other.
The Jwala Devi Temple, situated at the summit of the Benog Hill is a place of worship for Goddess Durga. This temple is visited not just by devouts but also nature lovers! Surrounded by forests, this temple offers a view of the Yamuna river and the Shivalik mountain range. It's only a 2 km trek from cloud's end. If you are going to cloud's end, push yourself and go a bit further to visit this sacred temple.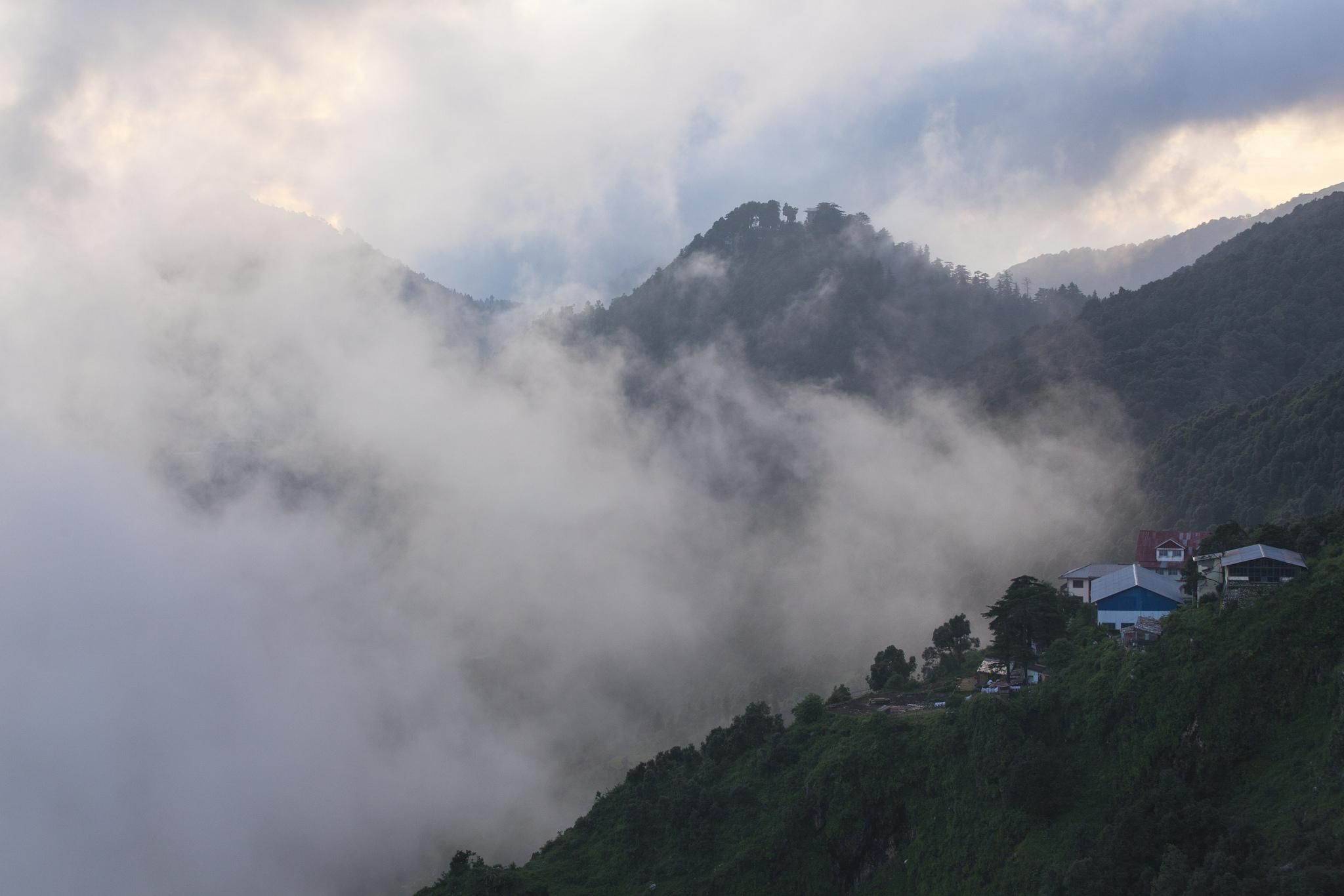 If you are going to Mussoorie on a long weekend, you can also visit the Benog Wildlife Sanctuary. 10 km away from Mussoorie, it is home to Himalayan goats, panthers, a myriad of birds like the white-capped water redstart, mountain quails, deer, and leopards.
Any getaway would be incomplete without food! Char Dukaan in Upper Mussoorie is an open dining space which provides food with a view. Here you can enjoy variations of Maggi, pancakes, waffles and much more. Sounds perfect, doesn't it?
The Jollygrant Airport in Dehradun is the nearest airport (59 km) if you want to fly. There are direct flights from Mumbai and Delhi. If you want to travel by train, Dehradun Railway Station is around 36 km away. If you are lucky enough to live in and around Delhi, Uttar Pradesh or Uttaranchal, you can grab a state bus or self-drive. If you are traveling by road, do take some anti-nausea medications with you.
The mountains are calling and we must go! We can't wait to revisit the charming town of Mussoorie. Have you planned a weekend trip to Mussoorie yet? When you do, consider staying at Sterling Mussoorie for the best vacation experience.