So you have planned a vacation to the beach this holiday season and have purchased enviable flowing dresses and swimsuits. But is that it? Before you head for the sandy, sunny beaches here is a list of beach vacation must haves that you just cannot afford to pack your bag without:
Sunscreen
Beach is where you flaunt your skin in stylish swimsuits, but it is also the harshest place for your skin. The skin tans quickly when it is exposed to direct sunlight and the risk of sunburns is significant. A sunscreen with an SPF of 30 is the essential requirement if you are going to a beach. It is pertinent to choose a waterproof sunscreen so that it doesn't wash off with sweat or a casual dip in the sea.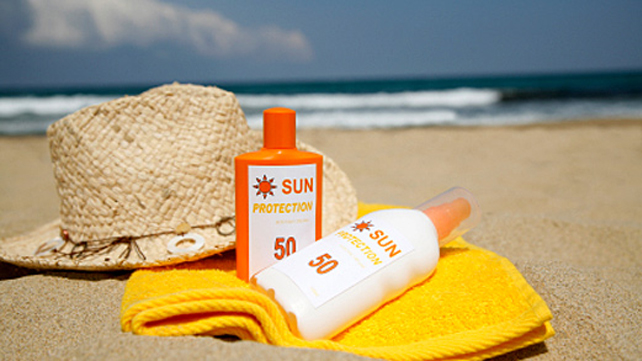 Wide-brimmed hat
Even if your purpose to visit a beach is to get a good tan, do not expose your head to direct sunlight. Carry a wide-brimmed hat to protect your head and face. It will help you avoid the risk of a heat stroke and sunburn on your face although you will still need to apply a sunscreen on your face. Moreover, it looks quite trendy too!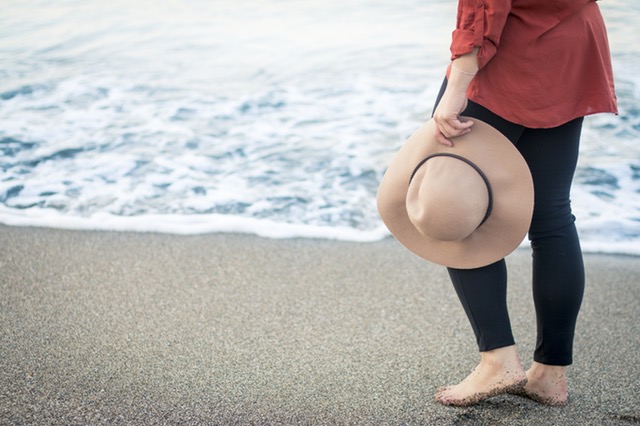 Shades
Another beach vacation must have a good pair of UV-protected sunglasses to shield your eyes from the damage caused by sun's ultraviolet rays. The harmful UV rays bounce off the surface of water and sand and their intensity increases. Therefore, it is important to choose sunglasses which offer 99-100 % UV protection, are dark in the shade and large to ensure maximum protection against damage.
Lip balm
A vast majority of people apply sunscreen to all exposed parts of their bodies but forget about the most delicate part-lips! The skin of lips is extremely sensitive and vulnerable to chapping and sunburn as there is little melanin in it to protect it from the sun. Investing in a good lip balm with an SPF above 15 is an excellent way to keep your lips hydrated and safe!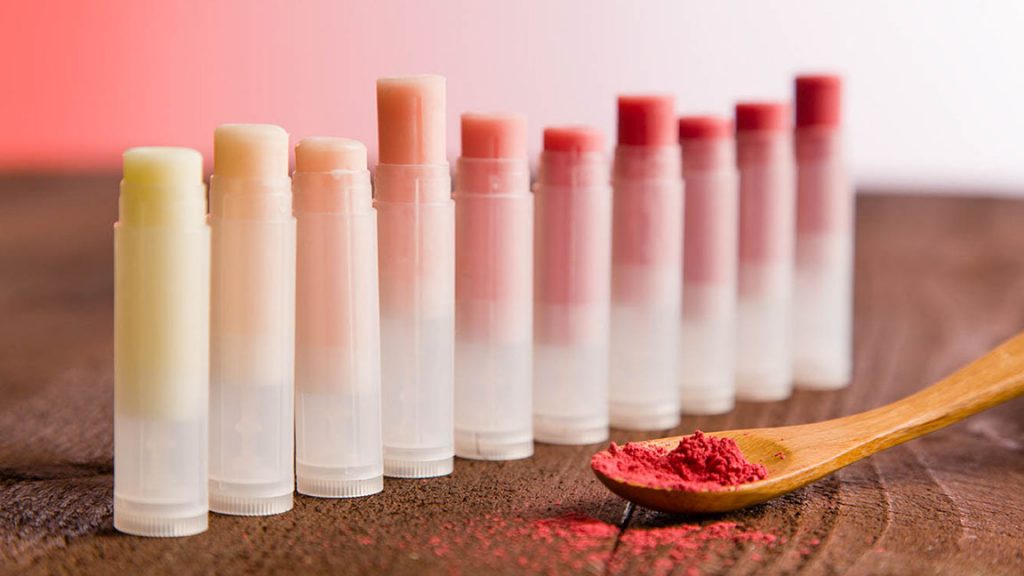 Soothing aloe gel
Despite the best of your efforts, some part of your exposed skin may suffer sunburn. An ice pack will provide temporary relief from pain, but it would be wise to carry an aloe vera gel to calm down the agitated skin and moisturise the sunburnt area.
Flip flops
The best of your heels and wedges are your worst enemies on the sand. Comfortable, durable and convenient, flip flops are most definitely beach vacation must haves. If you find them boring, choose a pair in vibrant colours and rock that look!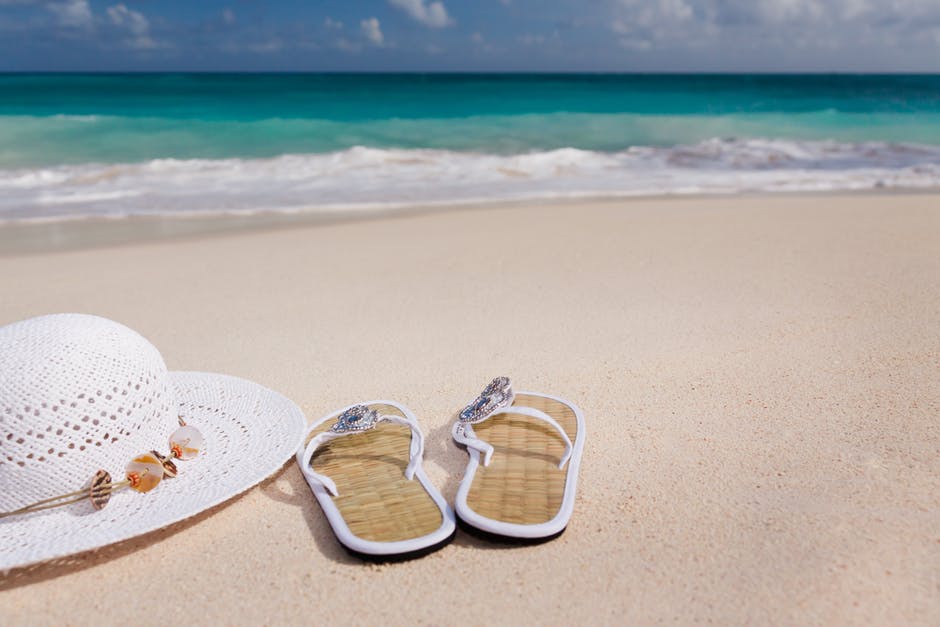 Insect repellent
Beaches are not only teeming with eager tourists, the sunshine, and sea breeze but also tiny, pestering insects feasting away on exposed body parts. To avoid nasty bites and rashes, it is a good idea to carry along an insect repellent spray or cream which is waterproof in nature to keep those bugs at bay.
Camera
What better way to capture memories than on a camera and make them timeless? Beaches are naturally photogenic. Do not forget to carry that clicker and stock up on batteries so that you never miss any moment. Even if your camera comes with a rechargeable battery, carry a spare battery for the times when you might not remember to charge it! Don't forget to read our blog on travel photography tips and tricks to make sure you master the art of photography before you venture out.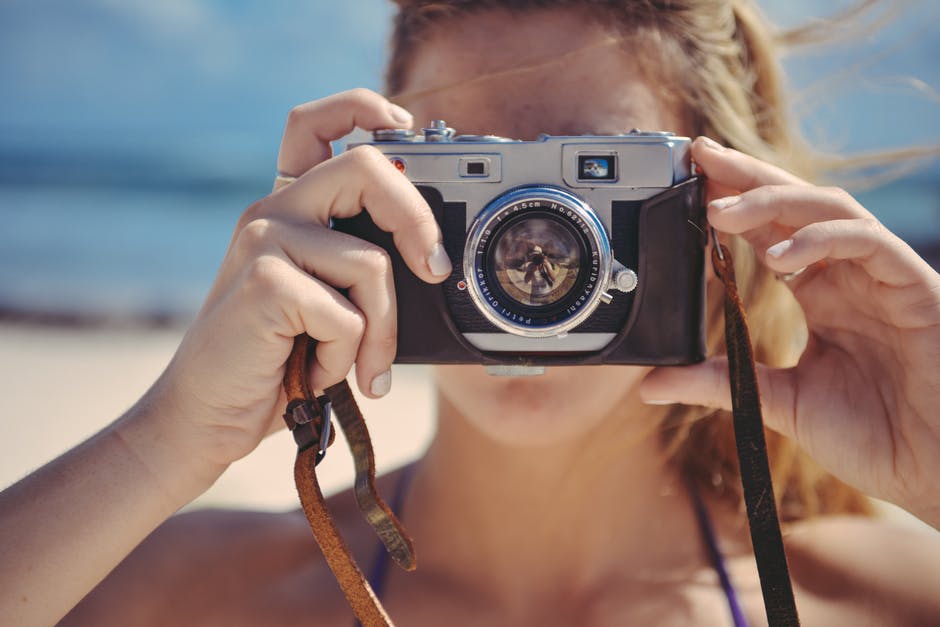 Books
Books make perfect travel companions. Never forget to pack a good book or two when you are going to a beach. A good book will transport you to another world while you lie on a recliner and bask in the golden sun! Write a travel journal if you love to chronicle your travels. If you are looking book recommendations, read our list of books that will inspire you to travel. Even if you are traveling with your children, make sure you take some books for the as well. Reading can teach your kids about the world just as much as travelling would.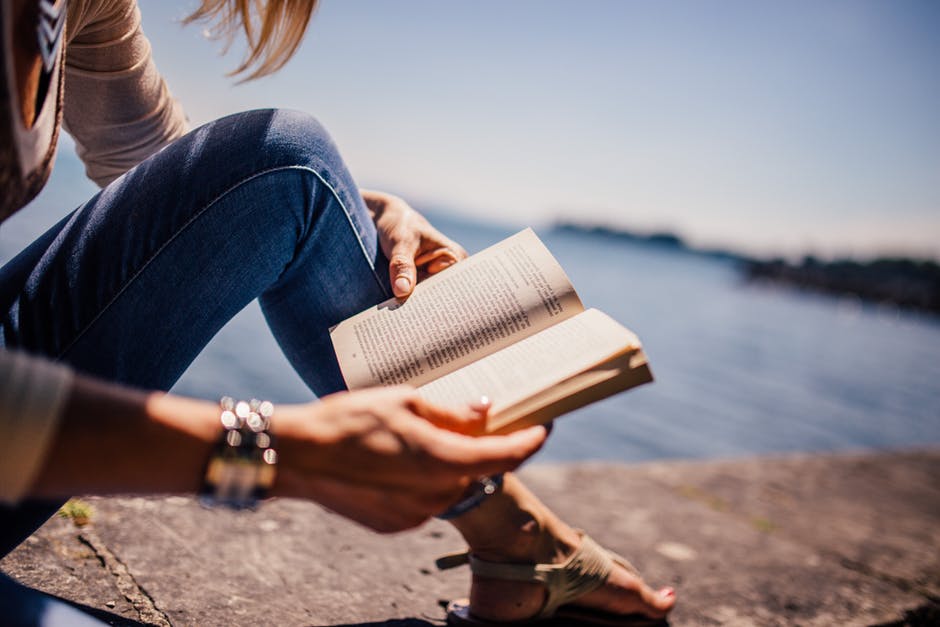 Water bottle
Just like your skin, the rest of your body needs to stay hydrated as well. Although a wide range of fancy mocktails may be available at your beck and call, nothing hydrates the body like plain water. A golden mantra of travel is always to carry your water bottle and refill it everywhere you get a chance. Keeping your bottle is a constant reminder to drink water and saves you from the occasional laziness to ask for water.
That is my list of beach vacation must haves which I swear upon. What do you say? Tempted to take the much-needed beach vacation? Visit Sterling Holidays to choose from a host of beach destinations and book your holiday now.