The heat of the Indian summer has receded into the shadows, the rains have come and washed the land and gone. It is now time for winter to make its entry. The first nip in the air sends a mild shiver through the body and one feels uplifted and strangely exhilarated. The onset of winter brings with it the promise of exciting experiences in the different hill stations that adorn India. It brings with it misty mornings, white carpets of snow, hot ginger tea and hot and spicy pakodas. Winter is the time to head out to the mountains for unique and thrilling travel experiences. Here are a few destinations for some unmissable winter travel experiences.
Darjeeling
 If you are looking to enjoy the beauty of this heritage destination in a tranquil and serene manner, winter is the best time when the place is literally tourist free. The famous heritage bakeries like Glenary's dish out winter specials including Plum cakes and delicious apple pies. Music festivals are organized and the place warms up over bonfires as the winter cheer sweeps through the mountains. It may be noted that it does not usually snow in Darjeeling though it would be quite chilly and the hill station is enveloped in mist. You need to be in Darjeeling in the winter to steal some unforgettable moments. The experience of slowly puffing along on the heritage Himalayan railway toy train as you brace against the chilly winds and inhale the aroma of tea and cardamom is one of those special moments that you will cherish for a long, long time. Warming yourself as you dig into hot and steaming Tibetan Momos is another indulgence that the senses will not forget for a long time. Darjeeling is always magical, but in winter it transforms itself into the hypnotic.  You can also check out the Khush Alaya resort for a pleasant stay in this beautiful hill station.
Kufri
This quaint and picturesque town which situated not far from the famous hill station of Shimla transforms itself into a magnet, attracting people in hordes during winter. There are a lot of things to do in Kufri. Covered with a white blanket of snow, Kufri beckons visitors with its Ski slopes and breath-taking views of the snow covered Himalayan peaks, which surround it. Kufri is a haven for snow lovers and they can participate in the National Snow Statue Competition that is organized in the month of January. A Winter Sports festival is also organized in Kufri in the winter months. So head out to Kufri with your woollens and skis this winter, the snowy slopes await your footfalls. Book your holiday with us at The White Ridge, to get the best experience of the lush mountains.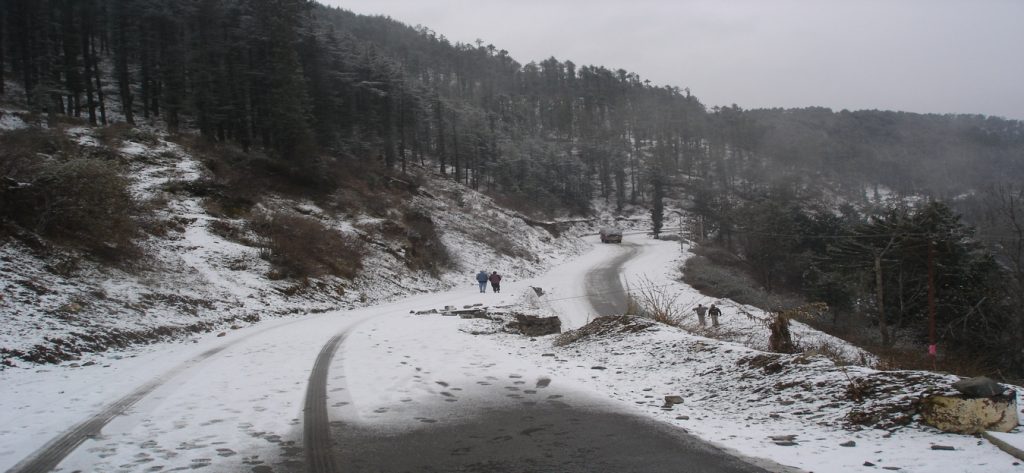 Mussoorie
 An exotic destination at any time, Mussoorie is also famous for its literary connections, with Ruskin Bond being a permanent resident legendary and stalwarts like Pearl. S. Buck and Rudyard Kipling among others have visited and been enamoured by the beauty of the place. Mussoorie in winter is sure to trigger images of Scotland as the long lost memories of British settlers still linger in its streams, meadows and houses. A winter day in Mussoorie is magical as one can walk the relatively deserted Mall Road and indulge in some shopping while blowing smoke rings in the air. One can always stop by Lovely Omlette centre to warm the body with some hot and delicious variants of Omelettes. The perennial Himalayan Cedars of Mussoorie beckon majestically visitors to its fold. You can also take a trip to Landour which is about 20 kms from Mussoorie to witness snowfall and get a feel of the soft white snow that this place is loved for. Here is a complete guide to Mussoorie that might be helpful for your next trip. You can reserve your accommodation with the Dancing Leaves resort that overlooks a stunning view of the town.

Ooty
 Ooty, the queen of hill stations is a picturesque hill station, which lies in the midst of the Blue Mountains or the Nilgiri Mountain range. The pristine beauty of the place can be best enjoyed during the winter when one can walk around leisurely taking in the views and breathing the aromatic air tinged with essence of eucalyptus and tea. Winter ensures that you do not keep bumping into tourists who somehow seem like a blot on the virgin landscapes of Ooty. One can take long walks in the midst of the tea gardens or simply sit on the banks of a magical lake contemplating timelessly and staring at the placid waters. The Botanical Gardens of Ooty offer a tempting vista to saunter around in solitary splendour in winter while witnessing the beautiful flower exhibitions. Another soothing activity is to cruise sedately on a paddle boat on the placid waters of the Ooty Lake. If one runs out of energy, there are always homemade Ooty chocolates that recharge instantly. Still not convinced? Here are more reasons to visit Ooty. Consider reserving a place at the Sterling Elk Hills resort for a wonderful stay.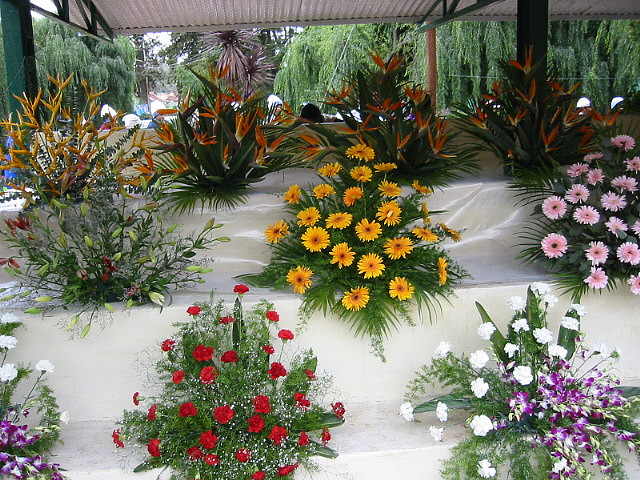 Dharamshala
Dharamshala, sometimes called the winter capital of Himachal Pradesh, is a beautiful hill station known for being the seat of the Dalai Lama. Dharamshala in the winter is a place of serene perfection, situated distant from the hustle-bustle of Delhi. The suburbs of Mcleodganj, Dharamkot, and Ramnagar are some of the popular tourist locations with the most breath-taking wonders of nature. The winter markets in Mcleodganj are often visited by tourists in search of those colourful woollen calf-length socks and soft fur-lined boots. Street food is also popular in the winter along with a cup of hot cocoa or chai that Dharamshala is famous for. If you're looking to sit down and chill at a cute café or eatery with delicious food and good ambience, Dharamshala has plenty of those as well! You can also go on a trek to Dharamkot and view the magnificent snow capped mountains visible en route. Irrespective of where your interests lie, you will never lack things to do when in Dharamshala.
Our resort in Dharamshala – The Sanctuary, would be an ideal place to kick back and enjoy the beautiful chilly winters of this hill station, so book your stay now!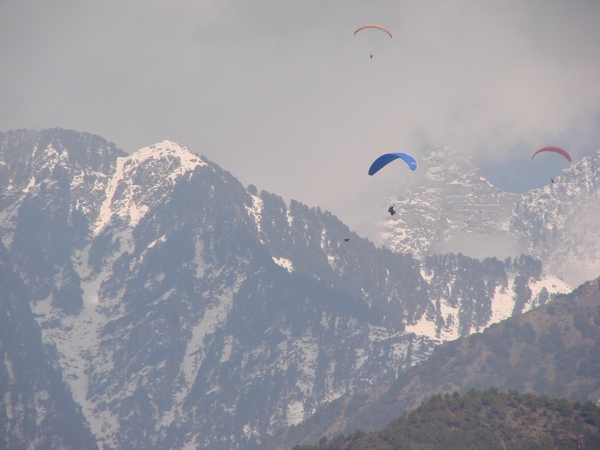 Welcome winter with a new twist this time and head out to one of these destinations to experience something unique and make it an unforgettable winter. Wherever you go there is a Sterling Holiday Resort waiting to welcome you with a warm room and a warmer smile.