All work and no play makes Jack a dull boy and we are certainly no exception from Jack. Chennai is fun, but we all can use a break from time to time and nothing works better than a small weekend getaway to recharge your batteries. Luckily, we have quite a few options to choose from for a weekend trip – the pristine beaches of Mahabalipuram or Pondicherry, the magnificent temples of Chidambaram or Kumbhakonam, or even a holy trip to Tirupati. However, when the weather is hot and humid, what can be better than a trip to the hills? The Eastern Ghats have blessed us with several pleasant hill stations which are perfect to chill out and unwind. One such enjoyable destination is Yelagiri.
About Yelagiri                                                                                          
Yelagiri is about 230 kms from Chennai, and since it's not as developed and well known as Ooty or Kodaikanal, it is comparatively quieter and more peaceful. It is located in the Vellore district and initially belonged to the Yelagiri Zamindar family. This hill station eventually gained more popularity in the colonial times when the British used it as a getaway to escape and relax from Chennai's heat. Since Yelagiri does not have any historical or religious background, it is not that much of a tourist spot which comes as a blessing in disguise, as it is almost never crowded. The cool picturesque hills and scenic greenery make it a perfect destination to unwind and take a break from the hustle-bustle and fast-paced life of the city.
How to get there?
The shortest route would be Chennai – Sriperumbudur – Vellore – Vaniyambadi – Yelagiri. As the NH4 is part of the Golden quadrilateral, the roads are butter smooth and in fantastic condition. From the Vaniyambadi turnoff, the road becomes a state highway comprising of 2 lanes, but there is nothing to complain about. After about 6 kms into the highway, the twists and turns of the Ghat roads begin. Gear up for 15 kms of hair pin bends.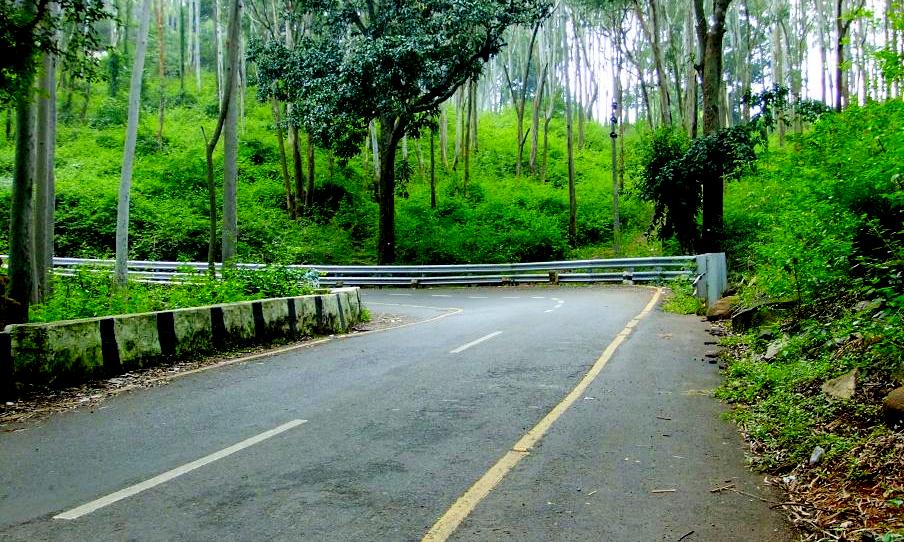 Fun fact: Each bend is named after a Tamil poet so the trip is fun and informative! If you are on a bike, then you can have some footpeg scraping fun on the bends. Even in a car, you can screech your tires a bit and make your passengers squeal. Be careful of buses and trucks and other dangers of the road, though!
Ideally, if you start by the crack of dawn, you can check into your resort at Yelagiri by noon. Once you relax and refresh, you can step out and explore the hills. The view will be so breath-taking that your soul will be revitalised immediately.
What to do there?
Good news: There is something to do for both the adrenaline-driven souls and the lazy lads out there. The tourism authorities are trying their best to put Yelagiri on the map by promoting adventure sports like Paragliding or rock climbing. There are a number of treks in the area as well and Swamimalai trek is one of the best that you must check out. Other popular treks include the Javadi hills, Palamathi hills. You can also try the sunset trail trek in Yelagiri.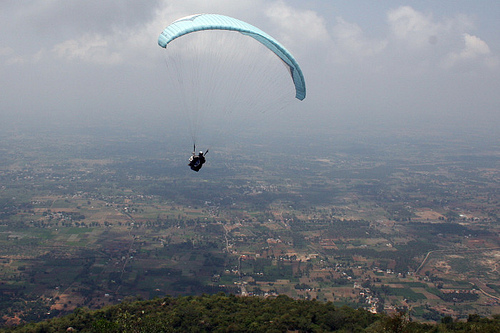 If all this sounds like too much of activity for an idle weekend, then just laze around in the resort as Yelagiri is an idyllic sanctuary in the lap of nature. Another good option is to drive around and check out the local points such as the Punganoor lake and nature park. There is also a seasonal waterfall at Jalagamparai which can be checked out. Many resorts offer to build a campfire for a lethargic evening of food, fun and laughter. Just cosying up in the balcony and enjoying the cold breeze tease your hair as you sip a hot cup of tea is enough to consider your weekend plans sorted.
The tranquil roads with ample amount of petrol bunks, the full mobile coverage, the spectacular weather, the panoramic view of green hills, and the gorgeous resorts are all the perfect ingredients for an awesome weekend fix. We recommend you stay with us at Yelagiri Marigold Ridge and have a fun filled vacation. Visit and plan your next getaway now!