Manali is one of the most popular hill stations in North India. From the spectacular Jogani Falls to the well-known Maniram Ka Dhaba, there are a plethora of places to visit in Manali. However, one thing Manali is most known for is the abundance of hot water springs!
Hot water springs are probably one of the most fascinating of the natural phenomenon known to man. The water gets heated below the surface of the earth due to geothermal effects and warm or really hot water gushes out as a spring. Warm or hot water has the ability to dissolve more solids and hence water from hot water springs are known to be rich in minerals which include calcium, lithium and even radium. Hot water springs are very popular on account of their therapeutic and healing properties as well as numerous myths and fables associated with them the world over.
India, given its rich natural resources and biodiversity, has its fair share of hot water springs. Himachal Pradesh and more specifically the valley of Kullu Manali is rich in hot water springs and has many famous hot water springs. Here are some of the well known hot water springs of Manali.
Vashisht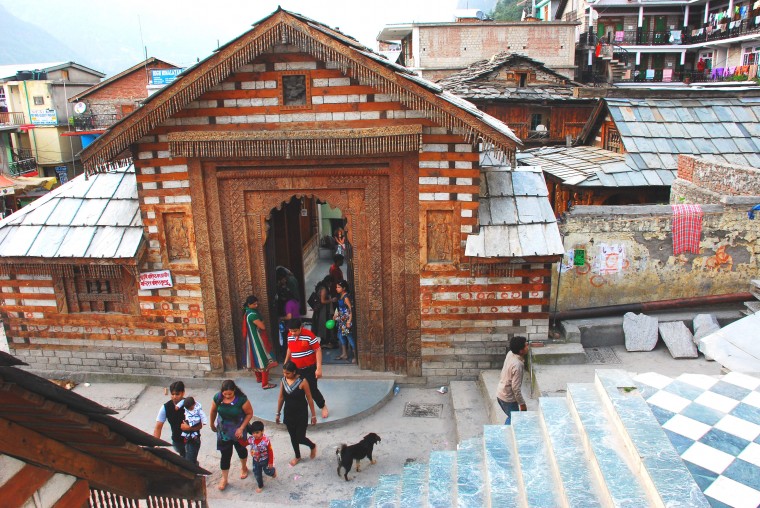 If you trek a distance of about 3.5 kilometres from Manali across a steep road you get to a tiny and quaint little hamlet which is known as Vashisht. As you pass a street lined with shops selling blankets and other warm clothes, you are bound to be accosted by the shop salesmen selling their wares and asking you to take a look at their, "Chingu Blankets". Ignore them and proceed still further to reach a 4000-year-old ancient temple. This temple is dedicated to the ancient Indian sage Vashisht who was the Guru of Ram and Lakshman. The village is named after him and he is supposed to have lived and meditated here. Inside the temple, there is a hot water spring which is considered very sacred and is said to have healing properties. Skin diseases are supposed to be healed by bathing in the waters of the spring. There are separate Turkish styled bathing enclosures for men and women. It is said that the spring emerged from the earth at the spot where Lakshman fired an arrow. Vashisht is indeed one of the most historical and mystical places to visit in Manali. A dip in the hot water spring here is sure to leave you refreshed and rejuvenated in body, mind, and soul.
Kheerganga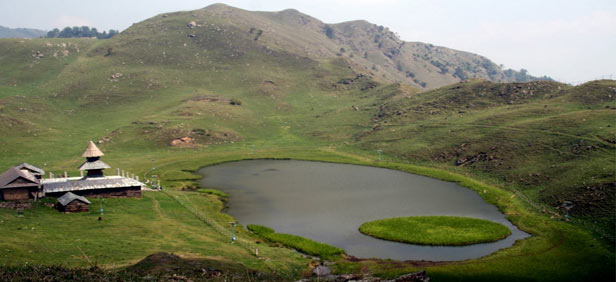 When you set your eyes on this beautiful place, you are sure to feel that all your surreal dreams have come true. As you immerse yourself in the soothing and warm waters of the spring and gaze at the snow around, you are sure to pinch yourself to make sure you are awake. Such is the beauty and ambience of Kheerganga. Kheerganga which lies at an altitude of 3050 metres is reached by trekking from a picturesque village called Barshaini. The place lies in the enchanting surroundings of the Parvati valley and is a popular destination and pit stop for trekkers.
Manikaran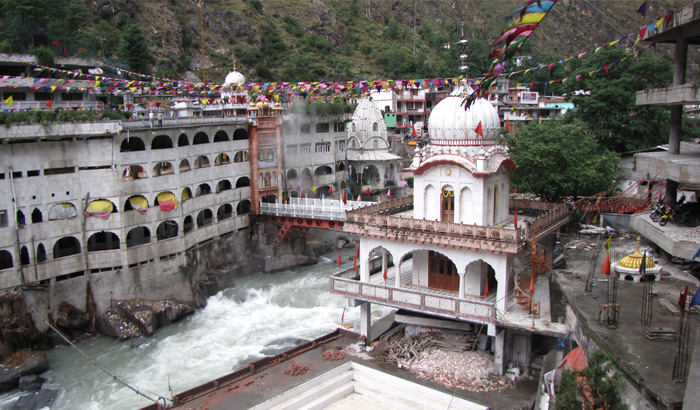 This is a spiritual destination that is situated about 35 kilometres from Kullu. It is located on the banks of the Parvati river and is a sacred place for Hindus and Sikhs. Legend has it that Manu recreated human life at this very spot after the flood destroyed everything. The hot water spring that is situated here is so hot that the food of the Langar in the sacred Gurdwara gets cooked from these waters. One can actually buy muslin bags with raw rice and watch the rice get cooked by placing it in the waters of the spring.
Kalath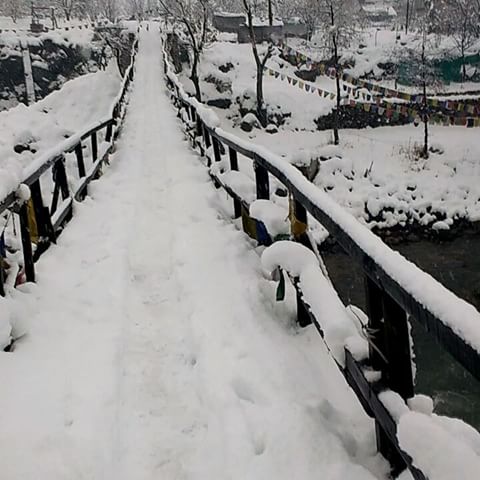 If you follow the course of the Beas River downstream for about 6 kilometres, you will reach an obscure village called Kalath. This place is rich in sulphur rich hot water springs with curative properties. There are a collection of six hot water springs around this area.
Manali is nature's treasure trove with countless gems including the famed and mystical hot water springs. What better way to explore and discover these treasures than by staying at the White Mist.