As I stood there on the small balcony sipping my steaming green tea, I couldn't help but marvel at the beauty so lavishly spread out in front of me by the Almighty. There were the snow-capped mountains with snow melting as it does in the summer months looking like vanilla ice cream with hot chocolate sauce. In the distance were the twinkling lights of a dainty village in the valley, preparing for the day ahead. The mountains, the valley and the river flowing in between. The sight was like a cool rose water cotton pad on my sore eyes, which were tired of looking at tiresome urban skylines. It was a sight to behold and for a long time I kept taking in the beauty, not wanting to take my eyes off this rare treasure nestled in the Himalayas.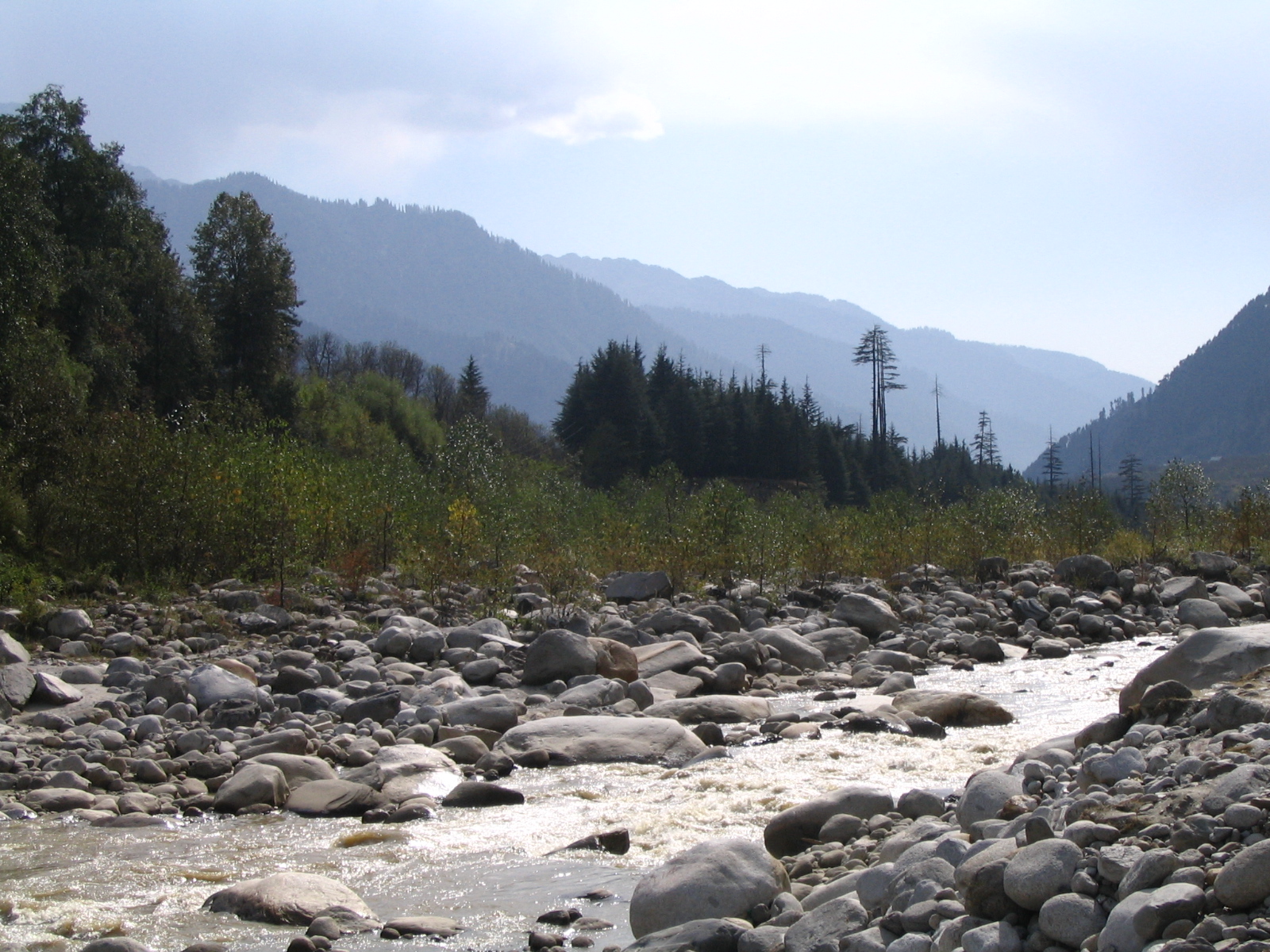 Shimla-Kullu-Manali: the triangular holiday route is a smashing hit with tourists of all types and we were no exception. On every holiday though we are always looking out for different experiences that the place we visit has to offer.
In Manali – the Valley of the Gods, this experience was a picnic by the River Beas. To know more about awesome spots to visit in Manali, check out our blog on the best places to visit in Manali.
The Beas flows through the entire town of Manali. The Beas River is a river in north India, which rises in the Himalayas in central Himachal Pradesh, and flows for about 470 kilometres to the Sutlej River in Punjab.
We went white-water rafting on the rapids of the Beas River in Manali and after the adventure, we decided to camp by the Beas. The river banks provide a picturesque place for hiking, taking a relaxing stroll, or having a picnic. We had carried a picnic hamper packed from the hotel – Sterling Manali, some picnic mats, and there we were, lolling on the Beas river bank soaking in the beauty of the Himachal town. We had books to read, playing cards (although the wind played mischievously and the cards would fly away), discs and music. We were singing and dancing and waving out to fellow tourists. Except for the monsoons and extreme winters, when the Beas takes on an angry, raging avatar/or freezes; picnicking here is a wonderful thing to do. Scenic forests with tall, green trees, a wonderful chill in the air and the unadulterated outdoors in the company of mountains, with the river flowing by your side. If ever there was a place called heaven, then this was it!
If you haven't yet been here, then the Beas Manali is calling you – can you hear the gushing invitation, can you now? Manali also has some awesome hot water springs. To know about them, check out our blog on Manali hot water springs. When you plan your next trip to Manali, do stay at Sterling Manali for the best travel experience.