Spiti meaning 'The Middle Land' is a magical valley surrounded with deserted mountains in the lap of Himalaya. It is often referred to as the better alternative to Leh-Ladakh. Spiti valley is actually Ladakh's less known neighbourhood. Located in the state of Himachal Pradesh, Spiti valley enjoys the remoteness and lets you connect to self. The valley has high snow-peaked mountains, pristine emerald lakes, narrow passes, mighty rivers, and several ancient monasteries. Residents of Spiti valley follow Buddhism and the place is as much spiritual as it is beautiful. Read on to know more about the Spiti valley, directions to reach there, places to visit and recommendations on stay.
How to reach Spiti Valley:
The journey to Spiti valley is treacherous with rocky terrain and winding roads. During the drive, the landscape changes abruptly from greenery to rocks to desert. Spiti is tough to access, making it a less explored destination. There are two different routes to the Spiti valley – one is via Manali while the other stems from Kinnaur-Shimla. The distance remains the same irrespective of whichever way you opt for. Due to its remote location, Spiti valley does not have an airport or a railway station. Residents of Bangalore, Mumbai and Hyderabad have to fly to or take a train to Delhi or Chandigarh. From here, you have to reach Shimla or Manali after which you can choose to ride a motorbike or hire a car to Spiti valley. Kaza is the headquarters of Spiti valley.
1. Spiti via Kinnaur-Shimla
The road that leads to Spiti valley via Kinnaur-Shimla route remains open throughout the year, except for short periods when it is affected by landslides or snowfall. The route after reaching Shimla will be as follows: Shimla – Kufri – Kalpa – Kinnaur – Nako – Sumdo – Tabo – Kaza.  This route generally takes 2 days to reach Kaza from Shimla. The ascent is gradual and you will get enough time to acclimatize to the altitude gain.
2. Spiti via Manali
The road that leads to Spiti valley via Manali route remains open only from June to September. As the road passes through the narrow passes like Rohtang pass and Kunzum pass, it is covered with heavy snow for the rest of the months and is inaccessible during that time. From June to September. the route from Manali is as follows: Manali – Rohtang Pass – Gramphu – Kunzum Pass – Kaza. This route takes just 1 day to reach Kaza from Manali. The ascent is a steep and sudden change in altitude may lead to acclimatization problems increasing the chances of getting hit with Altitude Mountain Sickness (AMS). Drink plenty of water to avoid AMS.
Most travellers plan a road trip to Spiti valley as a full-circuit, ie. they enter from Shimla-Kinnaur route and exit via the Manali route.
Stay Recommendations on the route to Spiti Valley:
Kufri
With a large number of tourists flocking in each year, Shimla is no more a peaceful getaway now. Kufri, located just 16 kilometres from Shimla will make for a pleasant pit-stop in your road trip to Spiti valley. There couldn't be a better resort to start the journey to Spiti valley with than the Sterling Resort in Kufri. The White Ridge Resort from Sterling Holidays is nestled within the Himalayas. All their rooms are equipped with modern amenities and offer a stunning view of the mystical hills. Their indoor swimming pool is temperature controlled where you can flex your muscles and prepare for a treacherous trip ahead. Their in-house multi-cuisine restaurant specializes in Himachali cuisine and you can feast on the snow-peaked hills while savouring the meals.
Manali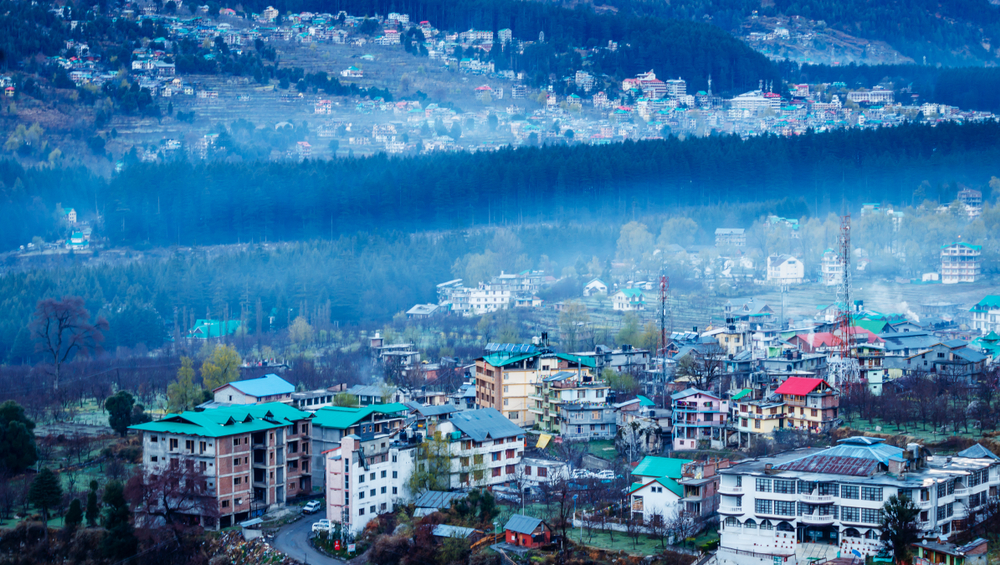 Whether you choose the  Manali route or the full-circuit route to reach Spiti valley, stay at the Sterling Resort in Manali is highly recommended. The White Mist Resort from Sterling Holidays is located 4 kilometres from the hustle-bustle of Manali town beside the mighty Beas River. The resort is surrounded by pine forests and apple, plum and pear orchards. The rooms are comfortable, luxurious and well-maintained. Sterling Manali is known for the bonfire set-ups with Himachali folk dance, music and magic show which will help you to relax peacefully while being entertained.
For the rest of the trip, you can opt to stay in guest houses, homestays or even arrange for monastery stay. Spiti valley is a remote place with limited stay options that are very basic in nature.
Places to visit in Spiti Valley:
If you opt to make a full-circuit from Shimla – Spiti Valley – Manali, here are the places to visit in sequence:
Kufri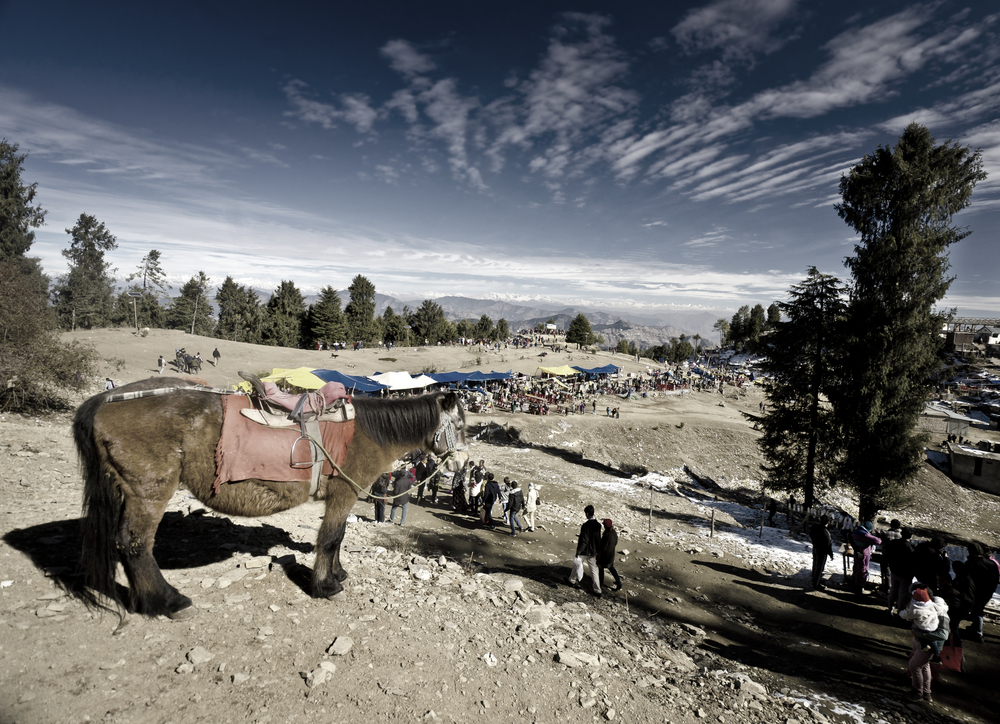 Kufri provides breathtaking views of the green mountains with snow-covered peaks behind. If you are an adventure junkie, you will get an opportunity to skate on natural ice, ski down the steep valleys, ride on horses, and hike nature trails. Stay at Sterling Resort in Kufri will help you plan out and indulge in these activities in a relaxed manner.
Kinnaur
Kinnaur shares its border with Tibet and hence reflects both Indian and Tibetan culture. Kinnaur hosts the most beautiful places to visit in Himachal Pradesh like Kalpa, Sangla, Rakcham, Chitkul, and Nako. Kalpa is known for spectacular sunrises behind the snowy mountain peaks. The Chandika Devi temple and the Narayan Nagani temple are known for their architecture and local craftsmanship. Chitkul is the last inhabited village in India before Indo-Tibet border. It is a paradise for trek lovers. Nako is famous for its Buddhist monasteries that tag along the Spiti River.
Dhankar Monastery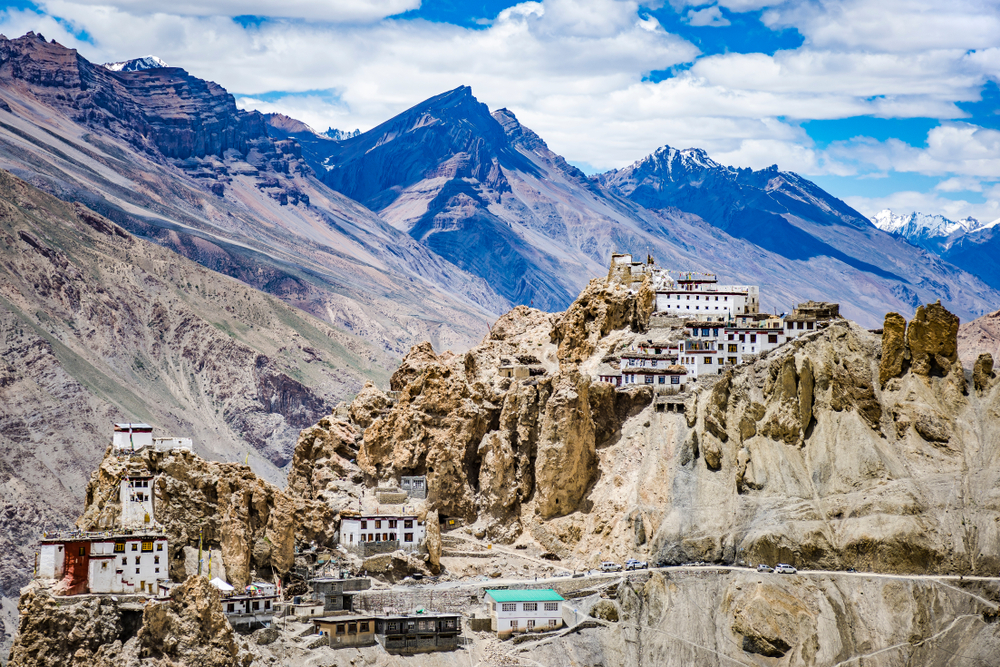 Dhankar monastery cum fort stands tall on a hill at a height of 13000 feet. The monastery features Tibetan architecture, is residential for Buddhist monks and houses many Buddhist scriptures.
Pin Valley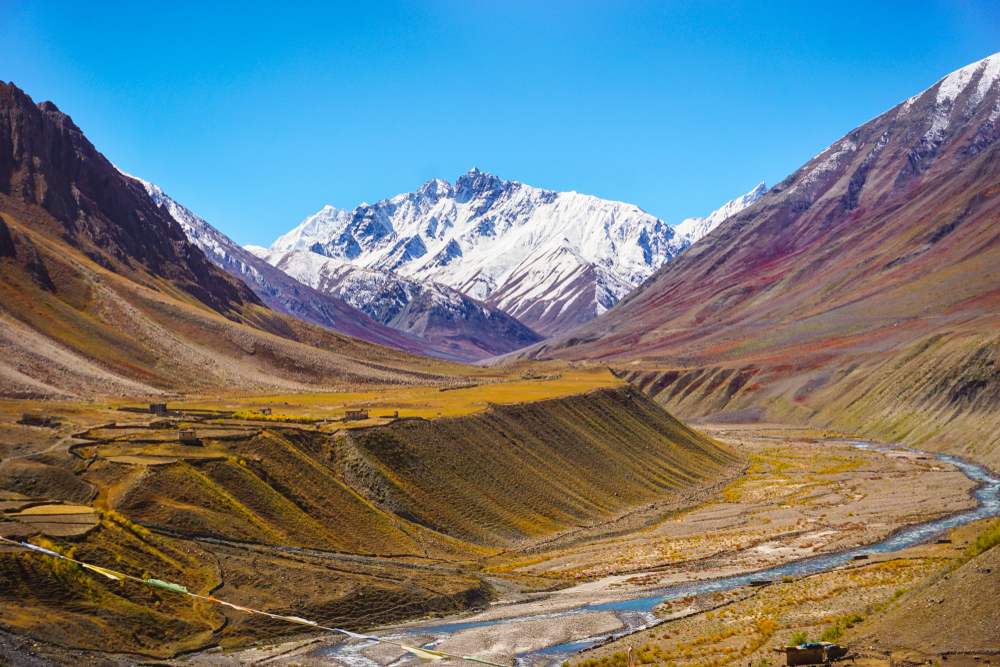 Pin valley is dotted with beautiful villages like Sangam and Mud village. The colour changing mountains and hilltops of Pin valley makes it a perfect place to take time-lapse videos. The Pin River flows by the Pin valley converting the surrounding villages into green carpets where residents grow peas and potatoes. Endangered species of snow leopard can be spotted in the Pin valley national park.
Langza, Komic, Hikkim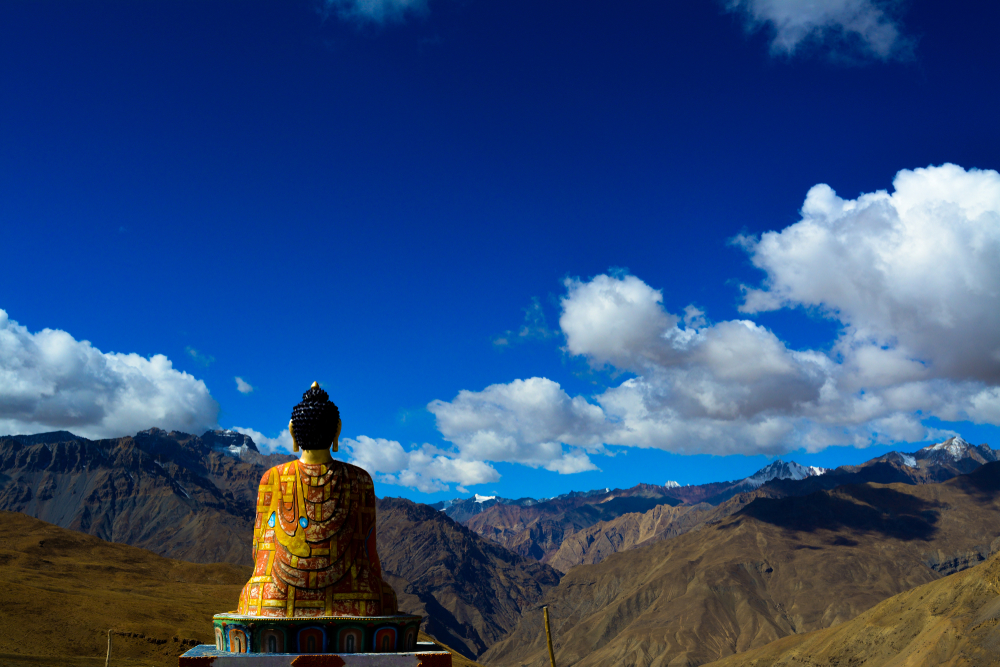 These are the less explored villages near Kaza and can all be visited in a day. Langza offers a breathtaking view of snow-capped Himalayan peaks and is known for spotting ancient fossils.  The Buddha statue at Langza village is the most instagrammable spot of Spiti valley. Komic village houses the highest motorable monastery in the world at an altitude of 4600 meters. Hikkim village houses the highest post office in the world at an altitude of 4440 meters. You can post a letter to your loved ones from Hikkim. 
Key Monastery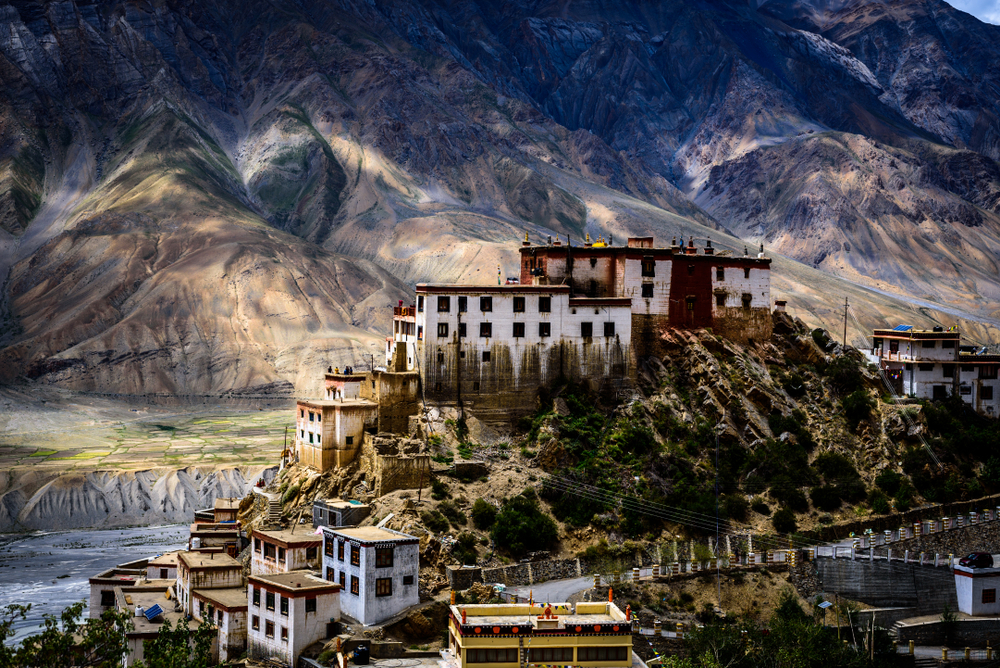 Ki or Key monastery in Kaza is one of the biggest iconic landmarks in Spiti valley. The key monastery also offers stay facilities to its visitors who can stay with the monks and can understand their traditions and culture. The white-washed Key monastery is considered to be the biggest monastery of Spiti valley.
Kibber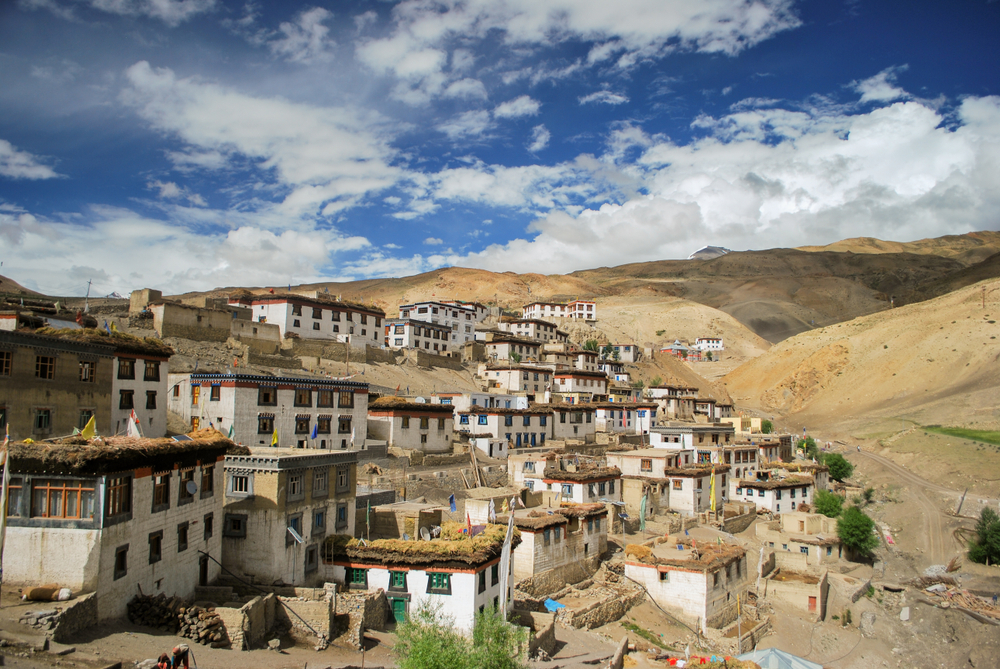 Kibber village is unique with its white houses and red rooftops. It is the world's highest village and still is well connected by a motorable road. Kibber also has a wildlife sanctuary inhabiting rare animals and medicinal plants.
Chandratal Lake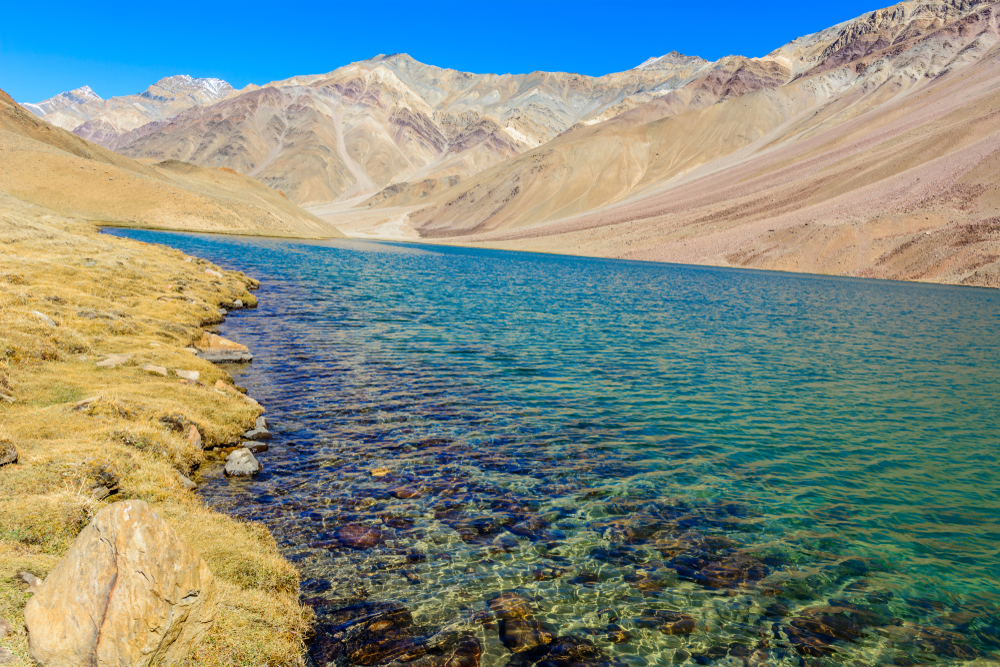 'Chandra' means moon and 'tal' means a lake in the Hindi language. The lake is moon shaped and is situated at a high altitude lake between Kunzum and Rohtang Pass. Situated 13500 feet above sea level, Chandratal Lake has no accommodation options. However, you can opt to stay in tents.
Lahaul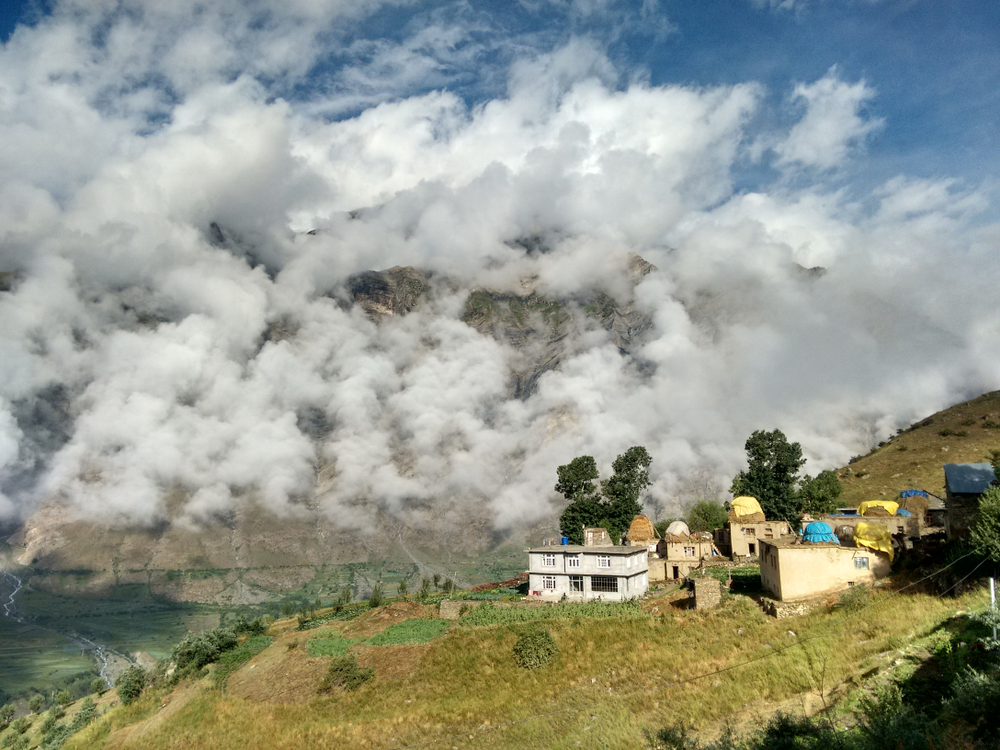 If you have an extra day or two in hand, a trip to Lahaul valley is highly recommended. Keylong is the district headquarters of Lahaul and can be reached from Manali. The road to Lahaul remains closed from November to May due to heavy snowfall. If you choose the Manali route, Keylong is located right after crossing the Rohtang Pass on the Manali-Leh highway. Lahaul valley has beautiful monasteries, divine temples and splendid walking trails. It is a hidden paradise full of beautiful landscapes and a combined trip to Lahaul-Spiti valley will provide you with ample opportunities to be close to nature.
Rohtang Pass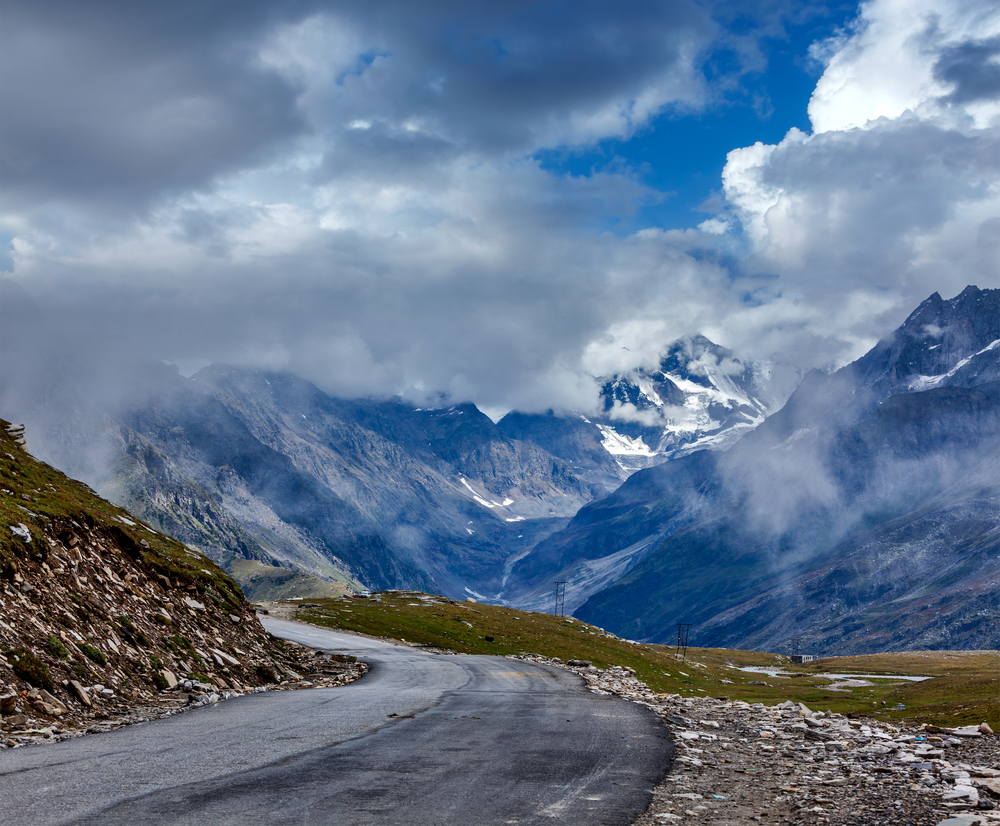 Rohtang Pass connects two beautiful valleys – Lahaul and Spiti. The route across Rohtang Pass is only accessible from the months of June to September and closes down during rest of the months due to heavy rainfall. The path is a getaway to Leh-Manali highway and offers spellbinding views of the surrounding hills and mountains.
Manali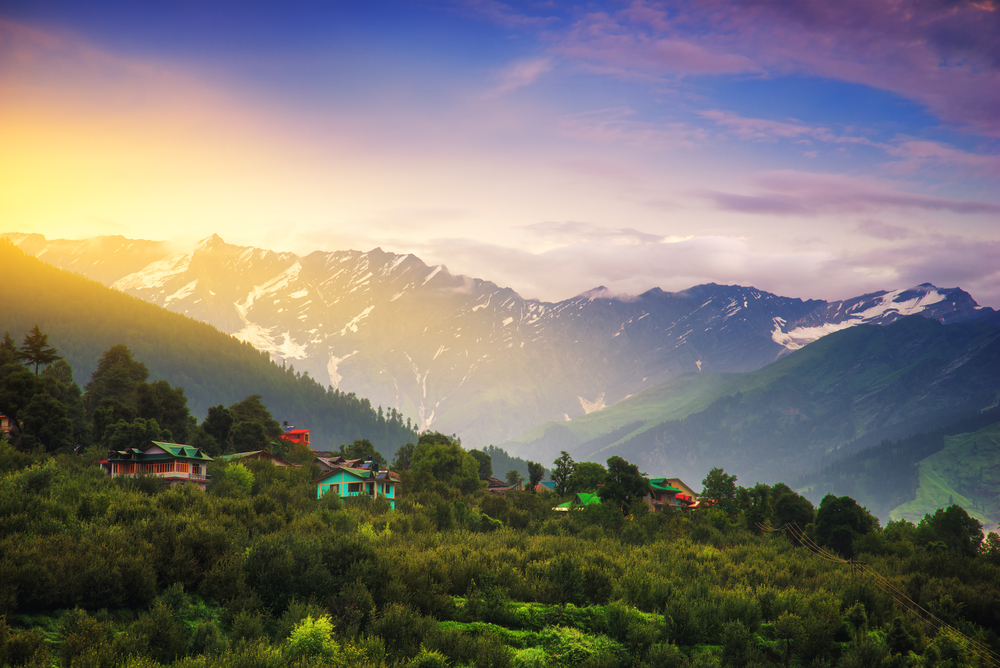 Manali is the most popular hill stations in Himachal Pradesh. Adventure activities like trekking, skiing, river-rafting, and zorbing can be availed while staying in Manali. You can opt to stay at Sterling Resort in Manali. The staff at the resort will help you chart a perfect itinerary to visit the sightseeing places in Manali.
Trip to Lahaul and Spiti valley has so much to offer for every kind of traveller. So, head over to Spiti valley and share your experiences in the comment section below.