Nestled in the mountains of Himachal Pradesh is the small town of Manali. Over the years Manali has shot to fame as a seasoned tourist destination. A small town in the heart of the Beas River valley, it is known for its climate and snow-capped mountains. Manali is the perfect place to visit, if you are an adventure lover or nature enthusiast. There are many things to do in Manali, so here's our guide to experience this popular destination
Manikaran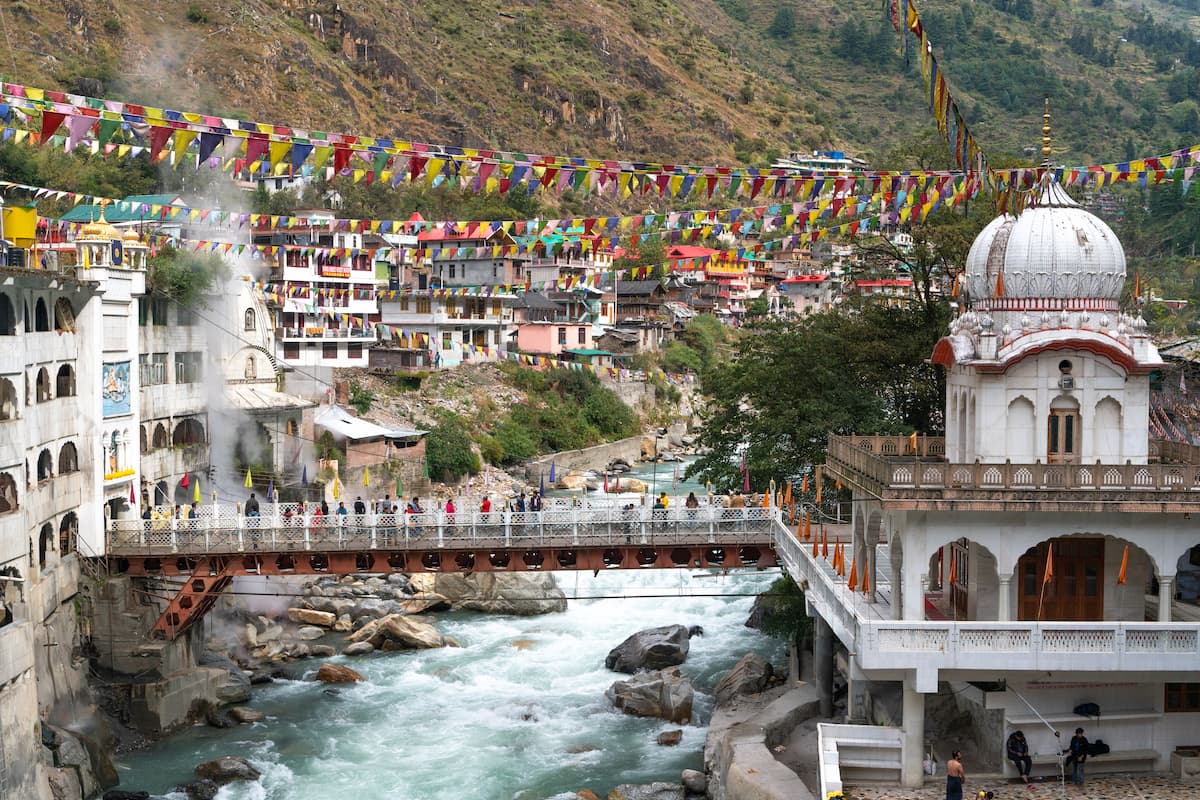 Whether you're religious or not, don't miss going to Manikaran. Located in the Parvati valley, this little town is most famous for its hot springs where you can take a bath! A pilgrimage centre for Sikhs and Hindus, the area has a beautiful landscape, and is a must-visit when in Manali.
Hidimba Devi Temple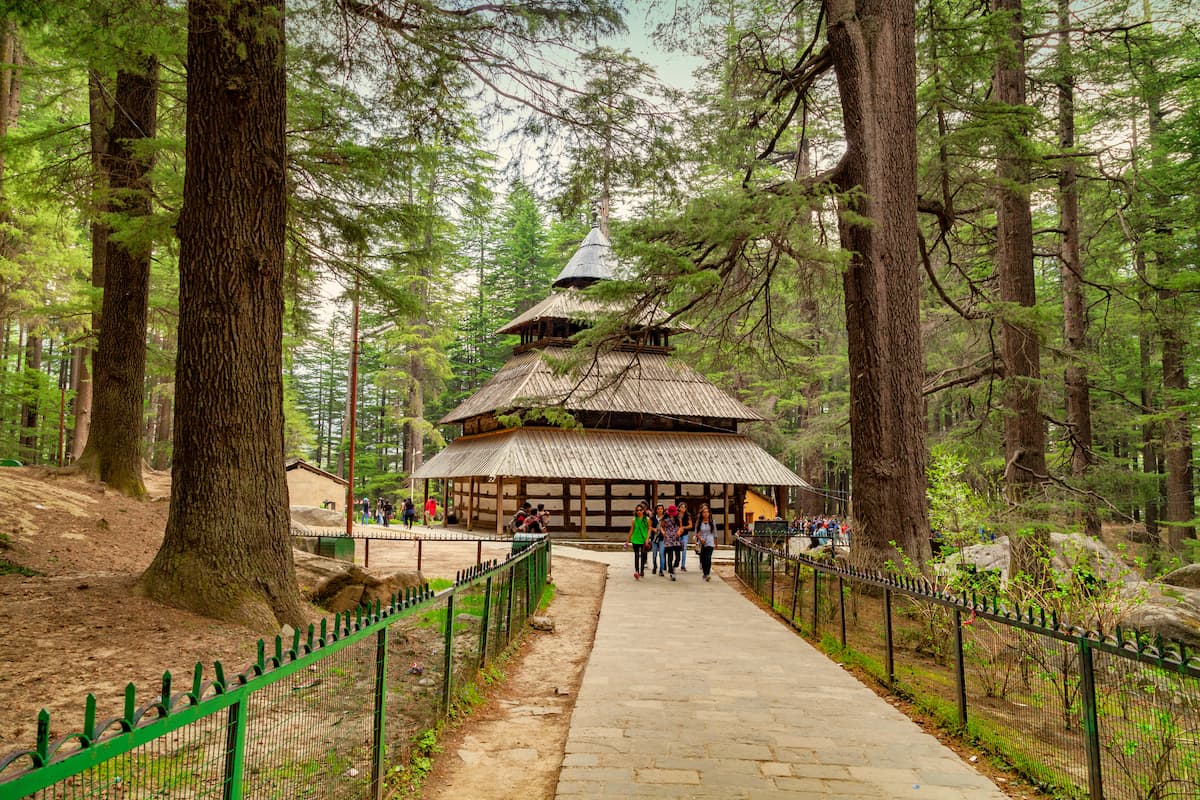 Locally known as the Dhungari temple, this temple is built around a cave where Devi Hidimba, the wife of Bhima, is said to have meditated, in the Mahabharata. The temple is built from wood and features many intricate carvings. If not for religious reasons, definitely visit this place to check out the architecture!
Solang Valley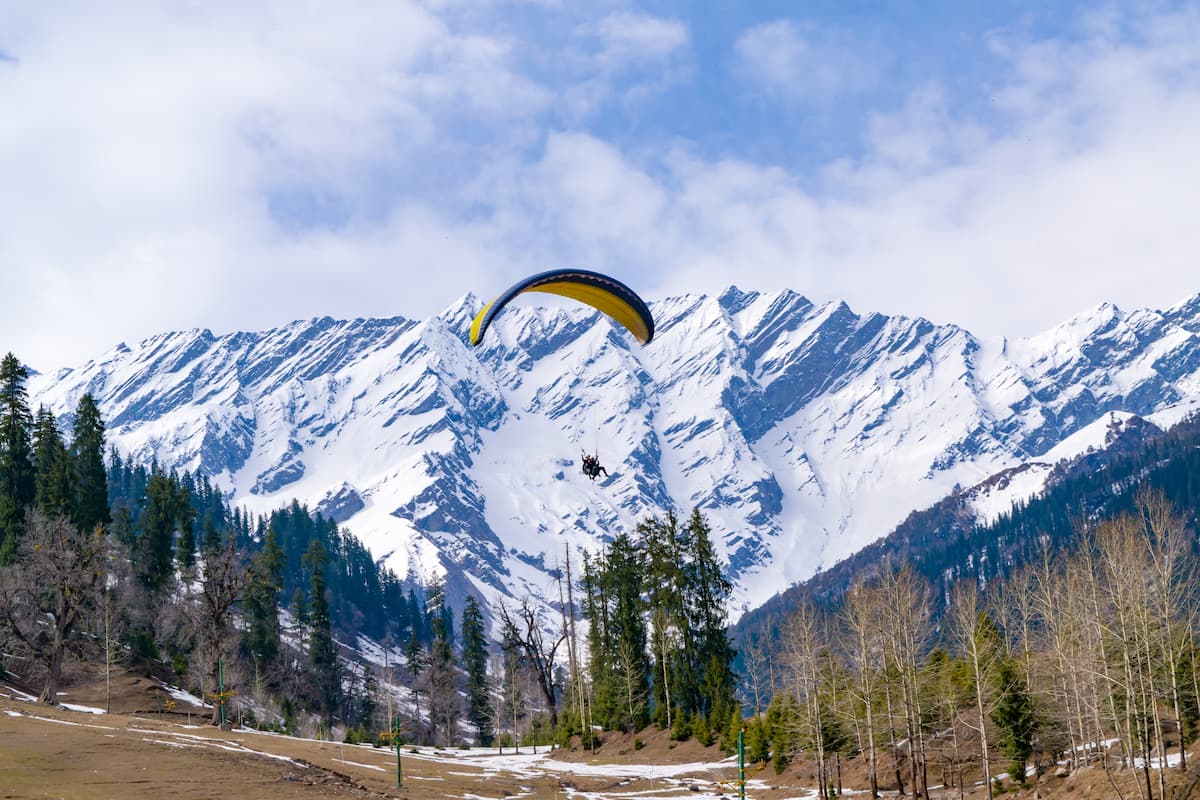 Want to awaken the adventure enthusiast in you? Just head to Solang valley. Whether you're look at skiing in Manali or paragliding in Manali, this is spot! You can try other adventure activities like zorbing, parachuting, skating, paragliding and more. You'll have a ball of a time, and create memories you'll never forget!
Rohtang Pass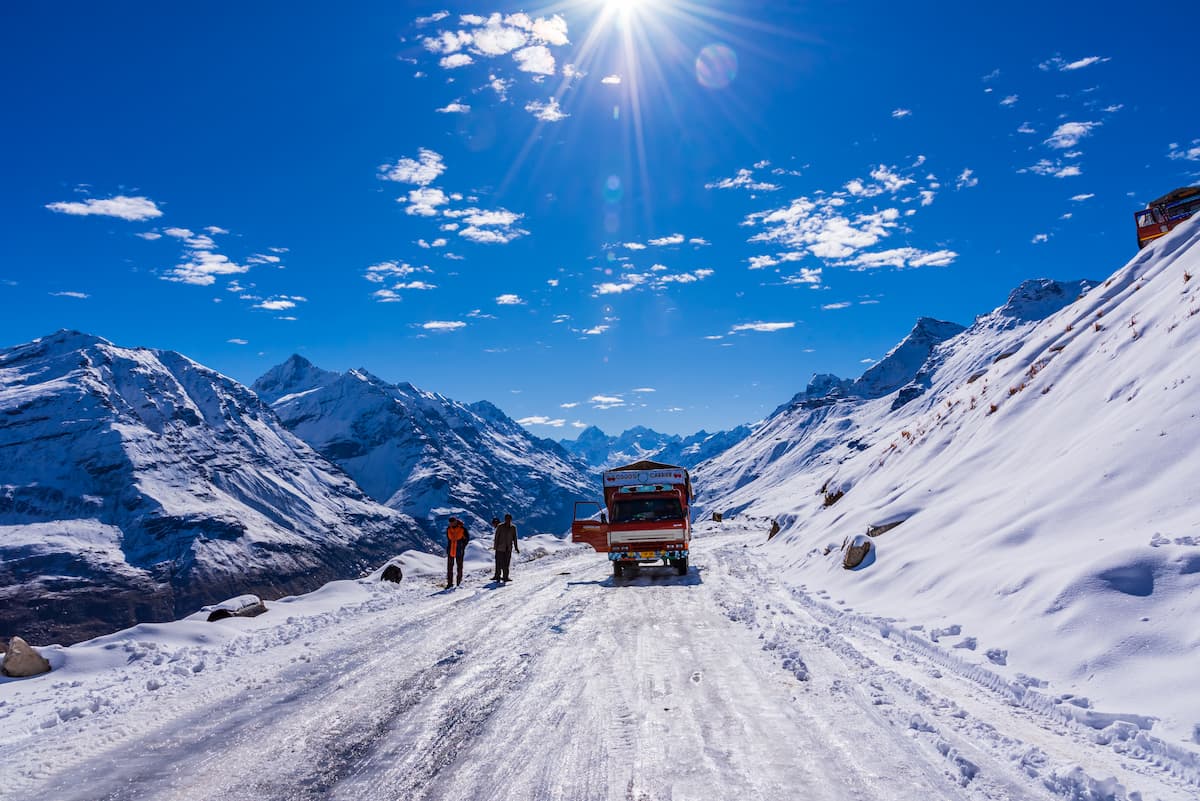 A high mountain pass on the eastern end of the Pir Panjal range of the Himalayas, Rohtang is located about 51km from Manali. The pass is open from May to November and is known as the Snow Point of Manali. Completely covered in snow, Rohtang Pass is well-known for its adventure activities.
Kullu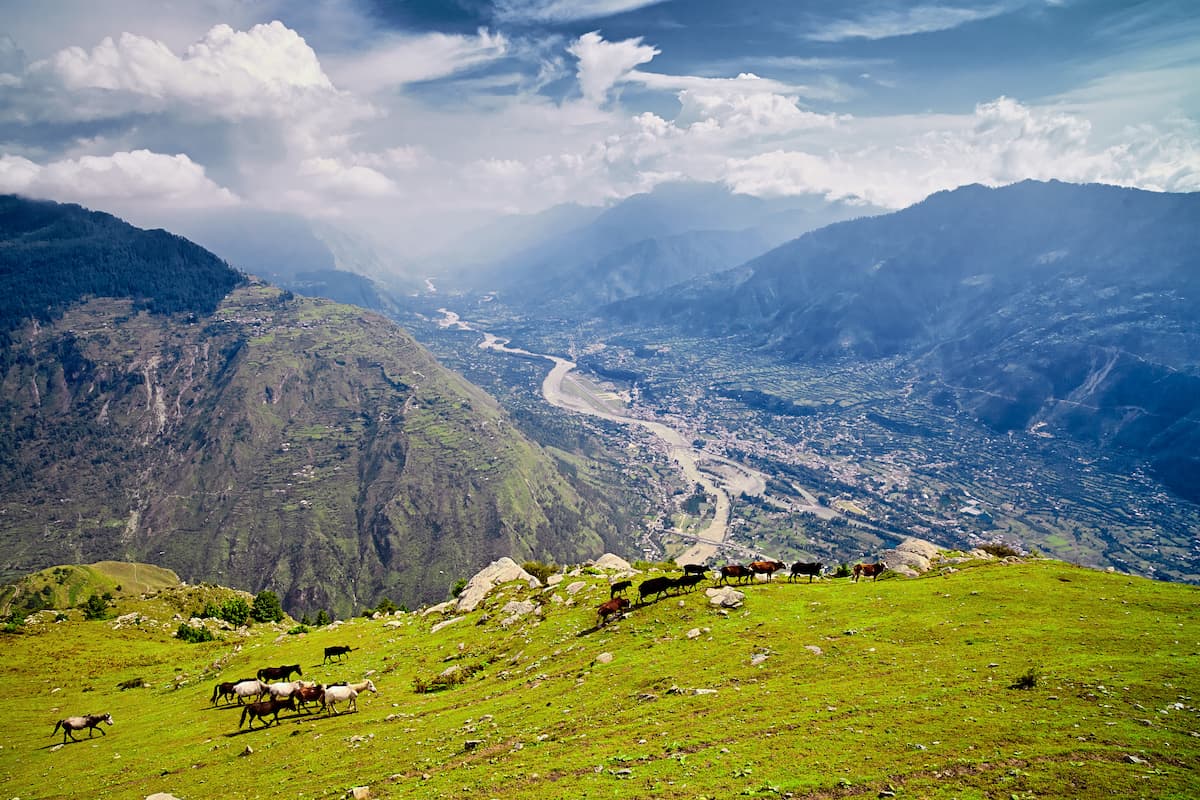 Kullu is a beautiful valley formed by the Beas river. Those who want to try their hand at white water river rafting – this is the ideal place. This part of the river is famous for its strong currents, making it the perfect spot to indulge in the sport.
Khajjiar
Known as "Mini Switzerland", Khajjiar is truly a paradise. The rolling hills and landscapes are a sight to behold, and host to a plethora of adventure activities. The town is surrounded by meadows and forests. It is part of the Kalatop Khajjiar Sanctuary.
Chandratal Lake Trek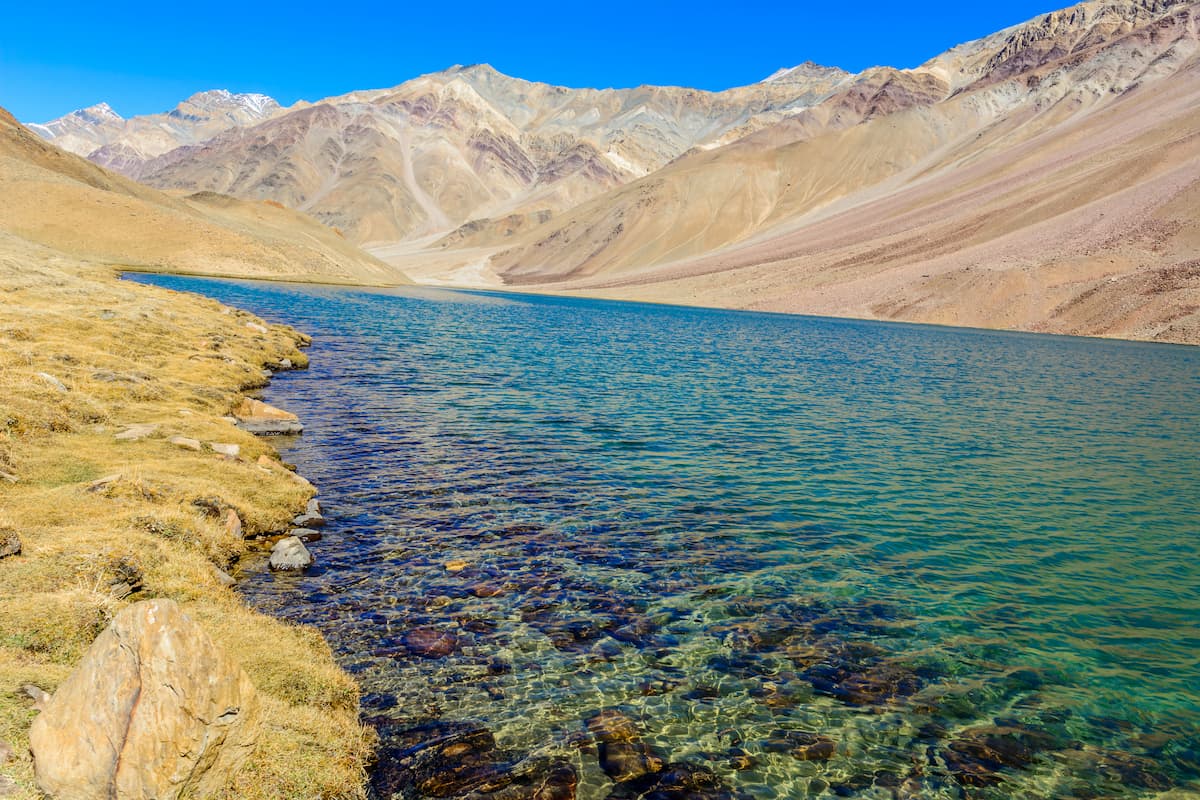 Want to go on one of the most exciting treks in India? Check out the Chandratal Lake trek. A crescent shaped lake in the middle of the Spiti Valley, Chandratal is quite a fascinating site. So, start your trek at Manali, and even visit the Hampta Pass while you're at it! Read about the best trekking spots in India, here.
Where to stay in Manali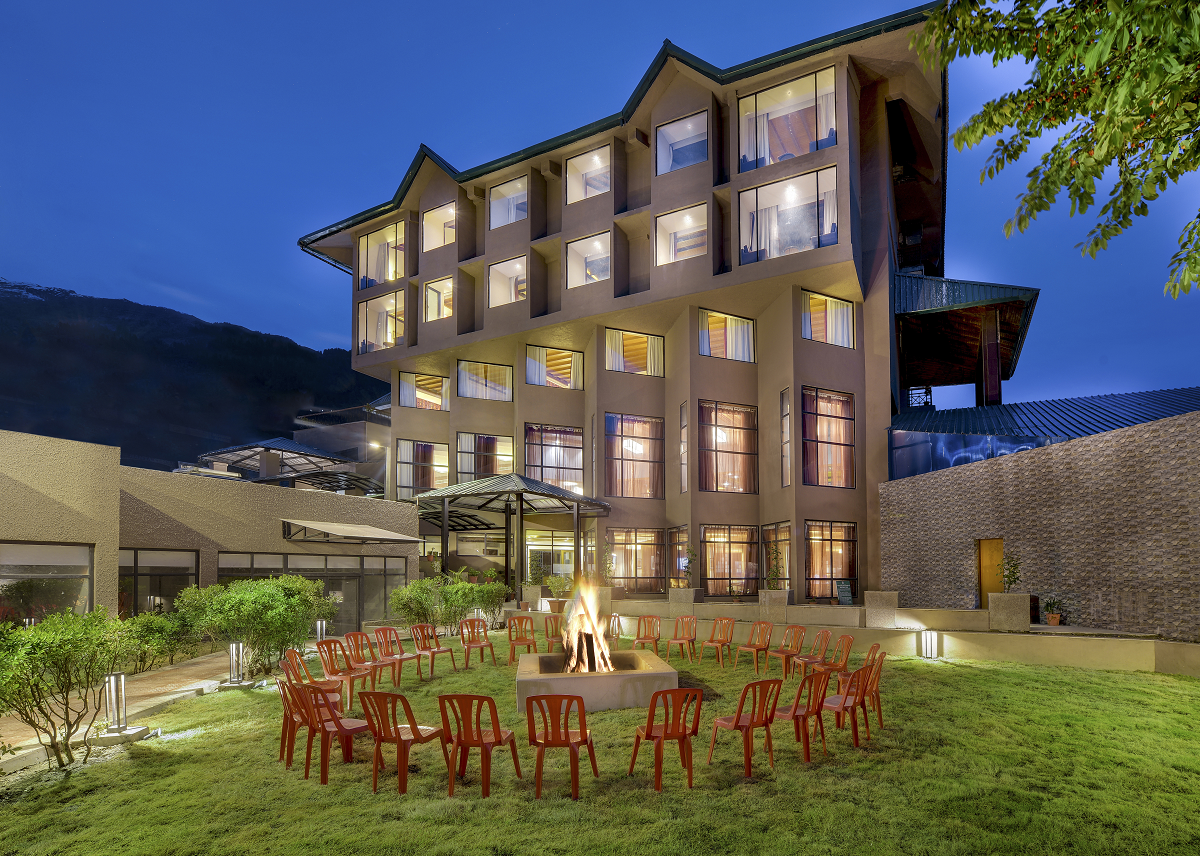 Wondering about places to stay in Manali? Look no further than Sterling -Manali. The resort offers beautiful views of the surrounding snow-capped mountains, which are lined with pine forests and apple orchards. When the season is favourable, you can go around plucking apples, plums and pears.
Did you know Manali is one of the best places in India to go on honeymoon? Read this to find out why!