Wayanad is one of the most beautiful places to visit in Kerala. It is an idyllic retreat surrounded by lush green mountains which make this destination one of the most breathtaking hill stations in South India. Wayanad is brim-full of spectacular places to visit for a memorable vacation. Although a lot of visitors go to is gorgeous hill station just to relax and enjoy the cool weather, there are plenty of things to do if you are up to it! Here are our top recommendations for things to do in Wayanad:
Trek up the Chembra Peak
Looking for an adrenalin rush? An adventurous climb at Chembra Peak will give you that and more! Chembra peak is the highest peak in Wayanad at 2,100 m. It adjoins the Nilgiris in Tamil Nadu and the Vallarimalas in Kozhikode. It takes around two to three hours to climb the Chembra Peak. On the way, stop over at the heart shaped lake called Hridhayathadakam. Though this trek is challenging, you will be rewarded by the view of entire Wayanad from the top. Well worth it, wouldn't you say?
Check out the numerous waterfalls in Wayanad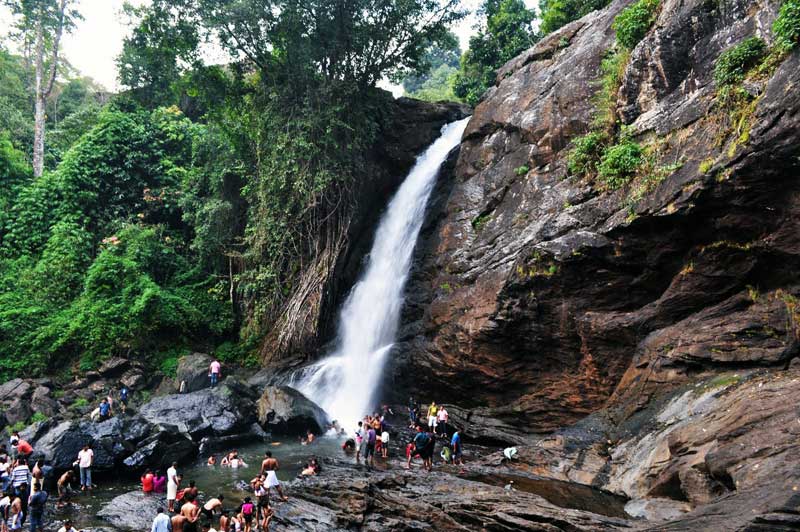 There is no dearth of waterfalls in Wayanad. The most popular of them is the Meenmutty Falls. It is the second largest in Kerala. To reach Meenmutty, you have to trek for two kilometres. Another spectacular waterfall is the Soochipara waterfall. At a twenty minute drive from Meppadi, the water cascades down to 200 feet at Soochipara. At the base, there is a pool where you can swim. Other than these you can also visit the Chethayalam and Kanthanpara waterfalls.
Visit the Koottamundu Glass Temple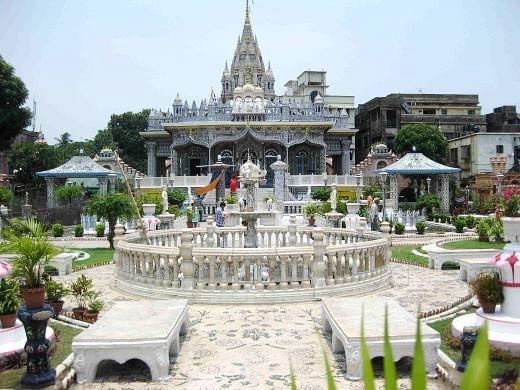 The Jain temple at Koottamundu is definitely worth a visit. The architecture of this temple is what sets it apart. Mirrors in the inner walls of the temple show gorgeous patterns of reflections of the idols. It was built in the 13th century to honour the third generation of Jains.
Watch the sun set on the Karapuzha Dam
The Karapuzha Dam is one of the biggest earth dams in India. Located 16 km from Kalpetta, the dam offers quite a scenic view. The serene water and the greenery surrounding it makes it a popular picnic spot. You could even go boating close to the dam.
Step into the Neolithic era and Stone Age in Edakkal Caves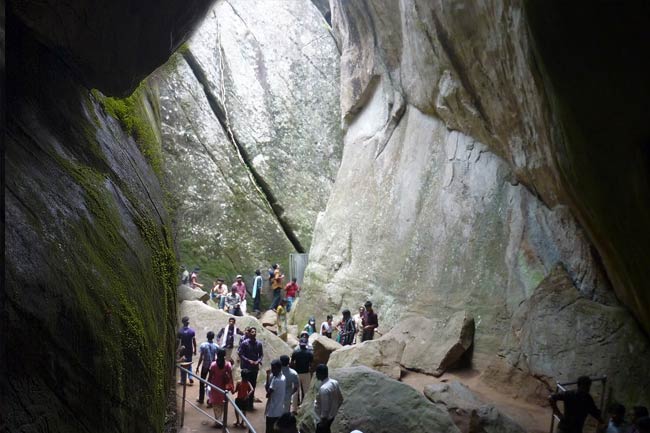 The Edakkal Caves are two natural caves located 1,200 m above the sea level. They are famous for its pictorial cave paintings, which date back to 6000 B C. Carvings belonging to Neolithic and Mesolithic age can be found here. Along with paintings and carvings, there is also evidence of Tamil and Brahmi Script in the caves. They are open from 9.30 am to 4.30 pm.
Go on a safari at Wayanad Wildlife Sanctuary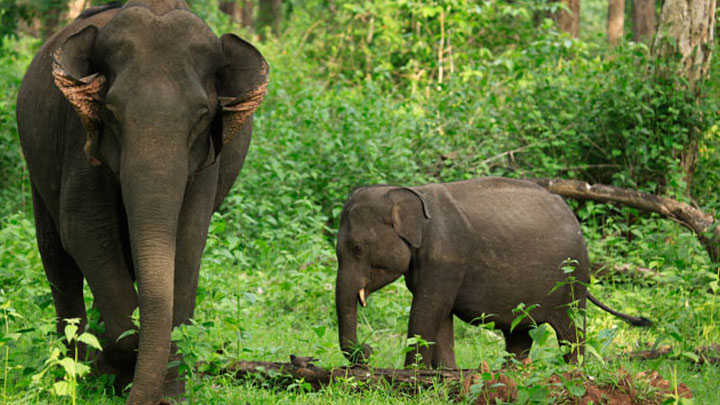 You cannot come to Wayanad and skip the wildlife sanctuary. Muthanga and Tholpetty are two sanctuaries in Wayanad which you can visit based on whether you are staying in North or South Wayanad. You can sight elephants, bears, leopards, reptiles, fishes, butterflies, birds, monkeys, deer, squirrels, bison and civets. The best time to visit is from August to March. Wayanad Sanctuary also has many rare herbs and medicinal plants along with teak, eucalyptus plantations and deciduous forests. Only researchers and wardens are allowed to go to the inner zone and the visitors are restricted to the outer zone. You can opt for a jeep safari or an elephant safari.
We recommend at least a week in Wayanad to sample these activities and have a fabulous time in Wayand. If you are visiting in the monsoon, be careful while visiting the waterfalls, as some of them can be quite dangerous. Apart from these marvellous activities, we also recommend you to try the seven dishes you must indulge in while vacationing in Wayanad to get the true taste of this gorgeous destination. Make sure you stay at your favourite resort – Sterling Holidays – for the vacation of a lifetime.