Glorious beaches, gorgeous waterfalls, dense vegetation, exotic flea markets and exquisite gardens, everything together forms an enchanting place, Goa. One of the most favoured holiday destinations, Goa entices people from near and far. There are many places to see and enjoy in Goa. A few among the top not-to-be-missed attractions are listed below:
Dolphin shows
Watching dolphins have always been on your bucket list? Goa is an ideal location to spot and interact with the dolphins.  When you are in Goa, don't forget to take a dolphin cruise. The cruise is available in numerous beaches of Goa, where the boat is taken to a particular point where they are hopping through the waves.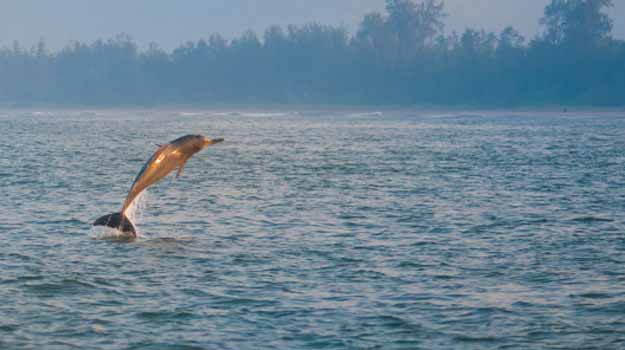 Goan Shacks
When in Goa, be a Goan and try out the lip smacking Goan cuisine. Goa is famous for its seafood has traces of both the Konkan and Portuguese influence. Go to all the local shacks to get a true feel of Goa and try out the crabs, prawns, tiger prawns, lobster and fish.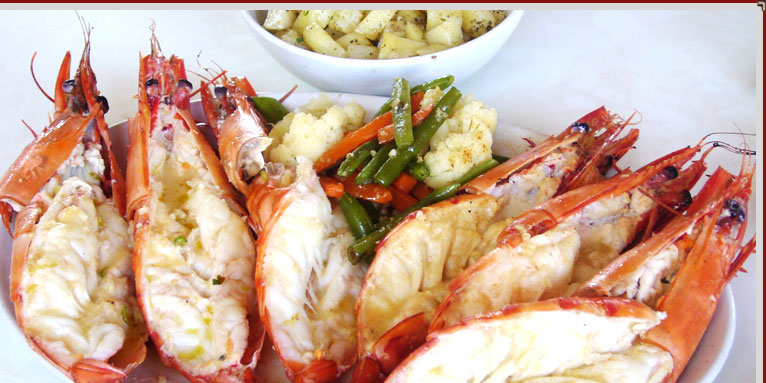 Flea Markets
Flea markets of Goa are very famous and mirror the ethnic culture of Goa. In Goan Flea Markets, lots of items like antiques, junk jewellery, beach wear, Tibetan handicrafts, brassware, Kashmiri crafts and much more are available. Two famous shopping markets are the Wednesday Market at Anjuna and the Friday Market at Mapusa. Here everything is available at affordable prices.
Or if you wish for genuine top quality curios, antiques carved furniture and silks, you may go for boutiques present at various tourist spots in Calangute, Anjuna, Panaji and Government emporiums in Rau De Oumer, Panaji. Handicrafts emporiums are also located in Mapusa, Calangute and near Goa airport.
Wild Life
Geographically, Goa is located in the Western Ghats, which are endowed with a variety of flora and fauna. There are two popular wildlife sanctuaries in Goa.
Dr. Salim Ali Bird Sanctuary: Located in Chorao islands, named after one of the famous ornithologists of the world, this sanctuary is home to different kinds of birds like eagles, kingfishers, herons, parrots, etc.
Bhagwan Mahavir Wildlife Sanctuary: This is situated in Molem village of Goa, and is one of the largest sanctuaries of the state. Animals like leopards, spotted deer, Indian bison, Pythons, etc., are found here. This is a major tourist attraction.
Religion and Spirituality
Being a Portuguese capital once, Goa is full of fantastic churches built with a fusion of Indian and Portuguese architecture. Many ancient religious monuments like Church of Saint Francis of Assisi, Basilica of Bom Jesus, Chapel of St. Augustine, Church of Our Lady of Immaculate Conception, etc., are found here.
Several important temples like Shree Shantadurga temple, Sri Devaki Krishna temple, Sri Mahalakshmi temple and Sri Vithal temple are also present in Goa.
History and Culture   
Beautiful picturesque forts from the bygone era beckon tourists to Goa. Visiting forts like Chapora fort (Featured in Dil Chahta Hai – Bollywood movie) near Mapusa, Fort Agauda (which has the first lighthouse in Asia) near Bardez, lesser known Terekhol fort take us down memory lane with their timeless historic appeal. A view from the Chapora fort is awesome and breathtaking.
Nature and Beaches
Goa and Beach are two inseparable words. For many of us, the word 'Goa' conjures a picture of scintillating sands, blue mesmerising water, surging waves and warm sunlight.
Jagged boulders, red cliffs, awesome restaurants combine to form lovely Anjuna beach. Plenty of water sports makes Baga beach endearing to adventure lovers. Calmness, serenity and seclusion are the positives of Candolim beach. If you wish to see the Hippie culture then you may head straight to the Calangute beach. Cleanliness and natural beauty are hallmarks of Majorda beach. Reclusive and hut restaurants mark the essence of Chapora beach. The list goes on and is endless.
Goa beaches sure do have something for every traveller.
So the next time you go for a trip to Goa, make sure you visit these distinct places. A visit here is invigorating, satisfying and rejuvenating, etching memories of a lifetime in the minds of Goa destination lovers.
Read also: Monsoon in Goa