Everyone wants to be comfortable when on a vacation. Those long sight-seeing tours, never-ending flights, tiring car rides and hours of walking demand comfort. However, one also needs to look good when holidaying because of the numerous vacation photographs and unexpected encounters that help make trips the most memorable. Putting together an outfit that comprises of both these elements is not an easy task! Style often comes at the price of comfort, and that is not something desirable during a vacation as the entire point of a vacation is to take a break and chill out. Bollywood stars are forced to deal with this dilemma on an everyday basis – look good while also feeling good. Here are some outfits inspired by our beloved Bollywood celebrities that will be perfect to don when going away on a holiday.
Padukone's Printed Pants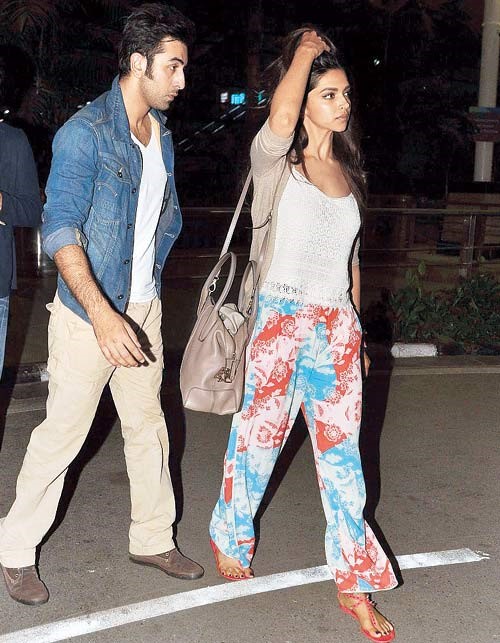 A casual crochet white top paired with bright printed pants is a combination that screams holiday, owing to its simple elegance. Loose pants are a girls dream when on long journeys; not only do they allow free movement, but are also a lifesaver during Indian summers. Black and white are known to be the easiest to pull off, and Deepika stands exemplary of this as her white crochet top pairs perfectly with the flamboyant colours of the flair pants. Further, her choice of flat sandals complement the colours in her outfit while also allowing ease of walking. Stylish and comfy, this outfit is a good choice if you're heading for a long flight or travel.
Daughter Bhatt's Dungarees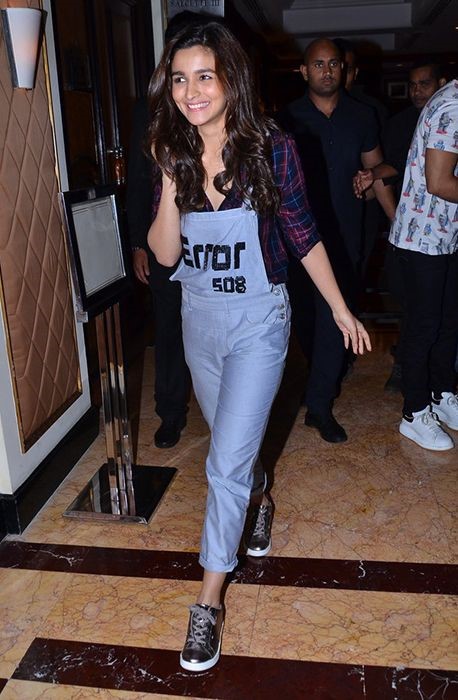 Loose dungarees look great on everyone! Alia Bhatt pulls off this casual dungaree look and manages to appear on the cover pages of magazines while also travelling in comfort. Paired with a cotton plaid shirt, this look is a smart choice for the less warmer seasons of the year. The time of year when you don't know whether to go for shorts or jeans, dungarees are a good choice as they keep you cozy but not too hot. Alia exhibits this look in her flat sneakers, which are possibly the most comfortable option when travelling, as they keep away blisters and dirt while also making walking easy.
Sharma's Denim Solution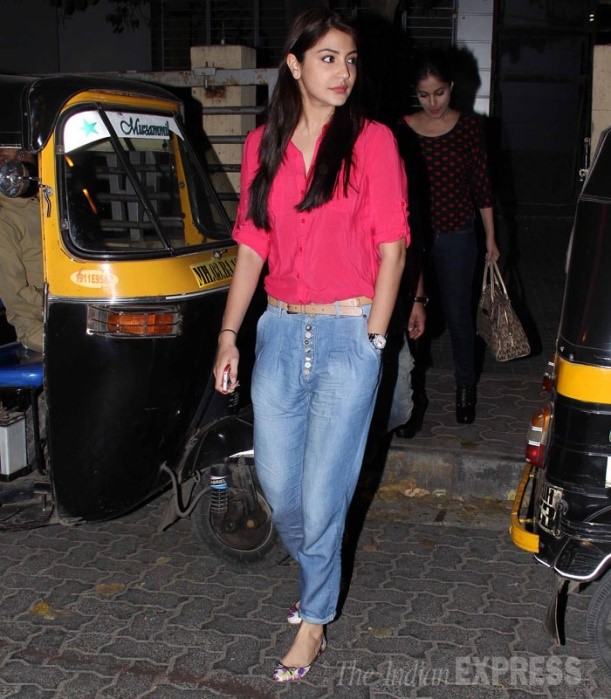 Denim is usually considered to be uncomfortable for long hours of travel. Anushka Sharma keeps the style of denim intact while also managing to stay away from discomfort by donning loose denim pants. Not only does this prevent one from feeling uncomfortably hot, but is an innovative match to a simple shirt that manages to make one look classy and yet not too dressed up. Her simple, solid coloured shirt pairs beautifully with the loose folds of her denim pants giving her the perfect semi-formal look for a dinner date or evening out during a vacation.
Ranaut's Summer Shorts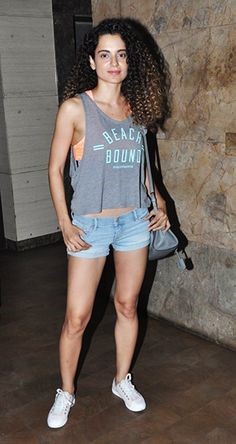 Shorts are one's best friend in the hot summers well known to Indians. Kangana Ranaut presents a bold choice of clothing when she pairs a casual cropped tank with blue denim shorts giving her a casual and yet stylish look. The loose ensemble of her cropped tank gives her ease of movement and relief in the hot sticky summer, allowing for comfort when on those long, detested walks and treks. Paired with white sneakers, her outfit exudes "chill", while also making her perhaps the most comfortably dressed person in the area.
Kaif's Capri Palazzos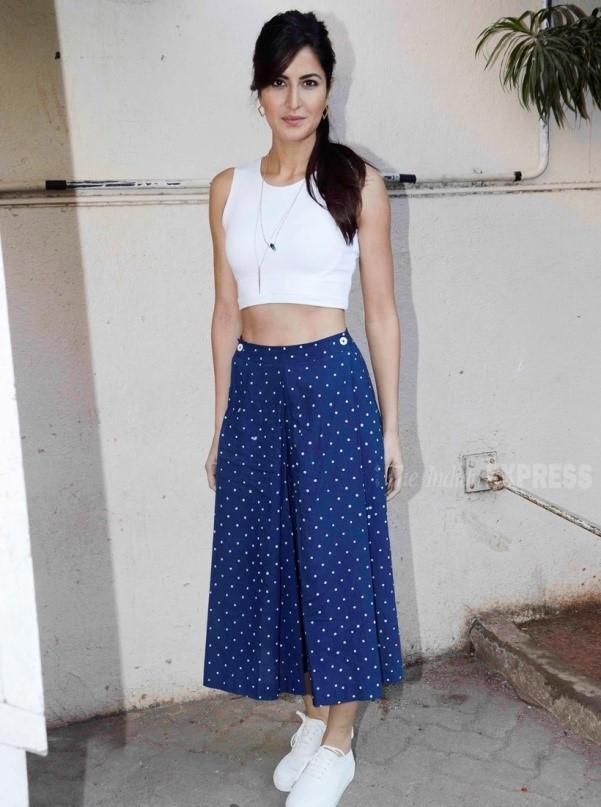 Palazzos are a great choice when on a vacation. They allow for freedom of movement while also not restricting circulation of air. The only issue one could have with them – their length. Katrina Kaif, however, presents the perfect solution to this when she sports an ankle length palazzo paired with a simple white crop top. The length of the palazzos now enable extra comfort while walking, and when paired with sneakers make the perfect combination for a day of tiring tourism. Further, her simple white crop top keeps her cool while also complementing the bottoms beautifully. She's also donned minimalist accessories which gives her outfit a 'dressy' look despite its creative simplicity.
Sonakshi's Summer Dress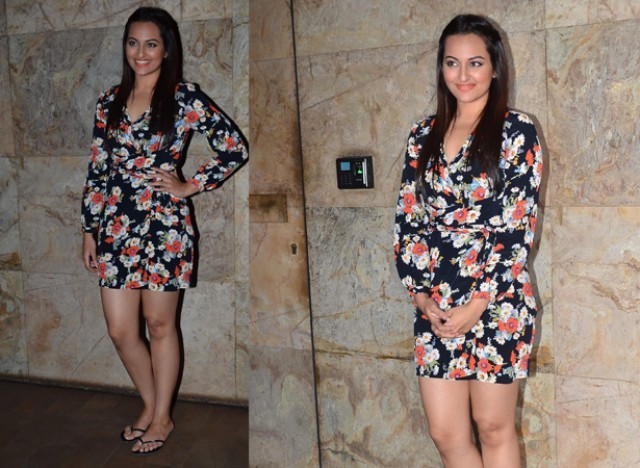 Summer dresses are one of the best parts of the season. Sonakshi Sinha's simple floral dress paired with casual flip flops gives her a breezy, stylish look when on a holiday. The sleeves and belt add a classy look to the outfit, making it suitable for an outdoor event during your vacation. The loose fit allows for comfort and a relaxing outing in the summer heat while also keeping with the trend. Further, a dress makes for freedom of movement and is a great choice if you think it is too hot for pants. This outfit is a great choice for a day by the pool or on the beach, where style and comfort are your top priorities.
Kareena's Pairing of Plaid and Peasant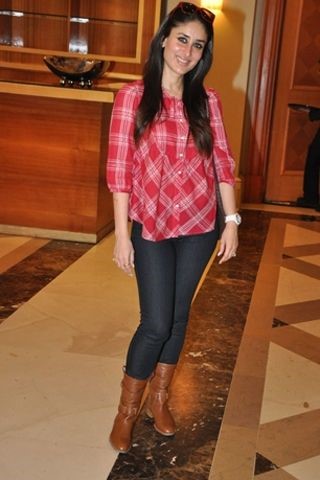 Summer outfits are comparatively easier to decide on than vacation outfits in the less hotter seasons of the year. Denim, then, becomes one's first choice owing to its snug fitting and warmth in chilly evenings. Kareena Kapoor pairs jeans with a plaid peasant top which while being loose and allowing movement, also keeps one cozy owing to its sleeves and cotton material. This simple, yet elegant, outfit is perfect for an evening outing in autumn or spring. Further, when paired with semi-calf length boots, her outfit exudes style and class, and still ensures comfort.
Invent your own vacation outfit by picking the best part of every apparel, thus ensuring you maintain your own style while also staying comfortable. Just as Bollywood actors manage to balance style and comfort when away from home, it is essential to keep in check both these elements when picking your holiday outfits. So make sure to keep this in mind when packing your bags for a vacation, and stay prepared to dress for any event when away on a holiday!
Complement your vacation with a luxurious stay at Sterling Holidays and treat your family and friends to a blissful holiday!