Also known as the green paradise, Wayanad is nestled on the Western Ghats, along the border of Kerala. It is a small town that adds value to the entire state of Kerala. It is a mere 76 kms from the seas of Kozhikode. This hill station is home to several plantations, forests and wildlife. Wayanad is also an amazing place for tourists who can then proceed to the nearby stations of Ooty, Mysore, Coorg and Bangalore. The reason why Wayanad is a place of solace for travelers is because of the salubrious weather. It brings immense peacefulness and good fullness to the people present in the region, bringing a total revival from their everyday lives. In order to introduce the concept of experiential travel in family vacations, Sterling has now introduced pottery making in Sterling Wayanad.
Pottery at Wayanad with Sterling Hospitality
If you are not the keen enthusiast that loves to trek, especially at physically challenging heights, pottery is just the right activity for you. From choosing the clay, to preparing it; from shaping the clay to hardening it – the process of pottery is very therapeutic. It may feel like you are getting your hands or skin dirty, but the activity is extreme fun for people across age groups.
These sessions are often organized with the help of local artisans who are well equipped with the art. The pottery activities are conducted in the quiet gardens of Sterling Resorts, who believe that holidaying with a unique experiential travel makes the visit all worthwhile. Our guests learn to shape and mold the clay into an artistic design that they can take with them as their trophy of hard work, and of course as a memoir from Wayanad.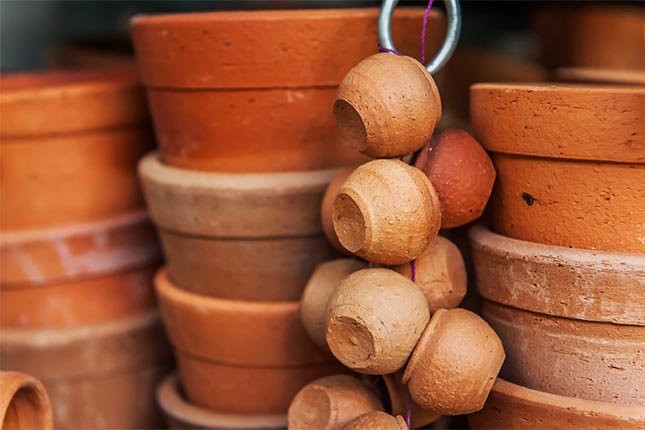 What does a Typical Pottery Session Look like?
The first step to pottery is definitely the clay. When clay is brought in, in its absolute raw form, it is a clumped heap. It looks more like stones and bed rock than actual, fine clay, as one may imagine it.
These bed rock-like masses are then crushed and broken down to finer bits. These are then run through a large, wide-hole sieve to get fairly finer particles. The sieved out particles are again crushed till a good quantity is obtained – enough for us to work with. It is then put through a very fine sieve to get a powder like remnant. This is the clay that would be used for making various pottery crafts.
Sometimes the clay is mixed with water, while sometimes it is kneaded with water, depending on what you want to make. From jewellery, to tiles, to pots – you can learn to make anything.
For jewellery and clay tiles, clay is mixed with water and poured in to moulds.Then it is left out to dry for over a day. Some pottery crafts also involve baking the items in a kiln while the clay still rests in the mould.
Baking or drying, both help the water to evaporate from the clay, setting the clay in whatever mould it has taken shape from. The evaporation of water and hardening of the clay is a chemical process, which means that it cannot be reversed.
Some of these are then painted, and some are left in their earthen colours to retain its natural beauty. It's a beauty to be able to take these gorgeous things home with you, as a souvenir of your hardwork.
Activities like trekking with kids, visiting wildlife sanctuaries, watching scenic beauty or even shopping are some other things you may indulge into, when visiting Wayanad.
Sterling Resorts see great participation and enthusiasm for pottery from our guests. Pottery is indeed a simple activity that takes you back to rustic days. So what are you waiting for? Wouldn't it be amazing to book your stay with Sterling and have a holiday experience that is out of the ordinary?! Afterall, travel does not have to be rigorous activity all the times – travel and holidaying always has more to do with experience.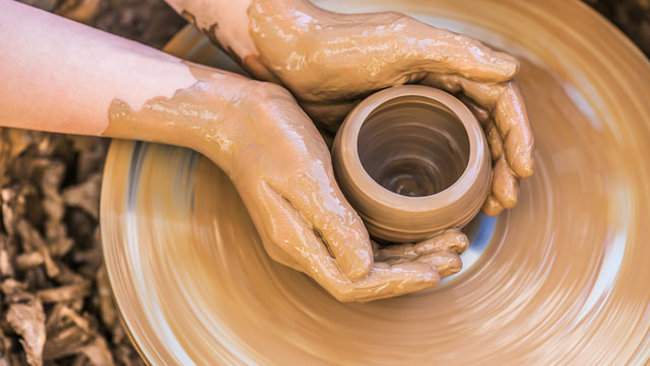 If you liked reading this article, do go ahead and share it. Drop us a comment to tell us about your experience about Wayanad or if you have any queries.