Himachal Pradesh, the abode of snow is a jewel in the crown of India. The beautiful state is home to perennial rivers that meander mesmerisingly through its valleys. The peaks of the Himalayas seem to serenade Himachal in a state of frozen beauty. Himachal Pradesh is a state that seems to be doubly blessed with nature and is home to some of the most beautiful and charming places in India. Three places of the Himachal valley that can be said to form an enchanting trinity are Manali, Kufri, and Dharamshala.
Manali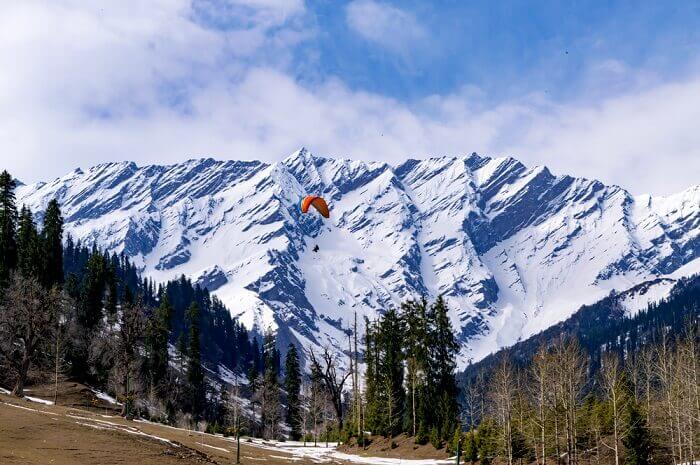 Manali is an exotic place that lies bewitchingly in a valley very near the Kullu valley in the state of Himachal Pradesh. Manali is also referred to as the "valley of the Gods". As per local legend, Manali is named after Manu who is said to have stepped out of the ark after the great flood at this place and begun his work of recreating life after the great deluge.
Manali is also the place where apples were first introduced to India by the British. Even today Apples, plums, and pears provide a means of livelihood to the local populace.
Manali is also the gateway to places like Leh and Spiti. Manali makes for an excellent getaway with a range of sights and experiences that seem to be tailor-made for the family. On the one hand, you have ancient temples that invoke an aura of spiritually while places like Solang are havens for adventure addicts. Skiing, Paragliding, and trekking are activities that are guaranteed to thrill. The Rohtang Pass, Bhrigu Lake, and Hampta Pass are places that will awe you with their natural and mystical beauty.
Kufri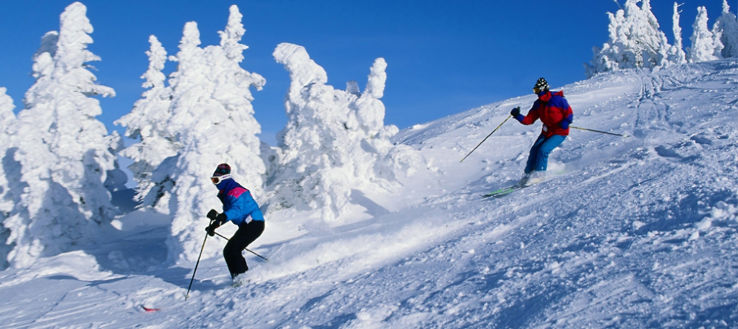 Shimla, the capital of Himachal Pradesh, is a lovely and quaint city with an endearing quality, no wonder it was once the summer capital of India during the British Raj. But today with people descending on it in hordes it may tend to get a bit crowded. An option to get away from the maddening crowds exists about 17 kilometres from Shimla.
Kufri which lies about 17 kilometres away from Shimla is the place to head to if you are looking for some quiet and serene times. Kufri which was once a part of the kingdom of Nepal is today an idyllic summer and winter getaway. Situated at an elevation of about 8,607 feet Kufri's cool climes are irresistible during the summer months. Come winter, the shining white carpet of snow that hugs the region makes for a wonderful sight. Kufri transforms into a white wonderland in winter and is also known as the winter sports capital of Shimla. It is a great place for both avid skiers as well as those who want to try their hand at the sport. So whether you want to ski or frolic in the snow, Kufri is the place to head to in the winter months.
Dharamshala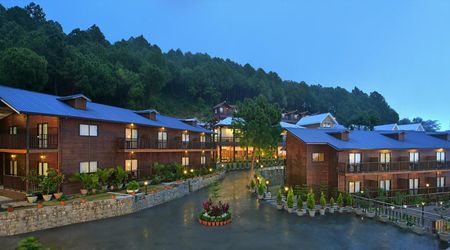 Dharamshala is yet another shining jewel that nestles in the crown of Himachal Pradesh. The atmosphere at Dharamshala is a tantalising and endearing mix of spirituality and nature. A place where religions and cultures of the world seem to seamlessly merge with each other.
Mcleodganj beckons with its aura of spirituality heightened by the presence of the Dalai Lama. Treks take you to pristine regions like Triund as you commune with nature serenaded by red rhododendrons. Deodhar, pine and oak watch silently as you feast your eyes on the sparkling streams and rivulets flowing merrily by. Dharamshala is also a melting pot of cultures. Nothing like striking up a conversation with a monk or someone from across the world over a hot plate of momos with beautiful views in the background.
Truly Himachal Pradesh is trebly blessed by the presence of the beautiful trinity of Manali, Kufri, and Dharamshala. These places are real indulgences for the body, mind, and soul. If you are travelling to Himachal Pradesh and plan to visit all or either of these three enchanting places, Sterling is the place to head to have a holiday tinged with an aura of discovery and difference.
Sterling Dharamshala, Sterling Kufri, and Sterling Manali await your footfalls.