Planning a trip is never easy. There are many factors to take into consideration—which place to go to, what to carry, where to stay, how to travel—these and many more questions beset you as you plan that dream trip. So, how do you go about creating your travel itinerary? Ever considered referring to the zodiac for inspiration? Monisha Dudaney shows you how the sun signs can have a strong influence on where you want to travel, how you travel and what your idea of a vacation is.
Aries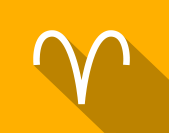 The tarot card for the happy Arian is the Nine of Cups depicting exciting movement ahead. Work related travel will keep you on your toes especially as you are now pushed to deliver on all accounts. Last minute deadlines, pitches and meetings will crowd your schedule and you will be jet-setting between Mumbai and Delhi. Family will need attention and travel to spend time with extended family will keep you busy. Planning a vacation to Bangkok-Philippines is not ruled out and you will find the time to relax and let your hair down. Love life is filled with magical moments and a trip overseas with your mate is planned.
Tip of the month: Keep your ego aside
Most compatible sign: Pisces
Least compatible sign: Virgo
Taurus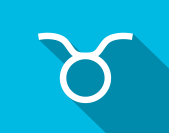 The tarot card for the cheerful Taureans is The Six of Wands depicting significant growth and acceleration. Work wise, you are in the best of spirits as many new opportunities come your way. You are in the mood for fun this October and all the stars and planets align themselves to help you. Travel to spend quality time with your mate will ensure you take quality time out for a holiday. Travel to the hills of Nepal and Himachal Pradesh beckon you. Books, movies and movies help you de-stress from all the deadlines and pressure you have been dealing with.
Tip of the month: You need to be patient with all that comes your way
Most compatible sign: Aquarius
Least compatible sign: Sagittarius

Gemini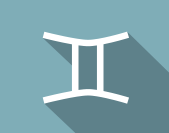 The tarot card for the multi-faceted Gemini's is The World depicting a time of significant growth. Work wise, you are working on your own agenda and making it crystal clear as you ensure that your results are on track and you chase your target and numbers with ease. October brings with it a chart of what looks possible and what agenda is driving you. Some of you may be forced into spiritual travel to Benares and Kashi as family and friends may drag you leaving with no choice. Your constant search for a belonging, a connection between the past and the present and seeking between the past and the future will fuel your travel. The single meet and those in love are happy to strengthen bonds.
Tip of the month: Be careful of food consumed from outside on your travels.
Most compatible sign: Aries
Least compatible sign: Taurus
Cancer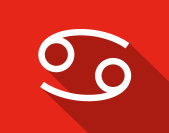 The tarot card for the social Cancerians is The Star showing a time to think. Work wise, you are much in the know of things to keep you busy. Weekend breaks will keep you energised as you prefer short holidays to longer breaks. Heading to places close by will reduce travel time and give your quality time. You will be thoughtful and introspective of all the changes that have happened in the last one year. Lazing around will be your thing to do. Friends and family may be surprised at your choice of a seen-before place but you like the comfort of the known and are happy to explore new facets of the same. Those of you in love plan weddings and celebrations with family.
Tip of the month: Please book your tickets/reservations well in advance
Most compatible sign: Sagittarius
Least compatible sign: Gemini
Leo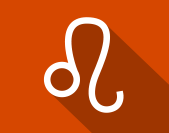 The tarot card for the gregarious Leos is the Strength depicting a time to travel for work. This month is likely to be crowded with travel internationally. Overseas travel to check out business prospects will be high on your agenda. Try and mix work with pleasure and pack in two extra days in your travel schedule. Keep your schedule light and allow yourself the luxury of trying many things. Trips to Switzerland and Copenhagen are on the cards. A break for important festivals of Dusshera and Navratri will mean meeting many people and extended family. The single discover much joy in their status quo and take great pleasure in partying with friends.
Tip of the month: Do all that you can to beat jet lag, especially sleeping on the flight.
Most compatible sign: Cancer
Least compatible sign: Virgo
Virgo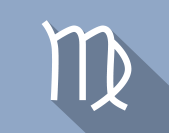 The tarot card for the cherished Virgos is The High Priestess depicting a time of harmony. Family members and elder people join in your plans and a big, long pending overdue trip with them is on the cards. Stay calm and deal with any issues coming your way with positivity. Travel to a family village, or a holiday in Goa/Cochin will refresh you. Ensure you take time out for yourself and get enough rest especially in terms of sleep and relaxation. The single people desire to meet someone and going on dates will have positive results. Those in love, need their own space and find it.
Tip of the month: Travel as light as possible this month
Most compatible sign: Libra
Least compatible sign: Cancer

Libra
The tarot card for the happy Librans is The Wheel of Fortune depicting a time of new exploration. Work wise, you are on the top of your game as you decide to up the ante and do more. Weekend breaks to catch up with friends travelling into town or choosing a golfing weekend/kayaking weekend will keep you all busy. Work may demand much travel due to interesting client seminars and pitches allowing you to think out of the box. You are keen on trying new activities and adventures, as well as new restaurants and bars. You also let other people take on your travel scheduling to avoid being harrowed. Those in relationships keep up with drama and resolve it to their joy.
Tip of the month: Treat yourself to something new and shiny
Most compatible sign: Gemini
Least compatible sign: Leo
Scorpio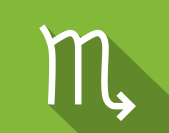 The tarot card for the enthusiastic scorpions is The magician depicting a time of re-evaluating your way of doing things. Travel to keep clarity and get time away from any influence in your life. This helps you attain focus and determination. Some of you head to the mountains of Himachal and the by-lanes of Udaipur and Jaisalmer. The traveller in you likes to explore every nook and cranny of the world. Ensure all your documentation is in order and you manage your time smoothly as some of you may tend to be absent-minded. Health needs attention and the services of a trainer/professional would help your reach your fitness goals. The single folk need to go out and meet different people.
Tip of the month: Take a deep breath and stop chasing.
Most compatible sign: Scorpio
Least compatible sign: Pisces
Sagittarius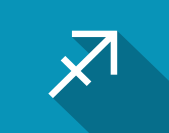 The tarot card for the desirous Sagittarians is The moon as you play with new ideas and strive towards providing good quality of work. You are willing to give into wanderlust as new places call out to you. Picking up travel guides, discussing plans, surfing the Internet for cheap deals and tickets will occupy much of your month and you do much justice to what comes your way. Being generous, you may decide to use this trip to pep up spirits and create joy amongst all. Following your instinct and going by the laws of life, you will achieve exactly what you want and much more. Domestic life is peaceful. The single find love among friends. Health is good as you ensure you are in positive spirits and move ahead with ease.
Tip of the month:Drink a lot of water during the day
Most compatible sign: Virgo
Least compatible sign: Leo
Capricorn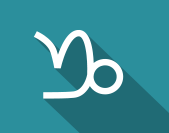 The tarot card for the diligent Capricorn is The devil depicting a time of soul-searching before jumping to conclusions or taking on anything new. Travel will be high on your agenda only simply because you need a change of pace, environment and ease of stress levels. The best way to travel is to resolve matters at work first. Bring in your focus on your agenda, pack your bags and get ready to explore the place of your dreams. Looking for love keeps the single busy. Those in relationships expect more from their partner.
Tip of the month: Ensure your kindness is the key to everything.
Most compatible sign: Capricorn
Least compatible sign: Pisces

Aquarius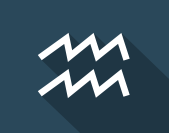 The tarot card for the beautiful Aquarius is The Heirophant; a time to take control over your life. Decisive like you have never been before, you now ensure you are taking the necessary steps to enhance your work and business. Travel keeps you grounded; allowing you to finally bring out issues and deal with what is coming your way. Ensuring your day is not filled with activity as you head back home or just rediscover your own city to rejuvenate yourself. Love is calm after a stormy month as you decide to show the way and define your equations. Health is good as you allow yourself adequate sleep, drink enough water and get proper exercise.
Tip of the month: Allow yourself to reign in your own power
Most compatible sign: Virgo
Least compatible sign: Leo
Pisces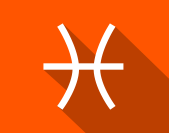 The tarot card for the easy going Pisceans is Temperance depicting a calm and happy attitude with everybody. Lot of travel towards the beginning of the month is indicated, especially with multiple destinations on a single trip is indicated. Ensure you get quality time out for yourself. Especially when travelling to new places, last minute changes are a given and you might find yourself getting lost and enjoying the experience. Go easy on the late nights and partying with friends
Tip of the month: Your sense of strength is your serenity!
Most compatible sign: Gemini
Least compatible sign: Cancer
Predictions by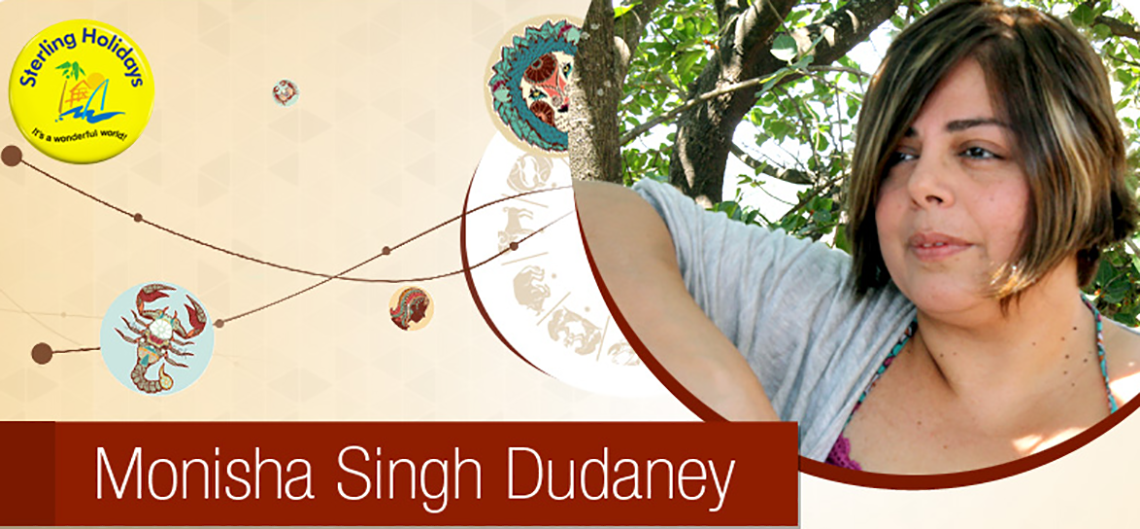 Click here to give the app a spin and know more about your travel personality.
Read Travel Horoscope for the month of  February 2014 : Travel Horoscope – February 2014, by Monisha Singh Dudaney

Read Travel Horoscope for the month of November 2013 : Travel Horoscope – November 2013, by Monisha Singh Dudaney

Read Travel Horoscope for the month of September 2013 : Travel Horoscope – September 2013, by Monisha Singh Dudaney
Read Travel Horoscope for the month of August 2013 : Travel Horoscope – August 2013, by Monisha Singh Dudaney
Read Travel Horoscope for the month of July 2013 : Travel Horoscope – July 2013, by Monisha Singh Dudaney
Read Travel Horoscope for the month of June 2013 : Travel Horoscope – June 2013, by Monisha Singh Dudaney
Read Travel Horoscope for the month of May 2013 : Travel Horoscope – May 2013, by Monisha Singh Dudaney