A family that travels together, stays together!
As apt as that quote sounds, planning a family holiday is not an easy task. Apart from narrowing down on a budget and finalising the dates, the biggest challenge lies in picking a destination for your well-deserved break. Though the hill stations in North India and the hustling cities of South India remain the top preferences for many families, there is nothing as relaxing and appealing as a quaint beach vacation.
Strategically placed bang-in-between the Indian Ocean and Bay of Bengal, the Indian subcontinent has been blessed with few of the most exotic and tranquil beaches. Our 7500-kilometre long coastline has been dotted with spectacular shores which need to be ticked off every families travel bucket list. From the picturesque beaches of Puri and Karwar to the upbeat and sophisticated beaches of Pondicherry and Goa, there are a plethora of options you can choose from!
So this year, put that World Map aside and head out to the pristine beaches of India for the vacation of a lifetime! Read on to know which are the top beaches in India ideal for a memorable family vacation.
Goa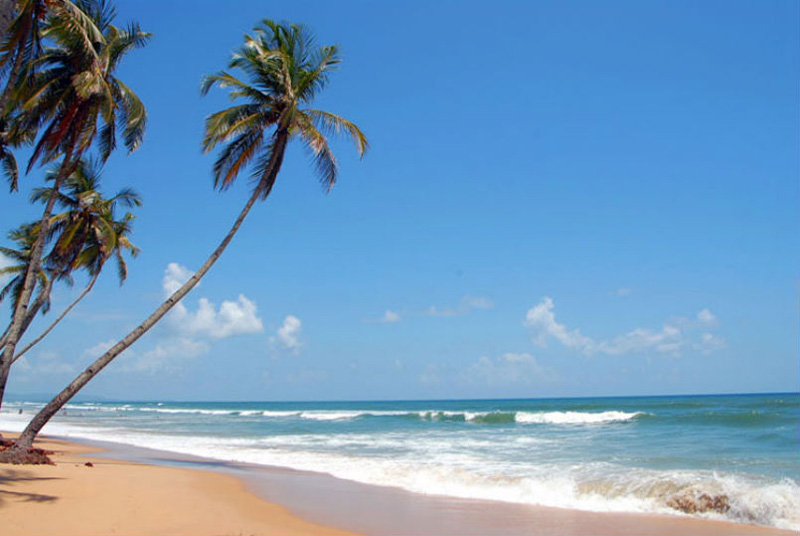 When you think of beaches and water, the first place that comes to our mind is Goa – India's party capital. Goa is known for its oh-so happening nightlife, scrumptious food, 300-year old Portuguese architecture, trendy shopping stalls and, of course, breathtaking beaches. Let's take a look at few of the exotic beaches in Goa.
Baga Beach
The famous Baga Beach is where you need to head out to if you are looking for some hustling beach activity! This magnificent seashore is usually brimful of travellers and tourists buzzing around having a good time. You will also find an ample number of exotic shacks and sea-facing restaurants serving fresh seafood caught live in front of you. Apart from finger-licking food and bonfire parties, Baga Beach is also known for the numerous water sports you and your family can indulge in. Take your pick from kayaking and jet-skiing to banana boat rides and parasailing.
Varca Beach
Varca beach can also be termed as the physical embodiment of tranquillity and blissfulness. If beaches go hand-in-hand with solitude and serenity, then Varca Beach is the destination for you. The silver sands and gushing waters engulf you into a time capsule of peace and silence. This beach is popularly known for its vintage and colourful fishing boats, lined up in vibrant rows, making it a perfect backdrop for picturesque photo shoots. Apart from its quaint ambience, the Varca Beach is also popularly known for exotic dolphin spotting. Sit back and relax on the glistening shore as you find inner peace.
Agonda Beach
Agonda Beach is also known as the cleanest beach in Goa. The clean sands and clear waters are guaranteed to transport you into an entirely different dimension. This beach is perfect for a refreshing morning walk or a rejuvenating swim to clear your body, mind and soul. On a quiet day, you can also spot a few rare sea-creatures like starfishes and hermit crabs in the clear blue waters.
Cavelossim Beach
This popular beach is trademarked by the numerous amount of star hotels and resorts situated right by the glistening sea shore. Due to this, the Cavelossim Beach is often found hustling with enthusiastic tourists and travellers smitten by the wanderlust bug. Nevertheless, it is much more tranquil and quiet when compared to the well-known Baga Beach. It is known for its vibrant black rocks settled in a haphazard manner on the smooth white sands. The picturesque black and white shore offer a striking contrast to the hues of blue in the sea and skies.  
While you are here, stay at the plush Villagio or La Vida Varca if you are headed to South Goa of the magnificent Club Estadia at North Goa for the best family beach vacation.
Karwar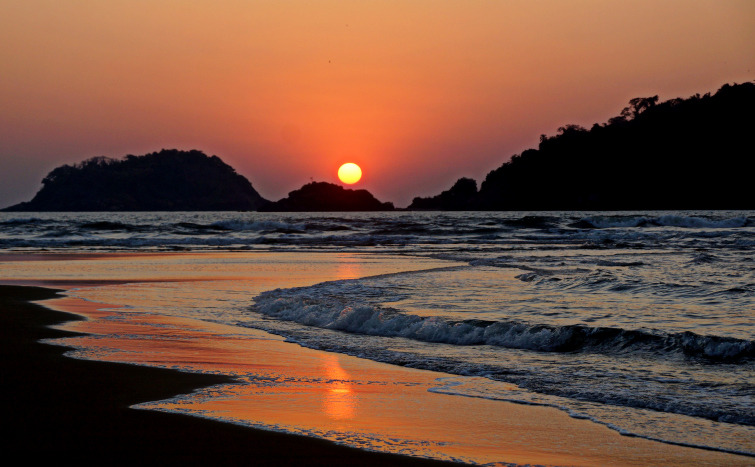 Karwar is one such beach destination which offers you the breathtaking view of clear blue seas surrounded by mesmerising mountains. This locality is known to be a rich habitat for exotic fish and houses the hustling Karwar port enclosed between the protective islands of Anjidiv, Dev gad and Shamshigudda to name a few. Karwar also has an abundance of tranquil beaches to offer for a memorable vacation away from the busy city life.
Karwar Beach
The surreal Karwar Beach is every beach lover's paradise. This beach is situated 100 km from Goa and is your perfect getaway for some peace and quiet. Karwar Beach is dotted with exotic shacks which are well-known for their scrumptious seafood cuisine. You can also indulge in some adrenaline-pumping water sports and spot a few exotic sea creatures. Apart from its serenity, Karwar Beach is also known as the beach that inspired Sir Rabindranath Tagore to write his first play. Now that's a spot worth visiting, isn't it?
Devbagh Beach
Devbagh Beach is situated in Karwar and is an extension of the happening ambience Goa has to offer. Apart from adventure sports at Karwar, you can also indulge in some fishing and dolphin spotting. However, the USP of Devbagh Beach lies in the breathtaking view it provides of the quintessential Western Ghats. You can enjoy the best of both worlds by opting for a trek in the dense forests of the Western Ghats with an occasional dip in the exotic springs and natural lakes.
Binaga Beach
This spectacular beach is located near the Goa-Karnataka border and is gorgeous in every sense of the word. It houses the monumental St. Anne's Church that is known for its stunning Portuguese architecture and tranquil surroundings. This is beach is also historically known for the strong presence of the Naval base names "Seabird", making it the perfect spot to take a break and get inspired.
Tilmatti Beach
The picturesque Tilmatti Beach is known for its unconventional black sand bordering the gushing white waters making it an ideal romantic getaway in Karwar. The colourful shacks and vibrant fisherman boats offer a postcard-worthy view which is truly breathtaking. You can also spot a wide variety of sea shells by the shore making this beach a must-visit in your travel wishlist.
Complement your trip with a comfortable stay at Emerald Bay and take back memories of a lifetime.
Daman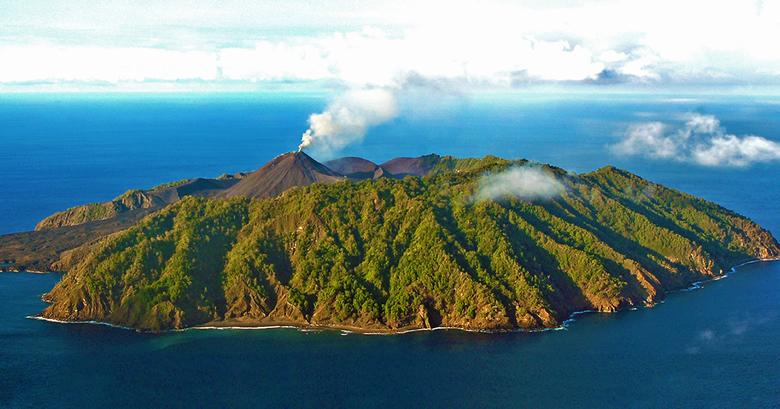 After Goa and Karwar, Daman takes pride in being one of the most-preferred beach destinations by travellers and tourists around the globe. The exquisite union territories of Western India, Daman and Diu, are bordered by Gujarat and the Arabian Sea. The tranquil beaches offered by this coastal destination take you back in time and truly connect you with nature.
Devka Beach
The idyllic Devka Beach is untouched by the commercial world and is a must-visit for all beach lovers. The serene sands and crystal clear waters will encapsulate you and stir your senses. This beach is dotted with scenic tents of adorable stalls selling souvenirs of this contemporary coastline. You can even indulge in some quick snacks and exotic seafood by the water.
Jampore Beach
Jampore Beach is one of the main tourist destinations of Daman. It is known for its black-hued water gushing against the picture perfect sand beds. The lush greenery found by the shore is another USP of the beach making it perfect for a countless number of selfies!
Enjoy Daman to its fullest by staying at the serene Casa Tesoro, located right by the expansive Arabian Sea.
Puri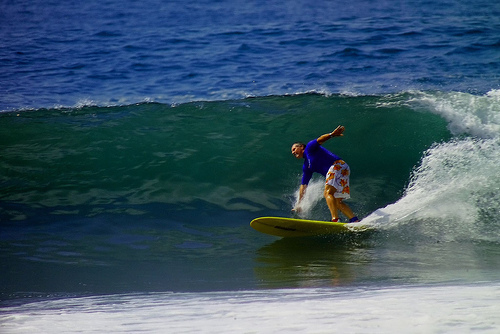 The picturesque coastline of Puri offers some fun-filled destinations that are perfect for an ideal family holiday. Set in the tranquil Puri district of Orissa, these spectacular beaches are known to offer few of the cleanest and most fine shores in the eastern coast of India. Additionally, these beaches are rich in cultural and religious activities making them brimful of vigour and life.
Balighai Beach
Balighai Beach is the most famous beach in Puri and is recognised by the strong presence of the Lord Jagannath Temple situated in the Puri-Konark road. Apart from its hustling religious activities, this beach is also famous for the spotting of exotic Olive Ridley turtles that lay eggs by the coastline. Additionally, during prime season, you can also spot the migration of tropical birds, making it an educational trip for your young ones.
Beleswar Beach
If you are looking for a romantic getaway with your loved one, then Beleswar Beach is your answer. This beautiful beach is known for its picture-perfect sunrises and sunsets and is a popular honeymoon destination. It is located very close to the Shiva Temple making it perfect for newlyweds to indulge in worship as they start a new chapter of their lives together. This beach is also famous for thrilling adventure sports, swimming and sunbathing.
Start your spiritual sojourn in this temple town with a remarkable stay at Golden Sands.
With such exquisite beaches situated in the western and eastern coastline of India, why would anyone step out of the country in search of serenity and tranquillity? Head out to these spectacular beaches for your next family holiday and make memories of a lifetime. Complement your break with a luxurious stay at Sterling Holidays and treat your family and friends with a stylish vacation.