Planning a trip is never easy. There are many factors to take into consideration—which place to go to, what to carry, where to stay, how to travel—these and many more questions beset you as you plan that dream trip. So, how do you go about creating your travel itinerary? Ever considered referring to the zodiac for inspiration? Monisha Dudaney shows you how the sun signs can have a strong influence on where you want to travel, how you travel and what your idea of a vacation is.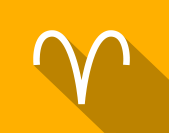 Travel is the highlight of this month as you have decided to pack in all the energy for a busy March. With college and school exams being done with, you are pushing hard to enjoy that holiday planned for the near future. The tarot card is the Nine of Wands and predicts that you learn to switch off as you take your holiday because it will be easy to deal with your daily stress and routine. Take a break from technology, disconnect your phone and switch off your laptop. Work will take a backseat especially as you learn to allow home and family take priority. Itineraries that include Goa or Cochin will be high up on your list. Love is in a happy space!
Tip of the month: Plan everything down to the last detail.
Most compatible with: Cancer
Least compatible with: Capricorn
Taurus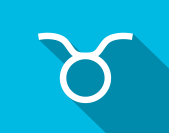 March brings with it mayhem and the madness of deadlines, pressure at work and wrapping up unfinished business. Ensuring that you do everything to stay on top of things may stress you out. The tarot card for you is the Seven of Cups depicting a time of enhanced creativity. Travel will need you to be the master of last minute changes. To catch a breather, a weekend getaway to Lonavala or Shimla is suggested. Sport activities will allow you to let go of burdens and worries. Family, especially children will keep you in great spirits and you spend time with them telling tales under the midnight stars and over barbecue summer meals!
Tip of the month: Ensure you communicate your travel plans adequately especially if working across time zones.
Most compatible with: Aried
Least compatible with: Aquarius
Gemini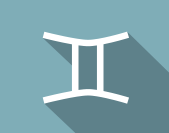 March brings with it many new facets of travel allowing you to change, relax and release the grip of what you have and celebrate rather than hold on to it tight. The energy of meeting people – whether friendly, intimidating, polite or simply curious will help you shift perspective and change a part of your personality with ease. The tarot card is The World depicting new beginnings and new changes allowing you to move creatively across different places and plans. Travel for work will be key and many of you jet set across Mumbai, Delhi, New York and more. Trying something adventurous – a trek, a new cuisine, or something that will make you happy. The single meet many to mingle with.
Tip of the month: Keep emergency numbers handy!
Most compatible with: Capricorn
Least compatible with: Cancer
Cancer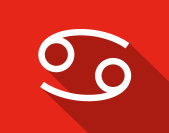 The Ides of March will be upon you and allow its madness not to impact you, especially when it comes to making sudden travel plans. People, places and patterns fascinate you as you are keen to understand what makes them tick and it's this curiosity that you will push harder than ever. The tarot card is 'The Wheel of Fortune' indicating long, winding journeys both inward and outward as much changes and yet much remains the same. And travel this time will be as much about who you travel with, as much as where you travel to allowing you to enjoy much with ease. Pick Manali or Ooty to enjoy the bounty of nature and to nourish yourself.
Tip of the month: Learn to be generous in spirit, with ease.
Most compatible with: Aquarius
Least compatible with: Aries
Leo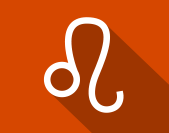 The bigger, the bolder, the brighter – the better it is for you! And that's the true Leo philosophy to travel this March as you decide you want nothing but the best summer holiday. You plan your annual vacation to places you haven't been to before – to sample the new and stirring. The tarot card for you this month is The Fool indicating merriment and a spring in your step. Life for you is all about now being bottled into happy feelings and lovely memories. Pick from Bangkok or Benaras to get lured by colour, creativity and new concepts. Ensure that you have a buffer in your budget, especially if you want to enjoy the luxury of life.
Tip of the month: Click pictures. Capture the moment before it passes!
Most compatible with: Virgo
Least compatible with: Taurus
Virgo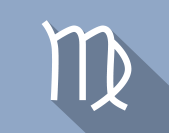 Chance meetings with interesting people will make travel even more exciting for you this month, especially as you decide to see nothing but the best places. Ski holidays or indulging in spa luxury to soothe yourself and get some quality time with your mate will be important. The tarot card for you is 'The Empress' depicting a time for of enjoying the good things in life. Keeping your cool is critical especially since many of you may need to add work in your pleasure trip. A trip to Kerala or Andamans and its backwaters is in the schedule. The single meet many to mingle with. Taking rest and relaxing is important. Stay calm and focused.
Tip of the month: Knowing when to say no is as important as knowing when to say yes!
Most compatible with: Leo
Least compatible with: Libra
Libra
Creative breakthrough comes to you as you travel, and the exposure give you different ways of how to deal with things and people. Keeping up with your exploratory answers results in new joy and creativity. Some of you decide to move to new answers as you are driven to new heights and team work. The tarot card is The Seven of Wands depicting much excitement. Travel is action oriented with fair results as you meet like-minded people and share great ideas. Teachers and counsellors excel, students will need to put in extra effort to study and get desired results. If single, your charms work and you may find yourself enjoying many romantic surprises. Be open to love and harmony.
Tip of the month: Keep your calm and cool while travelling.
Most compatible with: Taurus
Least compatible with: Virgo
Scorpio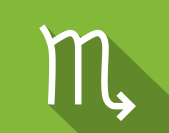 You desire to break through clutter in simple ways and travel is your way of breaking through the routine and monotony especially as the summer temperature rises. The tarot card is The Nine of Wands depicting a time of focus and incredible movement as you are itching to try something new. Weekend getaways maybe more your holiday style this summer as you and your mate take off to small beach towns or lakeside resorts. Some of you plan to take a break and pursue specialised study and entrance exams for the same. If looking for love, make sure you are loving and at peace with the world.
Tip of the month: Learn to be proactive with ease.
Most compatible with: Libra
Least compatible with: Leo
Sagittarius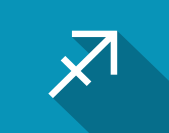 Natural beauty is just what the doctor ordered for you and you decide to make the most of nature with your incredible gift and ability to do something different every day. The tarot card is The Knight of Swords depicting a time of action and movement. At work, you will be blaring all guns which is why it will be imperative to steal time away to meet with family and friends on a regular basis. Travel to hang out, be pampered with good food and get more rest will be the focus in March. Love life is your priority and you do all that it takes to make it work!
Tip of the month: Let go of people and things that are not working for you.
Most compatible with: Scorpio
Least compatible with: Pisces
Capricorn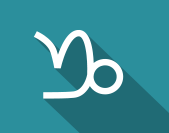 Your idea of getting some time off and enjoying your life is to be in the comfort of your home enjoying the vistas of new places as you read a lot online about cultures, places, people enhancing your own knowledge. The tarot card for is the Star depicting an introspective you. A thinking you is now focusing on yourself to deliver nothing but simply the best at work. Taking regular breaks to rejuvenate will become critical as you meet deadlines, even if means surfing travel sites, planning a trip in the next few months and getting advice from other fellow travellers. Family also demands more time and attention.
Tip of the month: Fun in the sun will energise you.
Most compatible with: Gemini
Least compatible with: Sagittarius
Aquarius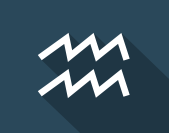 There is no other place you would rather be that by the beach and that's really where you decide to head to allow yourself to focus on what you want from yourself. The tarot card is The Sun depicting your ability to balance, harmoniously energise every part and be able to move on from all in your life that no longer holds true. Work dominates your sphere this March as deadlines and plans loom high and you do your best to wrap up all at one go! You allow silence and space to work its magic and get busy in the chores of a daily life, doing excellently as time goes by. Heading to Hyderabad or Calcutta to meet with friends and family is exciting. Meditation will help centre your energies, keep you grounded and happy. When it comes to health, avoid preservatives, stick to raw salads, fruit and water.
Tip of the month: Take rest at regular intervals.
Most compatible with: Pisces
Least compatible with: Scorpio
Pisces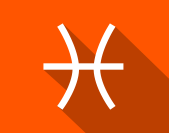 A home away from home is indicated for many of you as travel for work becomes imperative and necessary. Keeping up to your plans is necessary as you make the most of the travel for work and add pleasure to it. The tarot card is the Five of Pentacles depicting hard work, with a mix of pleasure. Your work takes you to Korea and Hong Kong and adding a trip to the casinos of Macau, or feeding your retail
therapy drive allows you to feel relaxed. Food, partying and fun comes your way allowing you the much needed break. A fruitful phase in your career where most things go your way, but it is vital to remain humble, happy and grateful for all that is coming your way.
Tip of the month: Learn to be patient.
Most compatible with: Sagittarius
Least compatible with: Gemini
Predictions by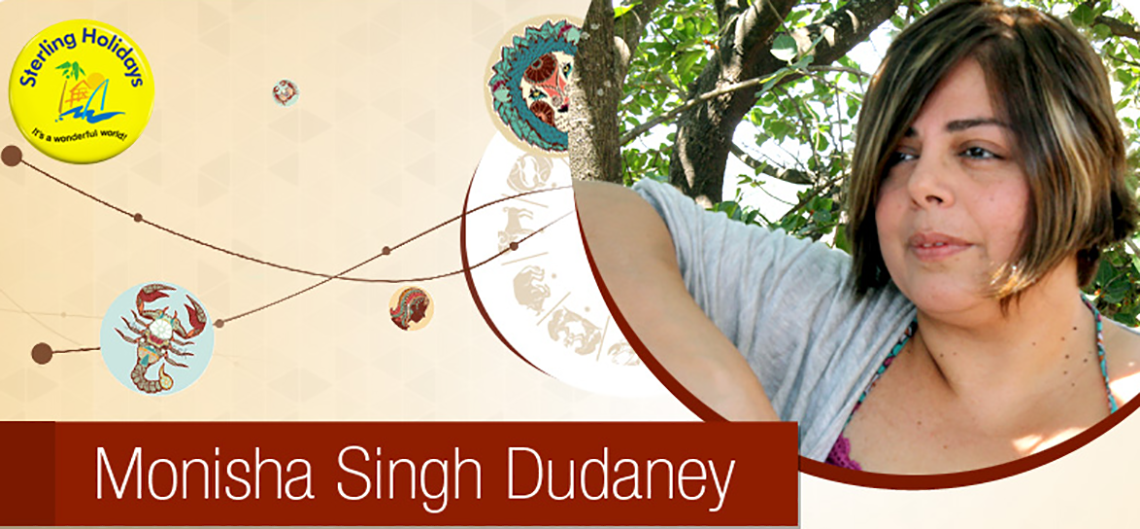 Click here  to give the app a spin and know more about your travel personality.
Read Travel Horoscope for the month of  February 2014 : Travel Horoscope – February 2014, by Monisha Singh Dudaney
Read Travel Horoscope for the month of  November 2013 : Travel Horoscope – November 2013, by Monisha Singh Dudaney
Read Travel Horoscope for the month of  October 2013 : Travel Horoscope – October 2013, by Monisha Singh Dudaney
Read Travel Horoscope for the month of  September 2013 : Travel Horoscope – September 2013, by Monisha Singh Dudaney
Read Travel Horoscope for the month of  August 2013 : Travel Horoscope – August 2013, by Monisha Singh Dudaney
Read Travel Horoscope for the month of  July 2013 : Travel Horoscope – July 2013, by Monisha Singh Dudaney
Read Travel Horoscope for the month of  June 2013 : Travel Horoscope – June 2013, by Monisha Singh Dudaney
Read Travel Horoscope for the month of  May 2013 : Travel Horoscope – May 2013, by Monisha Singh Dudaney