Planning a trip is never easy. There are many factors to take into consideration—which place to go to, what to carry, where to stay, how to travel—these and many more questions beset you as you plan that dream trip. So, how do you go about creating your travel itinerary? Ever considered referring to the zodiac for inspiration? Monisha Dudaney shows you how the sun signs can have a strong influence on where you want to travel, how you travel and what your idea of a vacation is.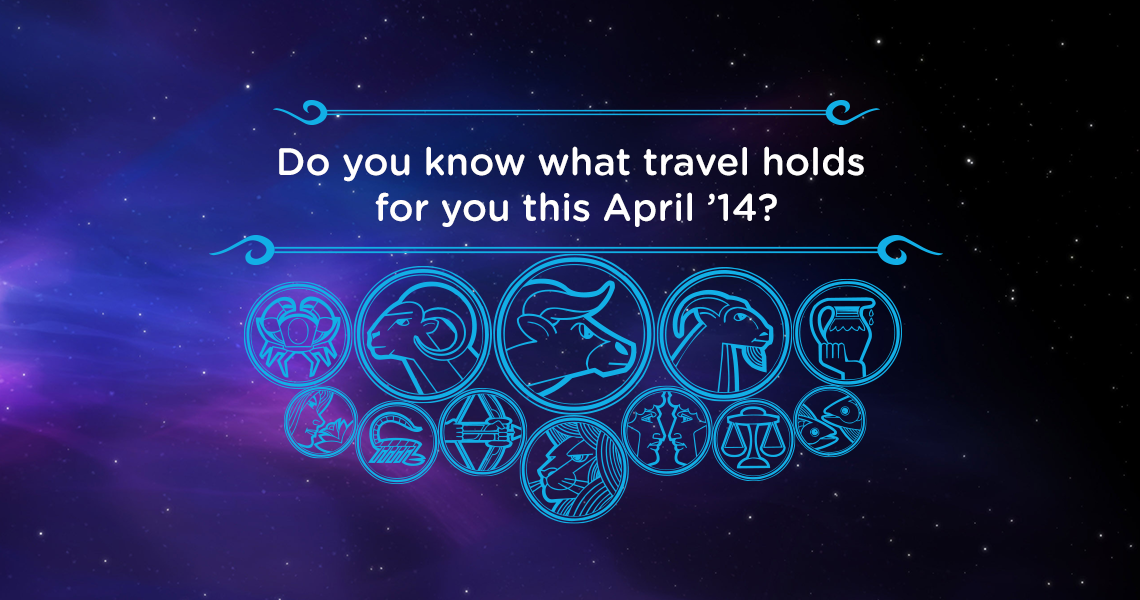 Aries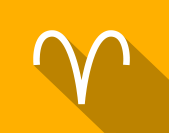 Summer time brings with it holidays and there's nothing that an Arian likes much more than to pack their bags and head on a road trip. The tarot card is the 'Six of Cups' and predicts that you may head to the mountains. Being a fire sign you are also into flaming hot deals and will look in all directions to ensure that you get plenty of bang for your buck! Life for you now is all about finding yourself and you manage to get more than your share of rest and rejuvenation as you head to the serene spas of Thailand or the lush backwaters of Kerala. Love for the single is all about meeting new people. Money comes in allowing you to splurge with much ease!
Tip of the month: Be careful with cash transactions.
Most compatible with: Aquarius
Least compatible with: Cancer
Taurus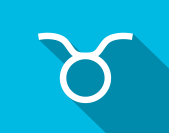 As a traveller, you always want more luxury, and as your sign rules money, big business and shopping, you enjoy a holiday even more when you can pick up a bargain. The tarot card is 'The Lovers' indicating a time of peace and harmony. The movements of planets finally allow you to bring back your focus on yourself. Keeping it simple is extremely critical for you as you learn to focus on just one plan. Learning to understand what makes you tick is wise. Travel will be imperative and interesting as you the hot sands of Dubai or the colours of Morocco lure you into their arms. Love is all about intense connections with your mate as you plan quality time.
Tip of the month: Keep your knowing self humble will be needed.
Most compatible with: Gemini
Least compatible with: Capricorn
Gemini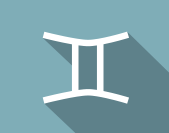 You live to travel, and travelling—both in your mind and in the physical space—is completely your plan. Planning, jotting and pushing yourself to create excitement in your life is now critical and you manage to plan rest and rejuvenation in luxury. The tarot card is 'The World' depicting that you will enjoy the good life. Travel will be profitable as you head to Nagpur and Pondicherry. For the single Gemini, it does seem as though a little adventure or two is on the way. Mates are reminding you of how fast you're growing and how much has changed over the past few months. Finances need expert advice and you will find yourself benefitting from the same.
Tip of the month: Your generosity will take you places.
Most compatible with: Capricorn
Least compatible with: Cancer
Cancer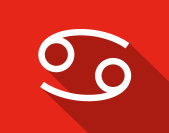 Being happy and laidback is your point of view when it comes to travel. Your idea is exploration and excitement and you crave the sun, sea and stars this April. The tarot card is 'The Wheel of Fortune' depicting a whole turn towards a new start and energetic movement. Money will be good especially from sporadic sources. Travel for work matters, documentations and sign ups takes you to Hyderabad and Shillong and will be hectic and time consuming. Love is a happy place as your mate is approachable and talking about your day strengthens bonds and allows for positive communication. Those in committed relationships find their partners to be calm and composed allowing for love to grow.
Tip of the month: Happiness is your good space.
Most compatible with: Aquarius
Least compatible with: Aries
Leo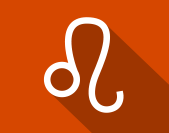 Happiness is your agenda and you are willing to take the long road to get it. Packing your bags, making impromptu plans is the highlight of your agenda. The tarot card is the 'Sun' depicting a time to stay in the sun and being able to stick with your decisions. Be direct—it's your usual style and you're good at it. Travel gives you more perspective and widens your horizons. Socially, it may be time for you to get out and show up at events coming your way. Don't decline it, as you never know who you may meet. Singles
are in the flirting game all month, so get out there and practice.
Tip of the month: Be patient with everyone around you.
Most compatible with: Virgo
Least compatible with: Pisces
Virgo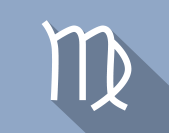 The Virgo traveller is fussy about food, drinks and even insects. So if you are planning to venture into unknown territory, we suggest you keep your checklist ready. The tarot card is "The Nine of Wands" depicting a time of keeping up and being creative with all you do! Sport and fitness is an important focus and keeping this in mind, you are now ready to keep fit and plan a trip to skiing places like Himachal Pradesh or the Alps. Work could take you to the UK and US. Finances may go out of hand, but all's well that ends well and you hit a jackpot soon with your strategies. If employed, responsibilities increase and you do a great job winning hearts along the way. Someone at work shows romantic interest. Follow your heart.
Tip of the month: Smile! It works.
Most compatible with: Leo
Least compatible with: Libra
Libra
Librans like to travel in pairs and you are not feeling any different this month. Romance is high on your agenda and fantastic deals on flights and hostels will liberate the traveller in you. The tarot card is the 'High priestess' depicting a time of fierce focus and enjoyment. At work, assumptions and power games that you may be tempted to play may fall flat and you can be sure that success is on its way once you flow with the universe. Travel to Australia or Spain may be on the cards for exploring new ventures. Expenditures continue to be high and wise saving schemes and professional advice will be a saviour. Some of you invest in real estate or the equity market and will make a quick round of good money. If in love, you think about marriage.
Tip of the month: Ensure your paperwork is in order.
Most compatible with: Scorpio
Least compatible with: Pisces
Scorpio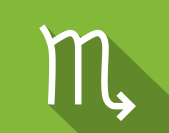 A Scorpio traveler is attracted to holiday destinations with mystery and intrigue. Luxury is also high on your agenda with steamy spas and sensual massages finding a place in your list. The tarot card is 'The chariot' depicting much action and high activity. Meetings and negotiations may mean frequent, short business related travel to London or Paris. Easy pace, friendly people and yummy food is your criteria, and these cities provide that easily. Health needs to be looked after and avoiding sweets and sugar will be the need of the hour. Money-inflow is better, however expenditures may demand a saving scheme. You will spend lavishly on what you desire. If single, you will be wooed. Finding a balance in relationships is important, as romantic hopes are raised beyond reason. Keep expectations from being overinflated to avoid a hard fall when reality calls!
Tip of the month: Last minute changes cannot be avoided.
Most compatible with: Pisces
Least compatible with: Aquarius
Sagittarius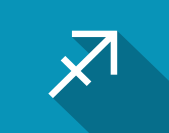 The Sagittarian has wheels on their feet and if you could afford to travel, you would never go back home. This April, you indulge yourself as travel bags are always ready to step in to nature. The tarot card is 'The Fool' depicting a happy, spirited you. At work, re-energise your soul by revisiting your past, redoing any incomplete projects, and reconsidering your overall direction in life. Travel to Dubai or Sweden, as you meet people and travellers from across the world. Keeping yourself up and about is critical. If looking for love, you have a chance meeting with someone dynamic and trusting. Finances stay on an upswing as rewards and recognitions come your way. Love life will be calm and composed as your mate and loved ones are appreciative of your efforts.
Tip of the month: Don't get hassled by minute details.
Most compatible with: Scorpio
Least compatible with: Pisces
Capricorn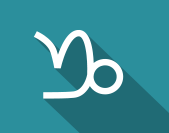 Cautious, patient and detailed defines you. You hate last minute holiday plans and most likely will plan any trip many months in advance. So this April, you already have your schedule planned. The tarot card is 'The Devil' indicating ends and many new beginnings. At work, you silently win the admiration of supportive team members who go out of their way to build your brand or project. Suggestions and advice from others may prove fruitful. However, make sure to weigh the pros and cons and follow your heart. If in the software industry, a project may take you overseas to New Jersey or Boston and give you the liberty to explore your ideas. Maxing work with a visit to the museums or history will completely energise you. If single, be more adventurous and surprises await you.
Tip of the month: Budget wisely.
Most compatible with: Sagittarius
Least compatible with: Gemini
Aquarius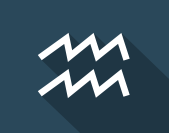 As a traveler, an Aquarian loves nothing better than to travel alone and you are perfectly happy to do so this month. You may travel in a group and yet find quiet solo time. The tarot card is the 'Seven of Cups' depicting a great time. A vacation in Sri Lanka or Jakarta in guest homes or couch-surfing allows you to experiment and explore your wild side. At work, communication is necessary and you decide to be more direct as you desire a better rounded method of dealing with the real issues. Money inflow is good, and payments materialise and you put funds to good use. If unmarried, you make future plans with your mate, and family time is about fun and frolic.
Tip of the month: Do not take on more than you can handle!
Most compatible with: Pisces
Least compatible with: Scorpio
Pisces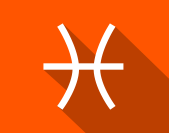 Water is your solace and the beach beckons to you this April. The isles of Maldives or the unchartered beaches of the Bahamas woo you and you succumb to its advances. The tarot card for the loveable Pisceans is 'The Lovers' depicting gain in every way. At work, all you touch will turn to gold as you try new innovations. Keeping you company are your colleagues and team who back your plans. Work will keep you on your toes, as travel to the backwaters of Kochi and the madness of Indore is indicated. Travel time will be stolen from your busy work schedule as you will need time by yourself. Family will also demand attention as you head to your native place to enjoy and soak in some peace!
Tip of the month: Keep a watch on your temper.
Most compatible with: Sagittarius
Least compatible with: Gemini
Predictions by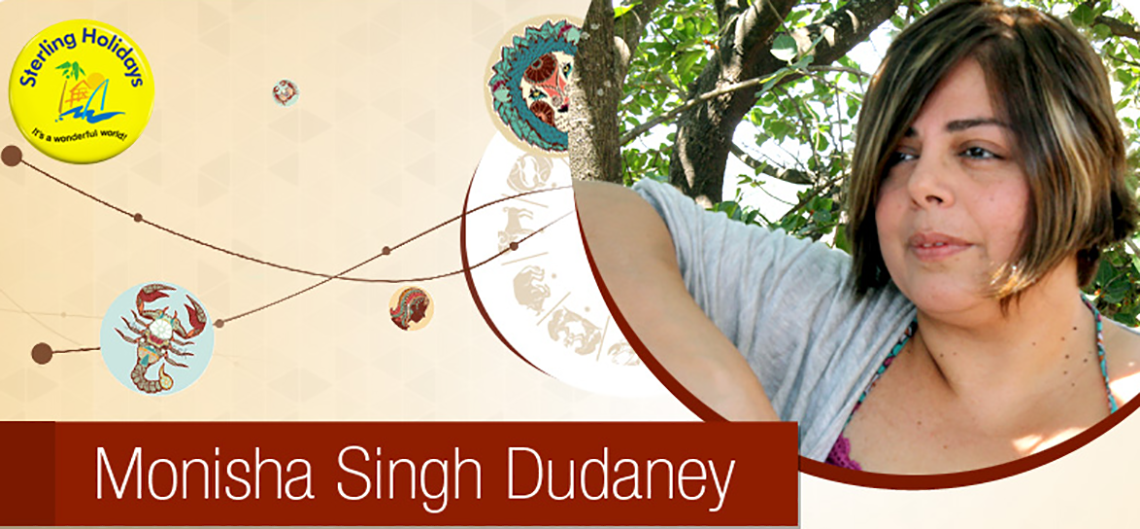 Click here  to give the app a spin and know more about your travel personality.
Read Travel Horoscope for the month of  March 2014 : Travel Horoscope – March 2014, by Monisha Singh Dudaney
Read Travel Horoscope for the month of  February 2014 : Travel Horoscope – February 2014, by Monisha Singh Dudaney
Read Travel Horoscope for the month of  November 2013 : Travel Horoscope – November 2013, by Monisha Singh Dudaney
Read Travel Horoscope for the month of  October 2013 : Travel Horoscope – October 2013, by Monisha Singh Dudaney
Read Travel Horoscope for the month of  September 2013 : Travel Horoscope – September 2013, by Monisha Singh Dudaney
Read Travel Horoscope for the month of  August 2013 : Travel Horoscope – August 2013, by Monisha Singh Dudaney
Read Travel Horoscope for the month of  July 2013 : Travel Horoscope – July 2013, by Monisha Singh Dudaney
Read Travel Horoscope for the month of  June 2013 : Travel Horoscope – June 2013, by Monisha Singh Dudaney
Read Travel Horoscope for the month of  May 2013 : Travel Horoscope – May 2013, by Monisha Singh Dudaney