Planning a trip is never easy. There are many factors to take into consideration—which place to go to, what to carry, where to stay, how to travel—these and many more questions beset you as you plan that dream trip. So, how do you go about creating your travel itinerary? Ever considered referring to the zodiac for inspiration? Monisha Dudaney shows you how the sun signs can have a strong influence on where you want to travel, how you travel and what your idea of a vacation is.
Aries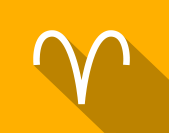 The tarot card for the Aries is the Seven of Cups depicting a time of positive affirmation in your life. Travel wise, sherbet-coloured sunsets and swinging hammocks will soothe your frayed nerves. Doing nothing is an art and for the usually hyper and active Arian, this month will be about chilling! Work wise, you are in a good zone as you decide to up your productivity meter doing the best you can to ensure your holiday comes through. The single meet many especially on their travels to Goa and Greece. Love maybe tricky, but nothing you can't handle.
Tip of the month: Be careful with your travel paperwork
Most compatible with: Cancer
Least compatible with: Taurus
Taurus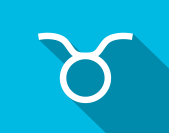 The tarot card for the Taurus is the Five of Cups depicting victory in motion. Travel is your energy boost and this month is no different as you shift between various cities striking deals, using your influence and making the most of the busy summer. Rubbing shoulders with the stars at the Cannes or enjoying life as the Formula One cars descend in Monaco, will be high on your agenda. Career graph will shoot up especially as you meet many who join in your dream goal and agenda. Those looking to travel for a cause—helping or volunteering—will meet someone special. Love life revs up for those in relationships as you find quality time together. Enjoy!
Tip of the month: Learn to be patient
Most compatible with: Aquarius
Least compatible with: Scorpio
Gemini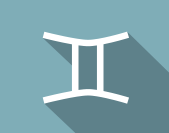 The tarot card for the Gemini is the Seven of Swords depicting a time of balance. No matter what sort of a traveller you are, this month you will go all out to indulge your senses! Outdoor sports, adventure treks, theme park rides, parasailing—nothing will be too much or too little for your taste buds. The valleys of Rishikesh or the adventure parks of USA will bring out the explorer in you. Professional commitments will demand more than its fair share of late night meetings, long con calls and working across teams and you do well to make it all work for you. Love is a consistent and happy feeling as many you meet help you in your dating spree.
Tip of the month: Don't forget to exercise even while on your travels.
Most compatible with: Taurus
Least compatible with: Aquarius
Cancer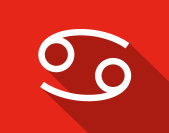 The tarot card for the cancer is the Nine of a Pentacles depicting a time of high productivity. Your curiosity streak will accompany you to vacation spots as travel takes you to seek out places you have never been to before like the Andamans or the Bahamas. Finding your passion on trips will be interesting and overwhelming as you meet people you get along with at unexpected places. Opportunities to find alternate careers while on the road will come your way and you consider taking them on. Professionally, you are on top of your game and you end the month on a happy note with what you have accomplished. Those in love strengthen their bonds.
Tip of the month: Being generous in action and spirit comes easy to you this month.
Most compatible with: Scorpio
Least compatible with: Virgo
Leo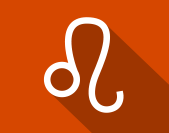 The tarot card for the vociferous Leo is the Chariot depicting a time to do the right thing. Allowing open ended
journeys to let the life overwhelm you is wise and it is best to simply enjoy the journey. Enjoying local flavours and cuisine will make you happy and allow you to alter your own sense of perspective! Business travel will take you to China, Middle East and Bangalore, Chennai and you will find yourself mixing business and pleasure. Work finally takes off in the way you would like it to and you bring yourself to close big deals. Looking for love? Well, it will find you.
Tip of the month: Make the most of your plans.
Most compatible with: Pisces
Least compatible with: Cancer
Virgo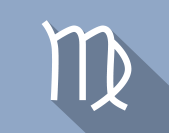 The tarot card for the busy Virgo is the Star depicting time to make the most of your travel time. Pushing yourself to travel light will be tough, but budget travel with a backpack, hostel stays and taking in new sights and sounds are on the cards. Travel to Puducherry or the cities of Prague and Vienna are on your list. Vacation time maybe tough to manage as a lot of impending work may create last minute changes. Especially those in media and advertising will need to ensure all loose ends are tied up! Those in love travel with ease. If in a relationship, keep calm.
Tip of the month: Ensure you carry all your paperwork on you all the time.
Most compatible with: Sagittarius
Least compatible with: Pisces
Libra
The tarot card for the smart Libran is the High Priestess depicting a time to be street savvy! Both at work and in play, you will need to keep your cool and demand the best out of yourself too. Heading to cooler climes to stave off the summer heat will be high on your agenda and you do what you all you can to enjoy indoor games with kids, camping in the outdoors and beautiful summer evenings. Travel to
your family home to spend time with parents and extended family will be enjoyable. The single make merry with all the new and interesting people they meet. Love makes you happy.
Tip of the month: Get your paperwork in order.
Most compatible with: Gemini
Least compatible with: Aries
Scorpio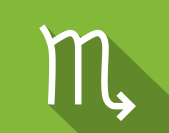 The tarot card is the Lovers depicting a time of patience and persistence. Personal and professional play gets interesting and exciting as you decide to balance the two marvelously. Travel in its various formats will excite you—be it a weekend getaway, a fortnight of travel or simply a mid-week cruise. Many of you enjoy your time especially as you are now driven to make it work. Travelling solo may also bring out a hidden side of you and you enjoy it as you head to the quaint side of Tuscany or simply scour the busy bazaars of Mumbai. People are drawn to you and your inquisitive nature and this summer will see a long list of suitors.
Tip of the month: Be patient with family.
Most compatible with: Virgo
Least compatible with: Sagittarius
Sagittarius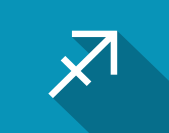 The tarot card for the adventurous Saggi is the World depicting a time to quench your thirst for adventure. There's nothing a Sagittarian likes more than exploring new parts of the world and this summer is not going to be any different as Sagittarians get their backpack and travel bags out. Heading to a yoga retreat in the Himachal or even an easy beach holiday by the swaying palm trees of the Konkan is your idea of fun. Work commitments may get in the way, but make sure you finish it all to avoid confusion.
Tip of the month: Don't get hassled by minute details.
Most compatible with: Leo
Least compatible with: Capricorn
Capricorn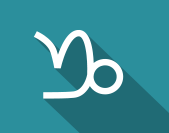 Cautious to the T, Capricorn travellers are the careful holiday planners of the zodiac. Capricorns will find Indonesia and China absolutely fascinating! Your starry yearnings will love the history of Shanghai and the slow and easy pace of Thailand will charm you. Challenging yourself is important and many of you head outside your comfort zone. Keeping track of your own physical fitness is critical and you do all you can to ensure this works. Meeting deadlines as you plan your holiday is wise as friends and family are keen to get all your attention. The single have fun!
Tip of the month: Budget wisely.
Most compatible with: Sagittarius
Least compatible with: Gemini
Aquarius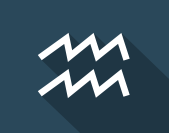 It is important for you to take a holiday in your mind first and that perhaps sets the tone for how Aquarians will plan their time out. Positive in many ways, the tarot card for you is the Wheel of Fortune indicating new changes coming your way. You plan your holiday to relax and do nothing. Sinking into the luxurious hotel beds or enjoying some time with nature will calm you. Many of you are now headed to the cool locations of Ooty or Europe. Love strengthens as your mate spends quality time with you.
Tip of the month: Be meticulous in your ways
Most compatible with: Libra
Least compatible with: Leo
Pisces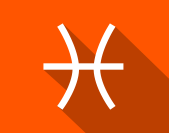 Nothing tickles a Piscean more than his ability to share travel experiences and this month will be quite the highlight of the same for the Piscean whose tarot card is the Ace of Cups indicating harmony and happiness. Trying new places comes easy to the Piscean who is always planning and plotting a holiday. This month, heading to the Sydney Harbour ,or the windy city of Chicago, or enjoy the beautiful banks of Kashi will be on your agenda and you will enjoy it immensely. You have the ability to leave work behind and enjoy your holiday for what it is. This month you will be in your element. Meeting people who understand you is on the cards.
Tip of the month: Be kind in your words.
Most compatible with: Capricorn
Least compatible with: Libra
Predictions by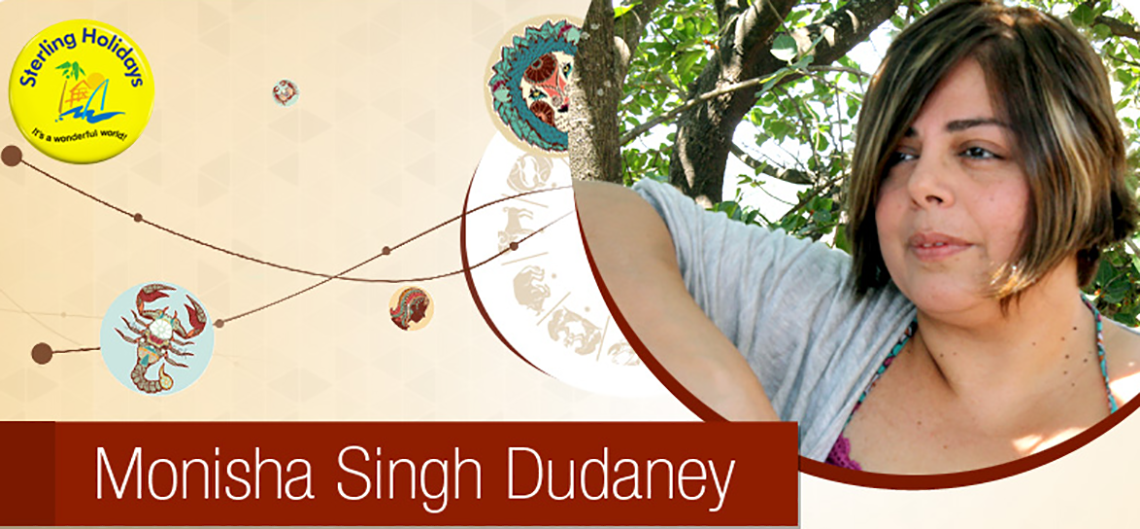 Click here  to give the app a spin and know more about your travel personality.
Read Travel Horoscope for the month of  April 2014 : Travel Horoscope – April 2014, by Monisha Singh Dudaney
Read Travel Horoscope for the month of  March 2014 : Travel Horoscope – March 2014, by Monisha Singh Dudaney
Read Travel Horoscope for the month of  February 2014 : Travel Horoscope – February 2014, by Monisha Singh Dudaney
Read Travel Horoscope for the month of  November 2013 : Travel Horoscope – November 2013, by Monisha Singh Dudaney
Read Travel Horoscope for the month of  October 2013 : Travel Horoscope – October 2013, by Monisha Singh Dudaney
Read Travel Horoscope for the month of  September 2013 : Travel Horoscope – September 2013, by Monisha Singh Dudaney
Read Travel Horoscope for the month of  August 2013 : Travel Horoscope – August 2013, by Monisha Singh Dudaney
Read Travel Horoscope for the month of  July 2013 : Travel Horoscope – July 2013, by Monisha Singh Dudaney
Read Travel Horoscope for the month of  June 2013 : Travel Horoscope – June 2013, by Monisha Singh Dudaney
Read Travel Horoscope for the month of  May 2013 : Travel Horoscope – May 2013, by Monisha Singh Dudaney