Planning a trip is never easy. There are many factors to take into consideration—which place to go to, what to carry, where to stay, how to travel—these and many more questions beset you as you plan that dream trip. So, how do you go about creating your travel itinerary? Ever considered referring to the zodiac for inspiration? Monisha Dudaney shows you how the sun signs can have a strong influence on where you want to travel, how you travel and what your idea of a vacation is.
Aries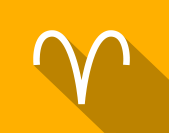 The tarot card is The Chariot spelling a hectic yet energetic and spontaneous time ahead. Travel for business is inevitable, and even though your days are filled with meetings and seminars, you make time to go sightseeing and sample the different local cuisines. This will help you unwind and think better. Those in the media/entertainment industry may spend days looking for a perfect location to enjoy the wilderness and fresh air.
Your networking skills work as you allow your charming nature and persuasive ways to get you the best deals in wheels. Splurge for your mate, surprise candle-lit outings, weekend travel to exotic picnic spots, making the most of perfect understanding and communication
Tip of the month: Think before you speak
Most compatible with: Virgo
Least compatible with: Aquarius
Taurus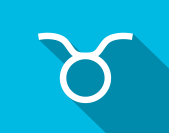 The tarot card is The Emperor and your mood is to explore new lands, new opportunities and your inner knowledge. You would grab any opportunity to backpack in your free time. As you meet up with like-minded people, you enjoy trekking and camping trips with a group of thinkers and your mind opens up to new ideas. You are all about making plans and signing contracts and deals. If single, you are likely to meet someone interesting during your travels and may end up extending your travel plans. Finances are good and you think about renovating and redecorating your space.
Tip of the month: Communicate openly
Most compatible with: Capricorn
Least compatible with: Sagittarius
Gemini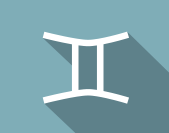 The tarot card is The Sun as success follows you everywhere. Current projects demand national and international travel and your bags are packed with much excitement. A close associate may ask you to visit his homeland for you to take a break. This will be a stress buster as you are likely to enjoy the coastal region, the beach, the pool, yoga and more. Students plan on applying to prestigious universities all over the world as they look for the perfect specialized course of their liking.
Love life is bliss and the temptation to take your loved ones for granted must be curbed
Tip of the month: Follow the wind, enjoy the adventure
Most compatible with: Libra
Least compatible with: Scorpio
Cancer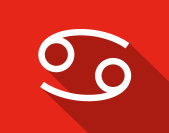 The tarot card is The Six of Wands. Travel is for those interested in natural habitats, parks, botanical gardens or wildlife, you get yourself. Remember to keep your diary and camera ready. Those planning to expand their business operations may travel with their team to check out the market in different cities. Taking out quality time to explore certain hot spots will be an extremely rewarding choice.
Some of you plan to travel to a nearby hill station with relatives to enjoy the monsoons and indulge in delicious food and conversation. Love life is perfect as many of you decide to declare your love and may end up tying the knot. Enjoy the celebrations.
Tip of the month: Follow your instincts.
Most compatible with: Leo
Least compatible with: Virgo
Leo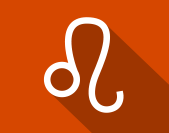 The tarot card is The Tower depicting an end to outdated ways of thinking and old patterns. You will now leap into present plans and new methods.
You decide to enjoy your space and peace, take a short vacation to think and gather your thoughts. A merger or collaboration could come up at work and some of you may have frequent travel plans to different parts of the country. You take time off to take a breather and relax. Those in the field of education may do research in rural areas and the experience brings will bring deep fulfillment. Health is good and you plan evenings with your beloved to work on quality and happiness.
Tip of the month: Honesty is the best policy
Most compatible with: Pisces
Least compatible with: Sagittarius
Virgo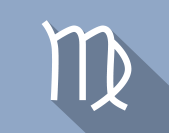 The tarot card is The Wheel of Fortune depicting things slowly get steadily turning your way, you are open to forgiveness hence new experiences as you take the first step.
Travelling to meet people who have been an integral part of your learning and growth brings you good luck and fortune.
Excursions to various lovely properties open up opportunities for you. Students of history may have to go on travels to study ancient art and architecture.
Finances improve and you chase your luxury list with a passion and spend on loved ones. If single, get ready to enjoy attention from the opposite sex.
Tip of the month: Be a good listener
Most compatible with: Aries
Least compatible with: Scorpio
Libra
The tarot card is The Moon depicting a time when you begin to think differently and dramatically about your career. Ready to leave your safety net, you look for a shift to another state or city. You will experience freedom and happiness.
A break from routine will help you figure out where your soul fits best. Ambiance and environment means everything to you. Those in the field of art may conduct exhibitions and travel for the same. Others could be buried in routine but still make find a way to take long drives up mountains and valleys to rejuvenate their spirit.
Tip of the month: Love life remains your strength and passion
Most compatible with: Scorpio
Least compatible with: Capricorn
Scorpio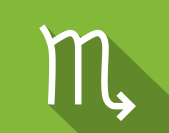 The tarot card is The Three of Cups depicting a constant craving for adventure. You need to take constant breaks to recharge yourself. Your desire to be on a beach is strong and you find quality time amidst work. You carry work with you to intriguing locales and find time to indulge in adventure sports, snorkelling and diving. Water rejuvenates your spirit and results show up in your work. Expenditures are high and planning a budget is advisable as friends and family support you in every way.
Love life is blessed with understanding and great display of affection.
Tip of the month: Forgive and forget
Most compatible with: Aries
Least compatible with: Capricorn
Sagittarius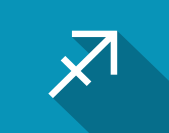 The tarot card is The World depicting an-action packed month—the original globe trotter of the zodiac, you have a constant urge to be active. Travel for upcoming network and seminars takes you to different lands. Work is demanding and may take up your evenings, but allow yourself to unwind under the stars or on a long drive to a nearby hilly location. Litigations settle in your favour and the paperwork load comes to an end. If single you meet people during your travels. You could be introduced to someone eligible.
Tip of the month: Be open and let the universe work its magic.
Most compatible with: Pisces
Least compatible with: Leo
Capricorn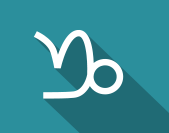 The tarot card is The Devil depicting temptations to fall for. It could be taking a break from important agendas and travel to meet loved ones, celebrate a family event or spend time outside of your city.
Many of you decide to carry projects with you as you travel and have deadlines to meet. Historical places, museums, art, old churches and monuments interest you. Family life is blissful and a new property might be on the cards.
Love life is a mixture of conflict and there is a need to spend quality time with each other.
Tip of the month: Take care of your health
Most compatible with: Aries
Least compatible with: Libran
Aquarius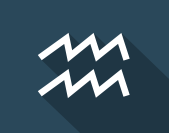 The tarot card is The Two of Wands depicting confusion and strife. But it will work itself out. Catching up with old friends is integral as work pressure piles up and performance is questioned. Soothing words from peers and many interesting people you meet at various junctures make you look into building connections. Gratitude and being kind in your thoughts will take you a long way. Enjoy a yoga camp or foot reflexology whenever possible to feel good and boost self esteem.
Love life is filled with excitement, enjoy every moment with your adventurous mate.
 Tip of the month: Make important connections
Most compatible with: Taurus
Least compatible with: Scorpio
Pisces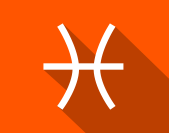 The tarot card is The Lovers depicting the greatest harmony. You could be on your feet and travelling most of the month being the chosen one in your company to represent ideas. You are excellent at relationship building and get invited to cities as your skill set is appreciated and acknowledged .Money is good and investing in property a great idea as you explore different cities for that dream home in a dream location. Students do well and scholarships could take them overseas. Love life is not only blissful but progressive as families are supportive and celebrations are in store. Make the most of the Midas touch you possess.
Tip of the month: Be grateful
Most compatible with: Scorpio
Least compatible with: Capricorn
Predictions by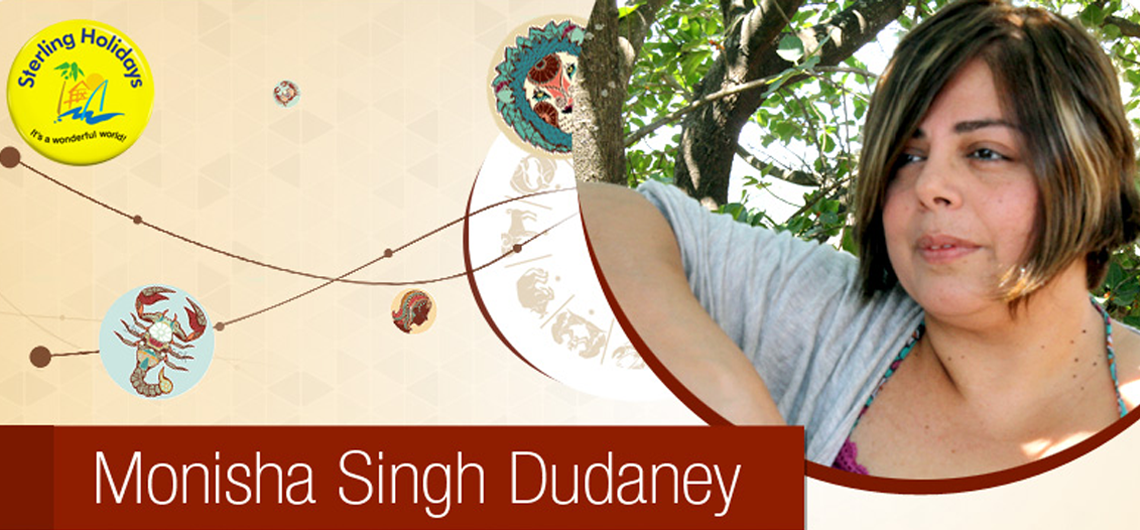 Click here  to give the app a spin and know more about your travel personality.
Read Travel Horoscope for the month of June 2014 : Travel Horoscope – June 2014, by Monisha Singh Dudaney
Read Travel Horoscope for the month of  May 2014 : Travel Horoscope – May 2014, by Monisha Singh Dudaney
Read Travel Horoscope for the month of  April 2014 : Travel Horoscope – April 2014, by Monisha Singh Dudaney
Read Travel Horoscope for the month of  March 2014 : Travel Horoscope – March 2014, by Monisha Singh Dudaney
Read Travel Horoscope for the month of  February 2014 : Travel Horoscope – February 2014, by Monisha Singh Dudaney
Read Travel Horoscope for the month of  November 2013 : Travel Horoscope – November 2013, by Monisha Singh Dudaney
Read Travel Horoscope for the month of  October 2013 : Travel Horoscope – October 2013, by Monisha Singh Dudaney
Read Travel Horoscope for the month of  September 2013 : Travel Horoscope – September 2013, by Monisha Singh Dudaney
Read Travel Horoscope for the month of  August 2013 : Travel Horoscope – August 2013, by Monisha Singh Dudaney
Read Travel Horoscope for the month of  July 2013 : Travel Horoscope – July 2013, by Monisha Singh Dudaney
Read Travel Horoscope for the month of  June 2013 : Travel Horoscope – June 2013, by Monisha Singh Dudaney
Read Travel Horoscope for the month of  May 2013 : Travel Horoscope – May 2013, by Monisha Singh Dudaney