Gondeshwar Temple: An Architectural Marvel
The Gondeshwar Temple, built in the Panchayatana style, is one of the few ancient temples that has retained its original form.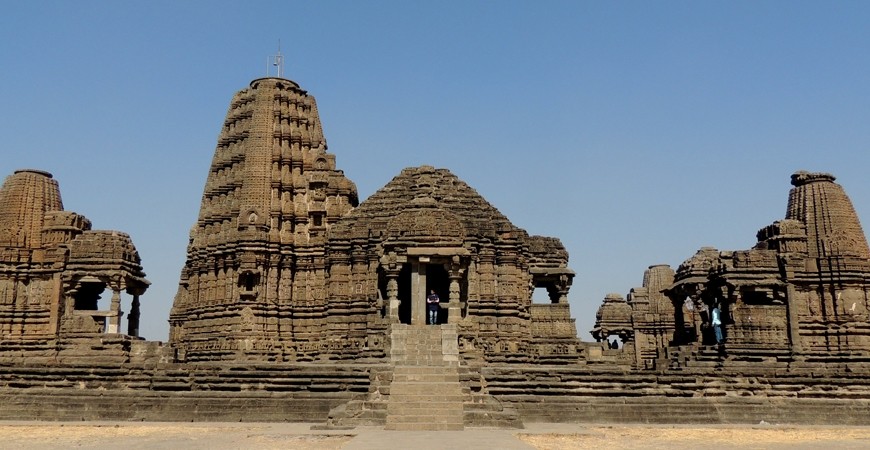 The Gondeshwar Mahadev temple at Sinnar, one of the few ancient temples that has retained its original form, was erected in the 12th century Yadava period, probably during the reign of Govindaraja. The name "Gondeshwar" comes from the word "Govindeshwar".
This is a Panchayatana temple which has a main shrine in the centre and four subsidiary shrines around it. While the main shrine is dedicated to Lord Shiva, the four others are dedicated to Ganesh, Parvati, Vishnu and Surya.
The temple is built with black basalt, in the Bhumija style of architecture, characterised by curvilinear towers or spires. The towering spire at Gondeshwar temple looks like it is reaching for the skies. 
Intricate carvings, etched on the walls and pillars of the temple, both on the inside and outside, are decorated with depictions of Shiva, dikpalakas or the guardians of the directions, and other deities. The outer walls have depictions of scenes from mythology and the Mahabharata.
The Archaeological Society of India (ASI) maintains the temple. The caretaker also doubles up as the guide. Regular pujas are not conducted. However, a priest comes twice a day, to offer prayers.
Good to Know :
Location: 59 km from Sterling Shirdi
Timings: The temple is open from sunrise to sunset.