Bhaja Caves: Experience the Evolution of Buddhist Art
A series of 22 caves, the Bhaja caves document the transition of Buddhist art and showcases a piece of its rich history.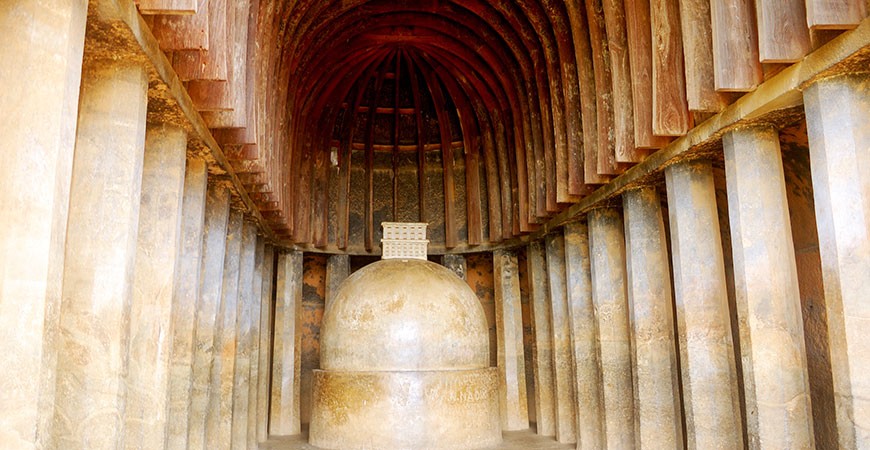 If digging deep into history and archaeology interests you, Lonavala has a lot to offer. Named after the village where they are built, the Bhaja caves in Lonavala stand 400 feet above the village of Bhaja. The 22 Bhaja Caves were built around the 2nd Century BCE and depict the evolution of Buddhist art during that period.
The most prominent cave among the 22 is the Chaitya Griha. It has a vaulted ceiling (shaped like a horseshoe) and wooden architecture. Some of the other caves have pillared verandas and fascinating carvings too.
One of the caves has 14 stupas containing the relics of monks who lived here. On closer look, you can find inscriptions that document the identity of these monks. The names of the donors, who contributed to making the cave art, are inscribed on some walls. These could be the names of grateful merchants who were offered food and shelter by the monks. 
With its wooden architecture, inscriptions, and stupas, the Bhaja Caves is truly a place that leaves you gaping in awe!
Good to Know :
Location: 14 km from Sterling Lonavala.
Timings: 8:00 am to 6:00 pm
Entry Fee: As applicable