Planning a trip is never easy. There are many factors to take into consideration—which place to go to, what to carry, where to stay, how to travel—these and many more questions beset you as you plan that dream trip. So, how do you go about creating your travel itinerary? Ever considered referring to the zodiac for inspiration? Monisha Dudaney shows you how the sun signs can have a strong influence on where you want to travel, how you travel and what your idea of a vacation is.

Aries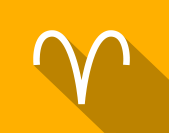 The tarot card is The Star. A number of incomplete meetings and seminars compel you to keep your travel bag packed. Frequent trips to enhance business are on the agenda this month. Some of you may desire a short holiday to catch up on sleep and rejuvenation. Head to a beach resort to calm your nerves and charge your batteries. Waking up to views of the ocean and happy sunrises perk you up and drives you be productive. If awaiting visas to travel internationally in order to expand businesses, take a chance now. Finances are slow but steady, and you learn to manage it all. Those in love spend memorable moments and indulge in great cuisines. You find quality time to bond with each other.
Tip of the month:  Think big
Most compatible with: Sagittarius
Least compatible with: Gemini.
Taurus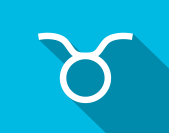 The tarot card is The Six of Wands, as you get ready to embark on trips for work. You are more than ready to give it your best and are excited as you chose your travel team of free -spirited, intelligent and adventurous people as travel mates. Time off from hectic schedules involve sightseeing, camping sites and sports like swimming and bungee jumping. Work and pleasure should be balanced out. You prove to be effective and are likely to hit your revenue targets with great ease. Students fare well academically and getting admission in to desired universities will be easy. If single , you are likely to meet someone intriguing during your travels. Work things step-by-step and enjoy.
Tip of the month: Plan wisely
Most compatible with: Virgo
Least compatible with: Scorpio.
Gemini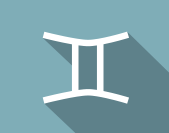 The tarot card is The Empress as success is on your side and you ride high on the wave of popularity and praise. Those of you in media, entertainment and theatre travel extensively to market and build your brand.  Exotic and affluent cities also seem intriguing as you make time to experience the art, culture, cuisine and specialties of each land. Meeting different folk and listening to their ideas brings inspiration to you, and you are ready to implement new ideas and may even bring in new team members or partners. Finances are good and you reinvest in your current. If single, someone you fancy reciprocates and you find yourself planning dates over weekends.
Tip of the month: Plan more success stories
Most compatible with: Aries
Least compatible with: Aquarius
Cancer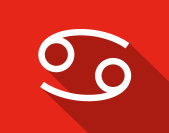 The tarot card is The Moon depicting a challenging and unpredictable time ahead as you could be living out of suitcases due to your schedule. Sales work, deadlines and looking for investors for your business or products will allow for journeys close by and they will prove to be extremely effective. You plan to expand and spread your wings and take your team that you trust along with you. Those of you involved with writing, adventure spots and reporting have a great time as you choose mountain locales and treks in your region. Expenditures are high but money is put in the right places. Love life is beautiful and a marriage might around the corner. Spend quality time with your mate.
Tip of the month: Take a risk.
Most compatible with: Scorpio
Least compatible with: Taurus.
Leo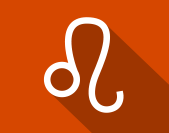 The tarot card is The Devil as you march ahead with all your plans and walk that extra mile for success.
Cause-driven agendas and standing up for your beliefs will mean gathering a crowd. Seminars and public speaking opportunities will come your way. A fair amount of domestic travel is indicated and you are more than eager and enthusiastic to take the leap of faith. Taking time off to take care of your health, weight and joint pain is indicated. Trips to centres for fitness, yoga and meditation can turn out to be positive. Work will gain momentum and many of you feel that seeking advice at this juncture will help you stay focused and motivated. Loans must be repaid to give way to new beginnings. A new start-up is on the charts. Love life shines with opportunity, grab it with a smile.
Tip of the month: Honesty is the best policy
Most compatible with: Libra
Least compatible with: Aries.
Virgo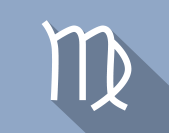 The tarot card is The High Priestess—knowledgeable in your approach, you open the Pandora's box this month, as luck is on your side and you make hay whilst the sun shines. You travel for work as you get proposals and new opportunities. You are in your element to showcase your immense talent. Many of you plan a backpacking trip to enjoy long winding lanes, creeks and mountains. What especially intrigues you are historical spots, natural springs waterfalls. Money inflow is excellent and many of you plan to purchase a new holiday home or an office space. Love life is steady and planning picnics to sanctuary parks and botanical gardens around your city and town works well.
Tip of the month: Use Lady Luck wisely
Most compatible with: Pisces
Least compatible with: Leo.
Libra
The tarot card is The World and that's exactly how you feel about your life, both professionally and personally. Fulfilled and satisfied, you plan to spread the good word and be an inspiration to many. Short work-related journeys are interesting and they keep you informed and happy. Being a good listener makes you popular. Holidays are important as you take a much-needed break from routine and go river rafting and air gliding.  Litigations and pending matters end in your favour and the time to celebrate arrives. You go towards happy times with your loved ones and mate.
Tip of the month: Keep the faith
Most compatible with: Cancer
Least compatible with: Capricorn.
Scorpio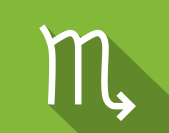 The tarot card is The Three of Pentacles, a master of your trade, you grow in your chosen field of work and yet leave the door open for more. Turning a hobby into a commercial investment is a wise move as you are ready to experiment and venture with your confidence. Loved ones are supportive and team mates urge you to follow your dreams. Take a journey to gather your ideas and implement action. Finances improve and you plan a short journey to one of your favourite locations around the globe with your partner. You are healthy and find a perfect balance between body and mind.
Tip of the month: Forgive and forget
Most compatible with: Aries
Least compatible with: Taurus.
Sagittarius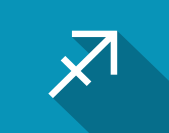 The tarot card is The Chariot depicting high-level meetings and closing numerous deals and contracts. Those in business partnerships get opportunities to hire more interested folk in their team. Travel to spots to meet people, network and expand business is indicated. Some of you may have relatives over from other cities and providing them the local flavour will be an enjoyable process. A specialised course in any field adds to your knowledge and gives you opportunity to break new grounds.
Fame and fortune will come to you and you enjoy the adulation and keep up to the high standards of expectation. Love life is smooth.
Tip of the month: All that glitters is not gold.
Most compatible with: Leo
Least compatible with: Aquarius.
Capricorn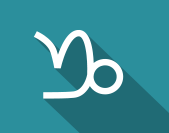 The tarot card is The Tower as you move into an overwhelming phase of your professional life. You will be chosen to represent your company or brand which marks a rise in your career graph. Those dabbling in the manufacture and production of garments and accessories will travel for exhibitions and sales. Results will be encouraging as your talent is recognised. Money comes in and new avenues open up for you. New people who walk in make a huge difference in your life. If single, you are introduced to someone and an instant friendship leads to admiration and love. Enjoy every moment of bliss.
Tip of the month: Enjoy the Midas touch
Most compatible with: Virgo
Least compatible with: Libra.
Aquarius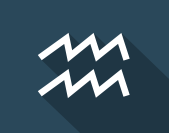 The tarot card is The Three of Wands as you work hard and expect great results from it. Short journeys to push business interests and meet seniors for plans and approvals are indicated.
Having done a great job, more responsibilities are bestowed on you and you enjoy the additional work as it allows you fame and puts you the limelight.Those of you looking for new jobs may need to travel to meet people who are looking for talent. It's important to take time out to visit places and hill stations with friends to shrug off the stress. Love life is away topsy-turvy, but nothing you can't fix with your steadfast charm.
Tip of the month: Aim high
Most compatible with: Gemini
Least compatible with: Sagittarius.
Pisces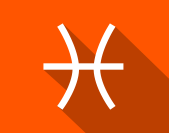 The tarot card is The Fool depicting a new founded sense of being, as you start to accomplish your goals. Pressure increases especially for those in sales and marketing as you may need to travel far and wide to push your business. It's best to be fair and include your family in plans. This will be good for your mind and soul. A home away from home, a transfer sees you moving cities. You dream about the new heights waiting to be scaled.
Property matters settle in your favour— some win long standing cases and celebrate success. Love life is complicated, but weekend trips bring you closer to your mate and bring back the happiness.
Tip of the month: Go with the flow
Most compatible with: Scorpio
Least compatible with:  Leo.
Predictions by
Click here  to give the app a spin and know more about your travel personality.
Read Travel Horoscope for the month of July 2014 : Travel Horoscope – July 2014, by Monisha Singh Dudaney
Read Travel Horoscope for the month of June 2014 : Travel Horoscope – June 2014, by Monisha Singh Dudaney
Read Travel Horoscope for the month of  May 2014 : Travel Horoscope – May 2014, by Monisha Singh Dudaney
Read Travel Horoscope for the month of  April 2014 : Travel Horoscope – April 2014, by Monisha Singh Dudaney
Read Travel Horoscope for the month of  March 2014 : Travel Horoscope – March 2014, by Monisha Singh Dudaney
Read Travel Horoscope for the month of  February 2014 : Travel Horoscope – February 2014, by Monisha Singh Dudaney
Read Travel Horoscope for the month of  November 2013 : Travel Horoscope – November 2013, by Monisha Singh Dudaney
Read Travel Horoscope for the month of  October 2013 : Travel Horoscope – October 2013, by Monisha Singh Dudaney
Read Travel Horoscope for the month of  September 2013 : Travel Horoscope – September 2013, by Monisha Singh Dudaney
Read Travel Horoscope for the month of  August 2013 : Travel Horoscope – August 2013, by Monisha Singh Dudaney
Read Travel Horoscope for the month of  July 2013 : Travel Horoscope – July 2013, by Monisha Singh Dudaney
Read Travel Horoscope for the month of  June 2013 : Travel Horoscope – June 2013, by Monisha Singh Dudaney
Read Travel Horoscope for the month of  May 2013 : Travel Horoscope – May 2013, by Monisha Singh Dudaney