Runi-Jhuni Walking Trail: Tread with care
Get up close and personal with the jungle. Enjoy the sights and sounds of the forest at your own pace.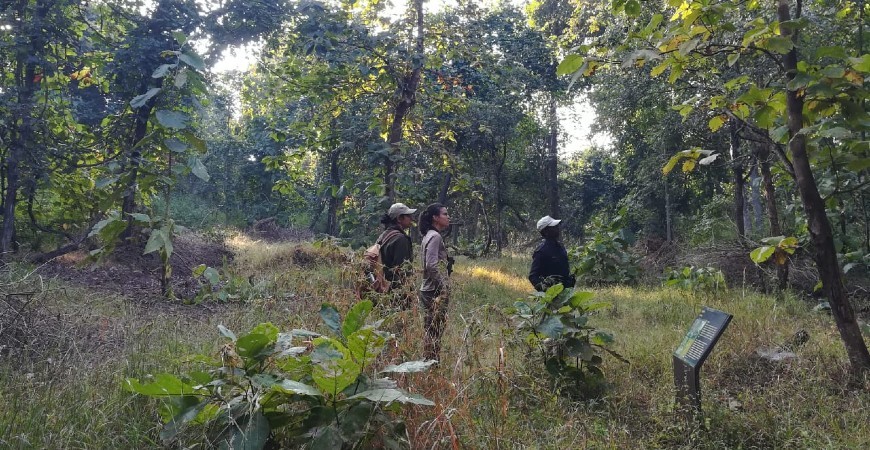 A nature trail inside the Pench National Park, starting at the Karmajhiri gate, the Runi Jhuni walking track offers visitors an ideal opportunity to observe environment and wildlife up close. This walking circuit ensures a deep awareness of nature and the varied flora and wildlife when accompanied by our knowledgeable naturalist.
Good to Know: This is a 3 to 4 kilometre walk and can take 1 to 2 hours. Wear comfortable shoes and carry drinking water.
Good to Know:
Location: 17 kms from Sterling Padam Pench
Timing: Morning session: 07:00 to 09:00 AM; Evening session: 04:00 to 06:00 PM
Cost: Rs. 3,000 per head for 2 pax, including taxes, transportation and guide charges.