Bicycle Rides: Visit the haat
Enjoy me-time or we-time as you take in the life in the surrounding villages. Life is a bicycle ride!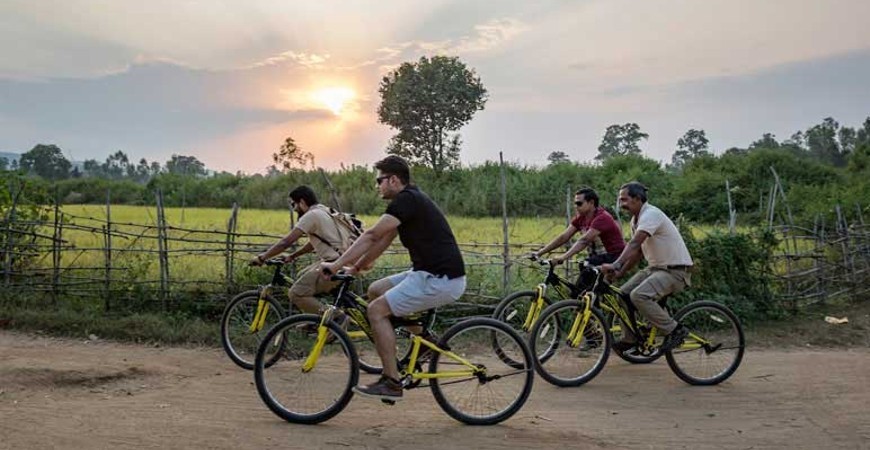 Enjoy a leisurely bicycle ride to the weekly haats (bazaars) in the nearby villages (Jamuntola, Turiya). Visit these villages if you enjoy crafts and would like to bring back some locally made items with you. They have organic fields that provide the local farmers' market with fresh produce. You can take home a wide variety of Indian spices if you enjoy cooking. Or enjoy a leisurely ride to Kohka Lake nearby for a good dose of the scenery.
Good to Know:
The resort has tandem cycles and regular bicycles. In-resort guests can use them free of cost.