Pench National Park: Enter Mowgli's world
Along with Sher Khan (tiger), get ready to also spot Bagheera (black panther) and a variety of wildlife as well as a variety of migratory birds.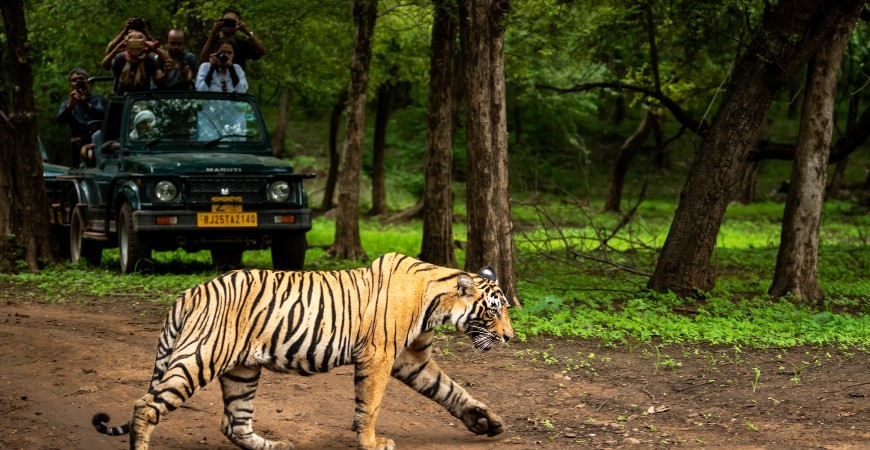 Pench Tiger Reserve, a vast expanse in Madhya Pradesh, is home to migratory birds like the Malabar pied hornbill, Indian pitta, and osprey as well as a rich population of chital, leopard, sambhar, gaur (Indian bison), chousingha, chinkara, barking deer, small Indian civet, and porcupine. The primary draws of the Pench Tiger Reserves are a village tour, a jungle walk, a jungle safari, a night safari, hiking, and animal viewing from the machaan. At Sita Ghat or Raiyakassa, you can witness rare vultures searching for food and water, while at Piyorthadi, you can spot elusive leopards.
The excitement you experienced when watching Mowgli fight Sher Khan will return as you observe tigers, birds, and a variety of other animals strolling through the woods on a day or night jungle safari or when you visit the Kariya Summit hill (also known as Kalia hill) at Pench Tiger Reserve.
Good to Know :

There are several entries to the reserve forest and safaris are organized in the morning and evening. You can contact the resort front office for help with booking and organizing a safari. The capacity is limited and it may be prudent to pre-book the safari if you are planning to holiday at Pench.