Jabalpur Marble Rocks: Nature at its artistic best
Take a daytrip to Jabalpur and lose yourself in the marble gorge and waterfalls. Go on a cable-car ride and assuage your craving for shopping of handicrafts.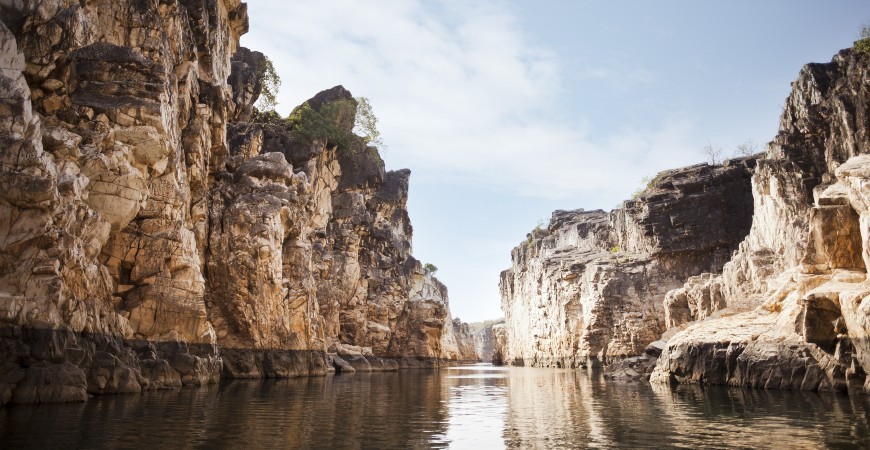 The Marble Rocks are a 8-km long gorge created by the Narmada cutting through the soft, white marble in its path, downstream from the Dhuandhar Waterfalls, at Bhedaghat near Jabalpur. Earlier, the gorge was narrower, and monkeys could jump across and this gave it the local name of "Bandar Kudni." The white marble is rich in magnesium giving the rock the consistency of soapstone – making it ideal for carving. Marble statues and figurines made here are shipped all across the country.
Other than the gorge and the waterfalls, the area has many tourist attractions: A cable car across the gorge, rowboats for guided tours on the river, and small shops filled with local crafts.
Good to know :
Location: 207 kms from Sterling Padam Pench
Contact the Front Office for details and costs.