Fontainhas: The Latin Quarters of Goa
Take a walk down Goa's Latin quarters at Fontainhas and revisit a part of its colonial history.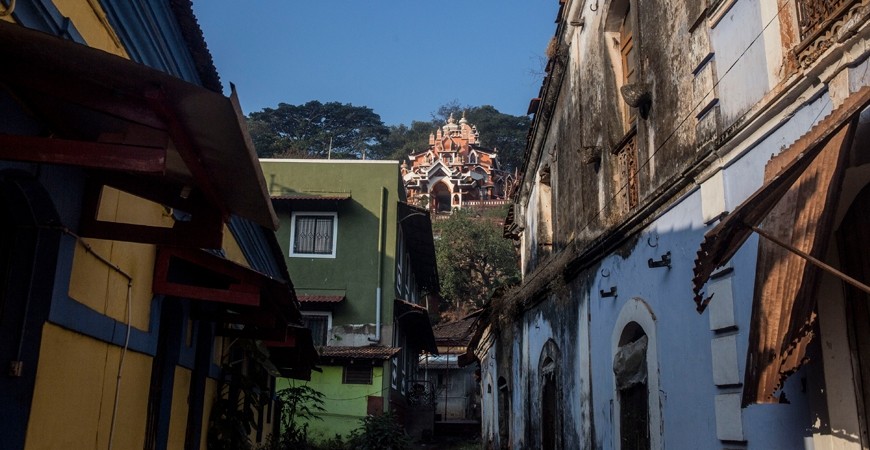 If Pondicherry is reminiscent of a French town, Fontainhas is the 'Latin Quarters' of Panjim. Narrow, pretty lanes run through colourful houses painted in bright ochre, green and lavender, with carved wooden doors and overhanging balconies. Portuguese culture floats in and out of the alleys, as one walks down its streets.
The best way to experience Fontainhas is on foot, especially in the afternoon. A local guide can be the perfect companion, supplying anecdotes and perspective in equal measure. However, if you prefer to walk alone, you should follow the Post Office - St. Thomas Chapel - St Sebastian Chapel circuit. This is the easiest way to explore most of Fontainhas.
For those feeling a little more active, the short but steep walk up to the Maruti temple on the hill is recommended. It is also a great idea to look for the Phoenix spring, which gives the place its name. If the walking makes you hungry, stop by JB Bakery, the oldest in Fontainhas, for the rich Goan dessert, Bebinca.
Good to know : 
Location: 700 m from Sterling Bardez, 31 km from Sterling Varca.