Usgalimal: Rock Carvings from the Stone Age
The beautiful Kushavati river runs through the village of Usgalimal, in South Goa. On its rocks, you can uncover carvings which are tens of thousands of years old.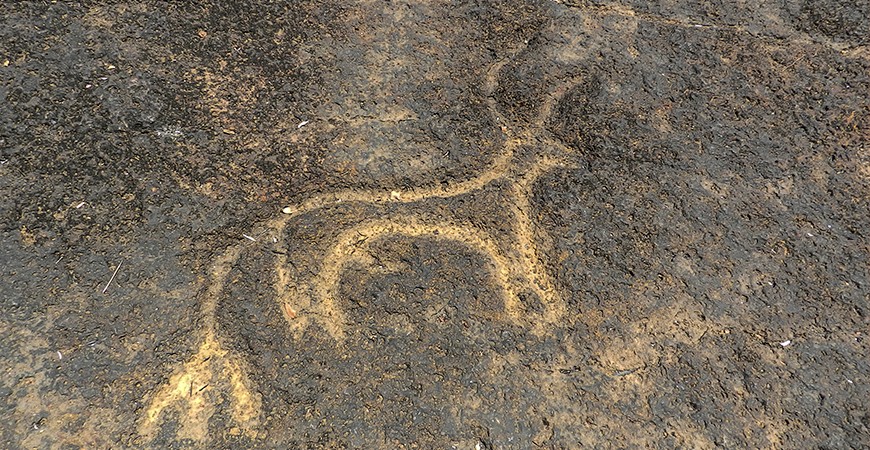 In 1993, a group of villagers spotted some strange carvings on some rocks, in the bed of the Kushavati river. The carvings were found to be tens of thousands of years old and represented the earliest traces of human life in India. They were from the Stone Age, dating back to 8000 BC.
There are more than 100 carvings of great archaeological and ethnological importance in this 5000 sq.m. site. These carvings depict the life of that time - men and women at work on their land, children playing, animals, and objects of daily use. It is as if the prehistoric people wanted to record their lives.
What makes this site unique, is that these detailed carvings appear on laterite rock, which is one of the hardest on the planet. Some of the carvings may submerge during monsoon, but one can see replicas at the Goa Museum. Take a tour of this village and uncover secrets from the prehistoric era.
Good to know : 
Getting to Usgalimal: From Palolem head towards the road leading to Neturlim. A kilometer down the road, look out for the ASI signpost marking the turn for the engravings.
Location: 68 km from Sterling Bardez, 34 km from Sterling Varca.