Velha Goa: The Erstwhile Capital of the Portuguese-Ruled Goa
Explore Velha Goa to capture a glimpse of the town's Portuguese history and what led to its downfall.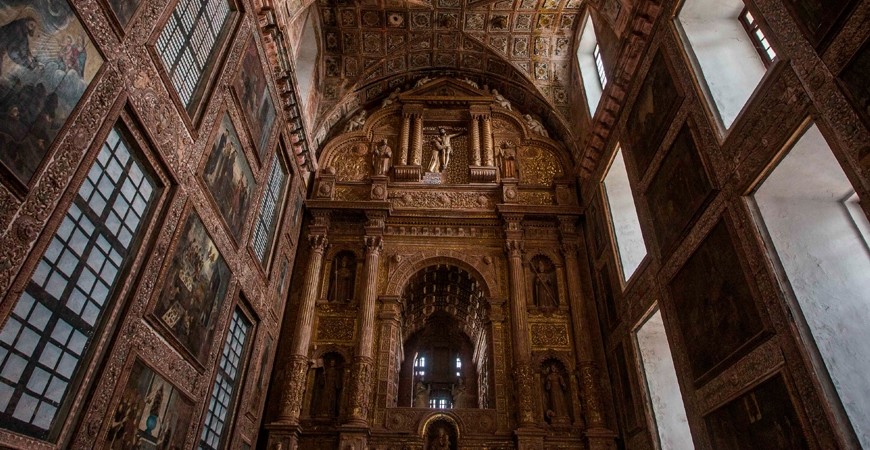 Velha Goa was once as vibrant as London or Lisbon with a population of more than 200,000. Then a disaster struck, and over the course of the next two centuries, the magnificent city was reduced to a shadow of its past.
In the 15th century, the Bijapur Sultanate built Velha Goa on the banks of Mandovi river. But once the Portuguese defeated Adil Shah in 1510 CE and took over the city, it served as the administrative seat of the Portuguese in India. 
However, when plague and cholera epidemics started to ravage the city, people began to move out, and by 1775 only 1,500 people remained. This abandoned city came to be known as Velha Goa (Old Goa) to distinguish it from the new capital Nova Goa (New Goa - Panjim).
Today, the Churches and Convents of Velha Goa are monuments inscribed by UNESCO under the World Heritage List and are home to the tombs of kings, saints and missionaries. From the palace of Adil Shah to the ruins of St. Augustine, from the world-famous Bom Jesus Basilica to The Museum of Christian Art, and the other sites and monuments of Old Goa, are worth visiting for their architectural and historical value.
Good to know : 
Location: 16 km from Sterling Bardez, 29 km from Sterling Varca.