Big Foot Cross Museum: Glimpses Of Ancient Rural Life
The Big Foot Cross Museum at Loutolim is an open-air museum. It captures glimpses of Goan rural life as it was, a hundred years ago.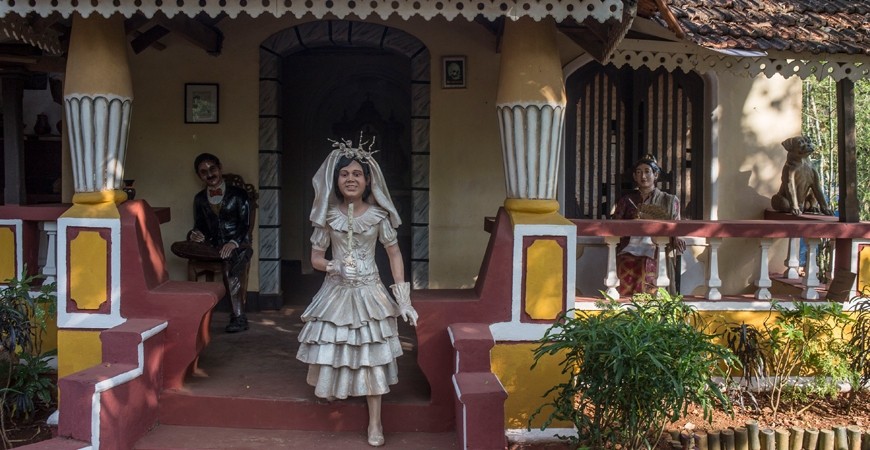 The Ancestral Goa Center is the creation of a local artist Maendra Jocelino Araujo Alvares. It captures Goan village life as it used to be, a century ago. It is also known as the 'Big Foot' Cross Museum for its sizeable foot-shaped dance floor. It was created for preserving the culture and traditions of the region, for future generations.
A visit to the museum offers a peek into some of Goa's unique traditions like brewing feni, a local spirit made from cashews. The giant 46 feet sculpture of Mirabai carved in 30 days by Alvares himself, is also popular. It has entered the Limca book of records for being the longest laterite sculpture in India.
The Miranda House, one of Goa's oldest country homes, is in the vicinity of this museum. There is also a handicraft centre where one can buy locally made Goan artefacts.
Good to know : 
Location: 15 km from Sterling Varca, 33 km from Sterling Bardez
Follow the guidelines for photography. Keep children safe.