Planning a trip is never easy. There are many factors to take into consideration—which place to go to, what to carry, where to stay, how to travel—these and many more questions beset you as you plan that dream trip. So, how do you go about creating your travel itinerary? Ever considered referring to the zodiac for inspiration? Manisha Koushik shows you how the sun signs can have a strong influence on where you want to travel, how you travel and what your idea of a vacation is.

Aries
Card of the Month: King of Cups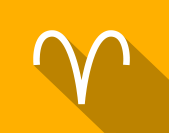 You are likely to choose a bit of both— enjoying travel time in the city and heading somewhere to enjoy the solitude by the water! Those in a job that involves travel will do well. Care needs to be exercised by those embarking on long road journeys. At work, keep your options open. This will give you better prospects. You are likely to get in the mood for organizing a party at home. Friends and family are likely to make your plans exciting. Financially, you will do well by turning your focus on enhancing earning.
Tip of the month:  Breaks over long weekends will rejuvenate you from the monotonous hectic schedule. Go for it!
Most compatible with: Leo and Sagittarius
Least compatible with: Virgo and Scorpio
Taurus
Card of the Month: The Sun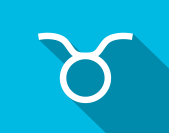 Work wise, you are in a good zone as you decide to leverage your productivity meter doing the best you can to ensure your holiday comes through. Your itchy feet will be thrilled with the amount of miles you clock. Socially, you will be leveraging all your contacts and contracts.Your family may expect you to take them to meet someone close. Romantic life will need to be kept on the backburner due to your busy schedule. Keep adequate buffer time for reaching your venue as chances of delay cannot be ruled out.
Tip of the month: Keep extra clothing and some spare tickets handy as you may have to travel on short notices this month.
Most compatible with: Scorpio & Capricorn
Least compatible with: Aquarius
Gemini
Card of the Month: King of Coins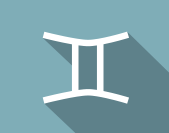 This month you will mostly be travelling for leisure and meeting multi-faceted people bringing out the best in you!Attending an exciting do at somebody's place is possible for some. It will not be easy, but you will be able to beat the deadline for submitting a project or an assignment at work. Overcoming the temptation to splurge will be in your favor. Second half of the month is a good period to spend time with lover, provided you are able to skip office!
Tip of the month: Multiple travels are indicated across the country; so keep your bags packed and keep all the travel information handy.
Most compatible with: Sagittarius
Least compatible with: Aries and Scorpio
Cancer
Card of the Month: Heirophant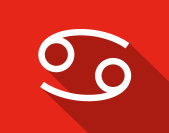 Those looking to travel for a cause, helping, or volunteering are likely to find someone special.Travel boosts your energy and this month is no different as you shift between different cities striking business deals. Those pursuing higher studies may get lucky in campus recruitment. A get-rich-quick scheme may actually work and give good returns.Some changes on the home front are foreseen and may take up your time. Those who are looking for suitable employment may have to make some compromises.
Tip of the month: Shopping, eating out and spending time with family & friends will infuse more positivity in you!
Most compatible with: Capricorn
Least compatible with: Gemini
Leo
Card of the Month: The World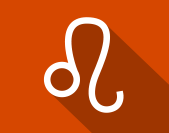 The singles meet many, especially for those taking an impromptu picnic or making a plan to enjoy the good weather.No matter what sort of traveler you are; this period you are going to make the best of whatever is possible. Workplace becomes a fun place as a colleague warms up to your romantic gestures. Remain flexible and fair in solving man management problems.Last week of the month is the time to look at certain matters more realistically. You will need to become more adaptive to changing workplace scenario. A senior is likely to review your performance at work, but you will be on a safe wicket. So, take a chill pill and relax.
Tip of the month: The card indicates travels to wrap up meetings, last minute work and client pitches. Go with the flow!
Most compatible with: Aries and Pisces
Least compatible with: Cancer
Virgo
Card of the Month: Seven of Cups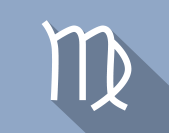 Fun and frolic in the outdoors, adventure and the fabulous weather keep you happy as many of you head for a road trip and enjoy everything that comes your way.Your curiosity streak will ask you to seek out places you have never been before. Finding your passion on trips will be interesting and overwhelming as you meet like-minded people on the go. Second half proves to be beneficial for job seekers.Those in authority at work will be impressed by your creative eye and superior tastes. Your focus on wealth will make you find ways to enhance it. Those seeking peace and quiet on the family front will get a chance to relax and rejuvenate. Social front appears lively.
Tip of the month: Physically allowing yourself to get enough rest will be necessary for you to accomplish all you need to do.
Most compatible with: Gemini
Least compatible with: Aquarius
Libra
Card of the Month: Knight of Wands

The road to plan a successful trip is never an easy one; however you will achieve more than what you dreamed of only if you focus on it whole heartedly.Those in the travel & hospitality industry may face a little tedious time over the month end. Overall, you will remain on the right side of people who matter. Something tasked to you to plan a travel itinerary will be completed quickly and efficiently. Social ties are likely to get strengthened as you take the initiative to keep in touch with everyone. Much pleasure is in store for those newly in love. Young couples may plan an outing just to take a break from the routine.
Tip of the month: Opt for Kayaking or Trekking than silent waters if planning a trip in the first half of the month.
Most compatible with: Virgo and Cancer
Least compatible with: Leo
Scorpio
Card of the Month: Six of Wands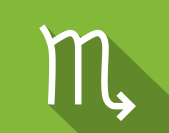 Many of you will head to the long awaited holiday destination of your choice. What better start can you expect for this month?A happy occasion is likely to be witnessed by those who are going to meet relatives after a long time. You will feel satisfied by the way things are moving on the professional front; so keep all your worries apart and live your heart to just wander around to all your favorite destinations. An opportunity to gain financially will be seized. You will be in a position to spend more on things that you felt reluctant to previously. Self-promotion will be the key to gain popularity on the social front. Focus on health will keep you fit.
Tip of the month: Choose a luxury holiday or spa rather than some rock climbing or trekking.
Most compatible with: Capricorn
Least compatible with: Gemini
Sagittarius
Card of the Month: Wheel of Fortune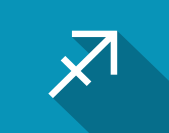 Tarot indicates a time of much enterprise and excitement in whatever you do. Clearing formalities and responsibilities at work is critical.Love is filled with myriad colors and it's up to you to decide what you choose. Keep hectic things at bay and focus only on your travel itinerary; whether you have one or are yet to make one! A busy schedule faces you on the professional front but it's only then when you need to be a good manager and stop this from overlapping with other ones. A plan on the home front may get you all excited. Those longing for love are certain to find it soon. You will be able to cut on time in travelling to a distant destination by taking a better route.
Tip of the month: Work commitments may need you to travel abroad. Keep all the important documents handy.
Most compatible with: Pisces
Least compatible with: Aries
Capricorn
Card of the Month: Two of Cups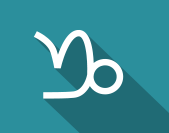 Love for those in relationships blossoms as you spend a lot of time together on long drives and exotic destinations.Your travel bag is packed to the hilt with gifts and interesting souvenirs that will delight the people around you.You will do well to address some concerns of spouse or a family member on the travel front. Your own resolve will keep you fit and energetic. Those playing the stocks are likely to hit the jackpot. Some investments in the past may mature to give handsome returns. If you realize, the cards give you all positive vibes on the financial front, allowing you to spend as much on your travel or vacation as you want. After all, we earn only to fulfill all our dreams!
Tip of the month: Health now needs all your time and attention if you wish to achieve the desired level of fitness. Travel only if required.
Most compatible with: Taurus
Least compatible with: Leo and Gemini
Aquarius
Card of the Month: Temperance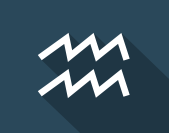 Socially, you will be much in demand as you meet new people while exploring different places. The beautiful weather as you catch up the winters allows you to be with friends & family.Touch only the essentials at work, if you want to complete your work within office hours. You are likely to grow financially stronger as newer avenues to make money come your way. A loan is likely to be repaid in full by some. Lover is not likely to be disappointed by your romantic fervor! Those seeking love will not come back empty-handed. You will manage to keep spouse in good humor by doing his or her bidding! When everything seems to be in order, why not pursue all your travel dreams?
Tip of the month: Temperance indicates a time of complete patience allowing you some introspective time to think and plan for future.
Most compatible with: Aquarius and Leo
Least compatible with: Scorpio and Gemini
Pisces
Card of the Month: Two of Wands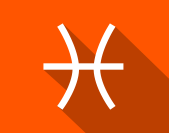 It will be important for you to introduce more positivity in your personal space as you deal with hectic work travel.Even then your heart will not have time to complain since you meet those who matter while on the move. For those, who have been postponing their vacations because of a competition or exam should get going and plan one now. Some of you may get a chance to visit some charitable organization along with some socialites. The eligible can expect positive developments on the matrimonial front; so keep your weekends free for the related talks. Luck will remain with you on the financial front, as you get some great bargains. Health wise, you will remain at the peak. A trip to someplace exciting is on the cards over the end of the month.
Tip of the month: Exercise and balance your diet with fruits & other healthy food.You will be able to enjoy your vacation only if health is in order.
Most compatible with: Virgo and Aquarius
Least compatible with:  Libra and Cancer
Predictions by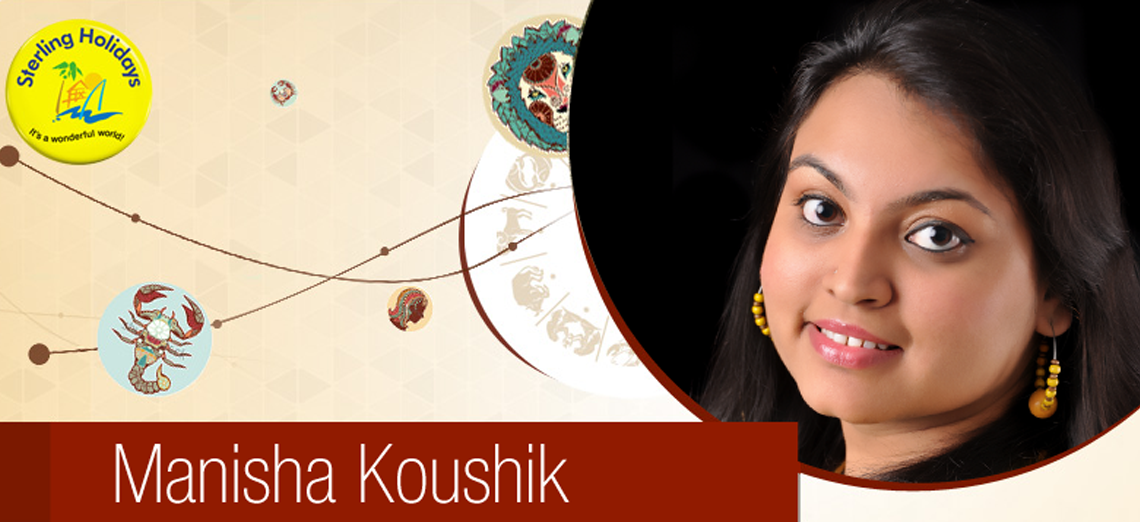 Click here  to give the app a spin and know more about your travel personality.
Read Travel Horoscope for the month of  December 2014 : Travel Horoscope – December 2014, by Manisha Koushik
Read Travel Horoscope for the month of  November 2014 : Travel Horoscope – November 2014, by Monisha Singh Dudaney
Read Travel Horoscope for the month of  October 2014 : Travel Horoscope – October 2014, by Monisha Singh Dudaney
Read Travel Horoscope for the month of  September 2014 : Travel Horoscope – September 2014, by Monisha Singh Dudaney
Read Travel Horoscope for the month of August 2014 : Travel Horoscope – August 2014, by Monisha Singh Dudaney
Read Travel Horoscope for the month of July 2014 : Travel Horoscope – July 2014, by Monisha Singh Dudaney
Read Travel Horoscope for the month of June 2014 : Travel Horoscope – June 2014, by Monisha Singh Dudaney
Read Travel Horoscope for the month of  May 2014 : Travel Horoscope – May 2014, by Monisha Singh Dudaney
Read Travel Horoscope for the month of  April 2014 : Travel Horoscope – April 2014, by Monisha Singh Dudaney
Read Travel Horoscope for the month of  March 2014 : Travel Horoscope – March 2014, by Monisha Singh Dudaney
Read Travel Horoscope for the month of  February 2014 : Travel Horoscope – February 2014, by Monisha Singh Dudaney
Read Travel Horoscope for the month of  November 2013 : Travel Horoscope – November 2013, by Monisha Singh Dudaney
Read Travel Horoscope for the month of  October 2013 : Travel Horoscope – October 2013, by Monisha Singh Dudaney
Read Travel Horoscope for the month of  September 2013 : Travel Horoscope – September 2013, by Monisha Singh Dudaney
Read Travel Horoscope for the month of  August 2013 : Travel Horoscope – August 2013, by Monisha Singh Dudaney
Read Travel Horoscope for the month of  July 2013 : Travel Horoscope – July 2013, by Monisha Singh Dudaney
Read Travel Horoscope for the month of  June 2013 : Travel Horoscope – June 2013, by Monisha Singh Dudaney
Read Travel Horoscope for the month of  May 2013 : Travel Horoscope – May 2013, by Monisha Singh Dudaney