Planning a trip is never easy. There are many factors to take into consideration—which place to go to, what to carry, where to stay, how to travel—these and many more questions beset you as you plan that dream trip. So, how do you go about creating your travel itinerary? Ever considered referring to the zodiac for inspiration? Monisha Dudaney shows you how the sun signs can have a strong influence on where you want to travel, how you travel and what your idea of a vacation is.

Aries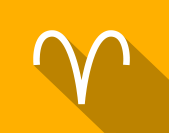 The tarot card is The Chariot depicting action and travel-oriented work plans as you move towards networking and finding the best for yourself. Domestic as well as international travels for those especially in the medical and training field are on the cards. Those of you still on a holiday go and try out unexplored picturesque destinations, safari parks and waterfalls. Finances improve and those in new business partnerships or ventures do well. Money doubles by the end of the month and what you achieve your goals. Those in relationships will spend a lot of time with their mates.
Tip of the month:  Calculated risks are good
Most compatible with: Sagittarius
Least compatible with: Cancer
Taurus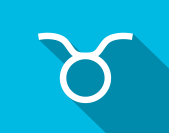 The tarot card is The Emperor, depicting a stronger and powerful you this month. You arrive at decisions that were kept aside, clear the clutter and go for the kill. Holidays at beach resorts are your idea of a perfect break. If in love, you plan an exotic vacation to surprise and romance your mate. Students fare well, and those who have applied to prestigious universities outside of the city will receive good news. Finances remain stable. Those in the writing and publishing world make their mark, with name, fame and recognition coming their way. Make hay while the sun shines.
Tip of the month: Trust the process of life
Most compatible with: Scorpio
Least compatible with: Virgo
Gemini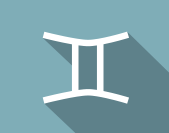 The tarot card is the Six of Wands, as you embark on many long journeys this month for both work and pleasure. The big cities, architectural marvels and fashionable malls beckon you. You make the most of your time, and delegating responsibilities seem like a wise idea. You will be required to look into a few things when on your travels. Like-minded people, different cultures, locales and cuisines are few of the highlights you enjoy. Finances are good, and even though expenditures are high, all your purchases and indulgences are worth it. Those of you in trade, hospitality and entertainment will be in the spotlight and enjoy the adulation. If single, love walks in when you least expect it. Be open and receiving.
Tip of the month: Be a good listener
Most compatible with: Scorpio
Least compatible with: Gemini
Cancer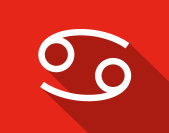 The tarot card is The Star as you aim for a lot of things this month. Working and communicating with your peers and others involved is important. If working, you could be given a prestigious project which may require you to travel frequently to many cities across the country. Financially speaking, it is a good time to make long-term investments. Weekends are useful to catch up on outdoor activities, hobbies and sightseeing as you will be visiting places with great historical backgrounds—something you thoroughly enjoy. Deals and contracts are sealed and a promotion seems to be coming your way. Love life needs a push, and some of you drive down to a hill station to spend time together.
Tip of the month: Express yourself honestly
Most compatible with: Pisces
Least compatible with: Aquarius
Leo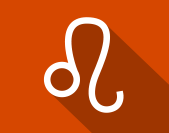 The tarot card for the fiery and very determined you is The Devil, as you are faced with many temptations this month—each one challenging your dreams and aims. Handling obstacles, learning from them and tackling issues are an intriguing process. Travel is important to build your clientele. Those involved in software, telecom, education, and counselling have a good time and make good money. Spending on yourself is worth it. A family wedding or celebration gives you an opportunity to travel. If single, someone you admire reciprocates your feelings. Get ready for new beginnings.
Tip of the month: Honesty is the best policy
Most compatible with: Capricorn
Least compatible with: Aries
Virgo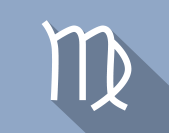 Planned and organised, this month you draw the tarot card the Two of Cups. If creatively inclined, travel around the globe is an opportunity that comes your way. Grab it and appreciate it as this will teach you a lot about the world. Hectic schedules need regular breaks. Make time for nature walks, yoga , meditation or gardening. This gives you a great mind-body-soul connection, and keeps your energy flowing. During your journeys, you enjoy both the old and new world amazed at the beauty of life and the many wonderful places to see. Money is good and things fall into place for those who are in love. Celebration is indicated.
Tip of the month: Follow your heart
Most compatible with: Aquarius
Least compatible with: Leo
Libra
The tarot card for the charismatic, flighty you is the Ace of Wands as you see many new beginnings at work. Some of you may have to travel internationally to represent your company/office, and you do a great job there. Time off for pleasure as you travel is limited, but you make time to see the markets, nightlife, and scenic points, making the most of opportunities that come your way. Some of you may still be holidaying at some hill station, enjoying the crisp clean air and crackling of green trees. Make the most as one you get back, work will take up your time. The single fall in love and will be busy getting to know their new mate.
Tip of the month: Luck is on your side
Most compatible with: Aries
Least compatible with: Pisces
Scorpio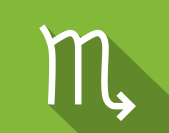 The tarot card for you is The Magician, as you find yourself in a place of power and position at work and aiming for the stars. Travel is inevitable, as you are someone who works best when in movement, as nature, journeys and new lands excite you. Whether, you are an experimental author or in garments business, you are all over the globe. You meet new people and some of you even try your hand at a new art or language. All journeys are successful and business deals come up. Success is awaiting you. Finances are strong and you indulge in some property and luxury investment. The single finally meet their soulmate. Show gratitude and make the most of your time.
Tip of the month: Stay grounded
Most compatible with: Aries
Least compatible with: Capricorn
Sagittarius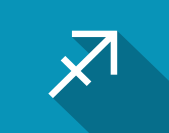 Wings on your feet and travel bags forever ready, there can be no adventurer like you this month. The tarot card is the Wheel of Fortune, and it's definitely turning your way. You will be asked to travel for work and take charge of current and prestigious projects. Adding more to your bandwagon, you will have to hire experts from other cities and countries. This will put you on planes and trains very often. Litigations may get postponed and that's wise as you get more time to think and strategies. Weekends will be spent shopping or at spas, health farms, nature walks or meditation camps. This will keep you grounded. Love life is steady as your mate gives you many surprises. Plan fun outings and outdoor picnics.
Tip of the month: Stay in gratitude
Most compatible with: Taurus
Least compatible with: Virgo
Capricorn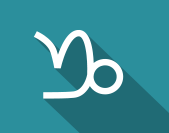 The tarot card for the focused and clear you is The Tower as the month holds sudden changes, action and brings a time to find new ways of thinking and creating. Your fixed nature may need some flexibility as you step outside your comfort zone to enhance business prospects. Travel for the same is indicated, and you find platforms to showcase your talents. You decide to give yourself a gift this winter. You could plan a fabulous trip to an exotic location, beach resort, and spend time swimming, snorkelling and enjoying the sun. Expenditures are high as you give yourself the pampering you deserve. If single, it's best to focus on making new friends. Go slow with patience and love.
Tip of the month: Enjoy adventures
Most compatible with: Taurus
Least compatible with: Sagittarius
Aquarius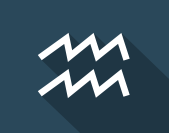 The tarot card for the multitalented you is the Seven of Cups depicting a month of having to being in control of yourself. This will make sure that whatever you aim at, will go through successfully. For those employed, a current project or assignment will pose challenges and sudden frequent work related journeys will be a part of your routine. Get ready for various trips. Fun travel is indicated for some. While on a holiday you may show interest in checking out a few places that will allow you to start a business. Those in the travel industry will be busy. Take a break to be at home. Love life needs to be given attention.
Tip of the month: Stay positive
Most compatible with: Gemini
Least compatible with: Leo
Pisces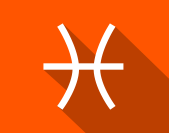 The tarot card is the High-priestess as the month ahead is one where important choices and decisions will be made. Those of you living and working overseas may decide a homecoming and a change of location. People in finance or investment bankers, or those dealing in stocks and shares, will travel and benefit from it. Some of you may be invited to a destination conference/wedding and mingle with local people and try cuisines. The exposure will teach you a lot. Love life is blissful and planning weekend vacations to beautiful mountain spots and valleys peps things up.
Tip of the month: Invite the good
Most compatible with: Cancer
Least compatible with:  Aquarius
Predictions by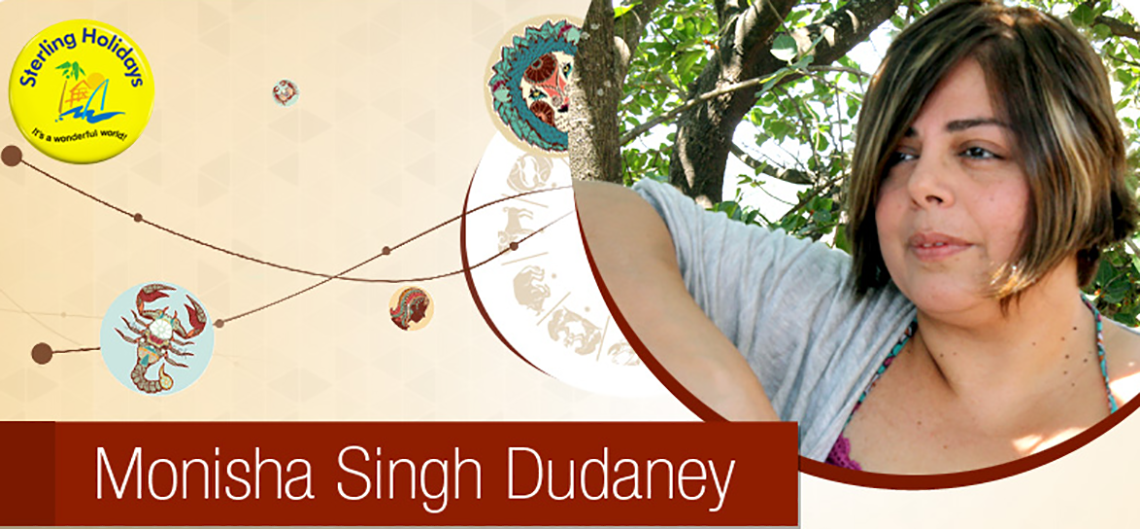 Click here  to give the app a spin and know more about your travel personality.
Read Travel Horoscope for the month of  October 2014 : Travel Horoscope – October 2014, by Monisha Singh Dudaney
Read Travel Horoscope for the month of  September 2014 : Travel Horoscope – September 2014, by Monisha Singh Dudaney
Read Travel Horoscope for the month of August 2014 : Travel Horoscope – August 2014, by Monisha Singh Dudaney
Read Travel Horoscope for the month of July 2014 : Travel Horoscope – July 2014, by Monisha Singh Dudaney
Read Travel Horoscope for the month of June 2014 : Travel Horoscope – June 2014, by Monisha Singh Dudaney
Read Travel Horoscope for the month of  May 2014 : Travel Horoscope – May 2014, by Monisha Singh Dudaney
Read Travel Horoscope for the month of  April 2014 : Travel Horoscope – April 2014, by Monisha Singh Dudaney
Read Travel Horoscope for the month of  March 2014 : Travel Horoscope – March 2014, by Monisha Singh Dudaney
Read Travel Horoscope for the month of  February 2014 : Travel Horoscope – February 2014, by Monisha Singh Dudaney
Read Travel Horoscope for the month of  November 2013 : Travel Horoscope – November 2013, by Monisha Singh Dudaney
Read Travel Horoscope for the month of  October 2013 : Travel Horoscope – October 2013, by Monisha Singh Dudaney
Read Travel Horoscope for the month of  September 2013 : Travel Horoscope – September 2013, by Monisha Singh Dudaney
Read Travel Horoscope for the month of  August 2013 : Travel Horoscope – August 2013, by Monisha Singh Dudaney
Read Travel Horoscope for the month of  July 2013 : Travel Horoscope – July 2013, by Monisha Singh Dudaney
Read Travel Horoscope for the month of  June 2013 : Travel Horoscope – June 2013, by Monisha Singh Dudaney
Read Travel Horoscope for the month of  May 2013 : Travel Horoscope – May 2013, by Monisha Singh Dudaney