Mahabat Maqbara Complex
Mahabat Maqbara and Bahauddin Maqbra are mausoleums in Junagadh that are known for their amalgamation of Indo-Islamic, Gothic and European styles of architecture.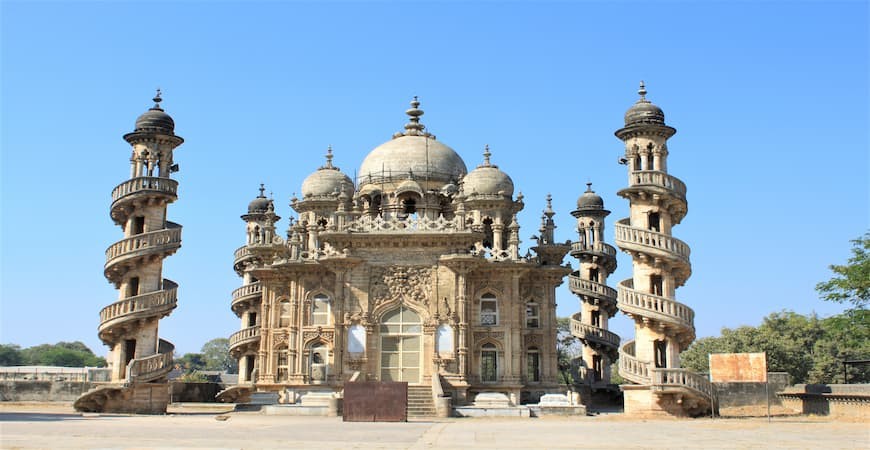 Truly other-wordly in its construction, this complex is one of the most visually stunning places in India. A project that took over a decade to complete, it resulted in elaborate carvings on the buildings' inner and outer façades, fine arches, French-style windows, columns and shining silver doorways. On the adjacent mosque, each minaret is encircled from top to bottom with winding staircases. Despite the striking nature of this complex, Mahabat Maqbara has hardly received as much attention as it should – most people haven't even heard about it. Located on a busy road, this is the resting place of Wazir Bahaduddinbhai Hasainbhai, one among the chief nobles in the court of Nawab Mahabat Khan II of Junagadh.
Do note, that the mausoleum of Wazir Bahaduddinbhai Hasainbhai can be seen from the outside only. If you would like to explore the inside as well, the keys can be obtained from the mosque keeper for some time.
Good To Know:
Location: 54 km from Sterling Rudra Gir
Timings: Open 24 hours
Entry Fee: Free