Kankai Mata Temple
Situated deep in the heart of the Gir Forest, the Kankai Mata temple is steeped in legend, and is a major holy site for Hindu pilgrims.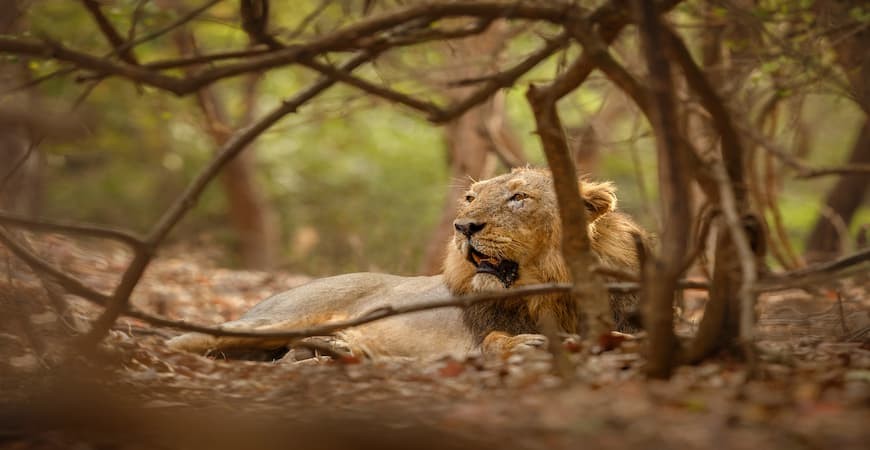 In the middle of the sanctuary, about 25 km from Sasan Gir, lies the Kankai Mata shrine. The temple is dedicated to Shri Kankeshwari Mataji or Shri Kankai Mataji. The goddess here is considered as the savior of the shepherds roaming about in the Gir forest. There is a lake nearby which is the gathering spot of numerous wild animals, and lions can often be spotted near this temple!
The Kankai temple safari is a trail through the wild Sasan Gir National Park. The Kankai Mataji Temple is, in fact, the only temple lying in the vicinity of the forest.
Good to Know:
Location: 30 km from Sterling Rudra Gir
Temple Timing: 6 AM to 12 PM, 1 PM to 6 PM
The Kankai temple safari timing is between 6.30 AM and 12 AM (pre-booking is required). Special permission is required to spend the night.