Tulsi Shyam Temple and Springs
Known particularly for its great scenic beauty, Tulsi Shyam Temple is a tourist center that is dedicated to Lord Vishnu. The temple has beautiful hot water springs which are referred to as 'Taptodak' in the Puranas.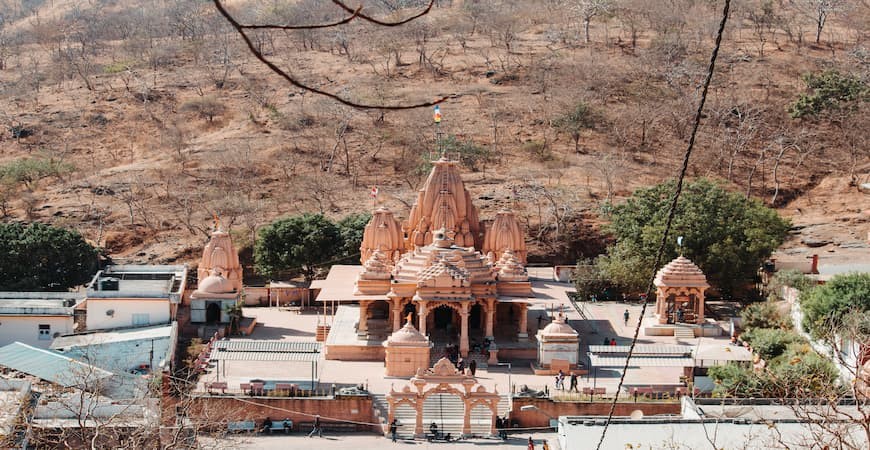 Legend says that Lord Shri Krishna killed the demon named Tul and hence the place is associated with his name along with the name of Krishna as Shyama and is hence called the Tulsi Shyam Temple. This temple is believed to be seven hundred years old. In order to reach here, you need to climb 100 steep steps to the top. The idol of Lord Tulsishyam is said to be 3000 years old. It is made of black stone. This is a historical and also a peaceful place located in a natural environment and in a small but dense forest.
There are three hot water springs at the location. The first is filled with hot water, in the second the water is hotter and the third spring has boiling hot water. The water is filled with natural sulphur. According to the Puranas, this region is referred to as 'Taptodak', where you can take a dip in the springs.
Interestingly there is also an Anti Gravity Hill, where vehicles seem to defy gravity and roll from down slope, up the slope. It is 400 meter north of Tulsi Shyam Temple.
Good to Know:
Location: 98 km from Sterling Rudra Gir
Timings: 7 AM to 7 PM