Planning a trip is never easy. There are many factors to take into consideration—which place to go to, what to carry, where to stay, how to travel—these and many more questions beset you as you plan that dream trip. So, how do you go about creating your travel itinerary? Ever considered referring to the zodiac for inspiration? Manisha Koushik shows you how the sun signs can have a strong influence on where you want to travel, how you travel and what your idea of a vacation is.

Aries
Card of the Month: The Lovers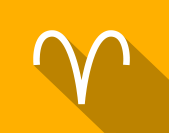 An incident is likely to make you more resolute and mature regarding relationships. Love and care bestowed on your partner is set to make his or her day. The right time to invest in a scheme you have been contemplating for long is here. You feel ready to take up a new venture with full energy and dynamism. Support of a close relative will be most welcome. Romantic mood prevails, so plan a romantic evening out with your partner a little away from the city.
Travel Tip of the month:  Don't worry about the bills; just live the moment.
Most compatible with: Leo and Sagittarius
Least compatible with: Virgo and Scorpio
Taurus
Card of the Month: The Emperor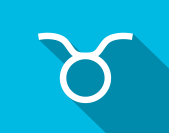 If someone looks up to you for advice or guidance regarding a holiday spot, don't disappoint, after all you have enough experience to draw from. Avoid being late for work or you may get on the wrong side of a senior. Problems on the health front may prevent you from attending a function. An opportunity you have been waiting for on the academic front may materialise. Worrying over trivial issues unnecessarily will not serve any purpose.
Travel Tip of the month: Unexpected expenses threaten to dent you financially, if you don't start saving.
Most compatible with: Scorpio & Capricorn
Least compatible with: Aquarius
Gemini
Card of the Month: King of Swords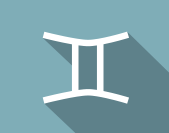 Envying others will only add to your frustrations. Learn to remain contented by counting your blessings. Taking out time for family will be appreciated. Those hoping for a passionate evening with partner will have to take the initiative themselves! Showroom owners and tradesmen may find a perceptible increase in business. A sporting event may find you on the losing side. You are likely to save a substantial amount by strict budgeting. Don't be rash on the road.
Travel Tip of the month: Choose to travel by air rather than rail for longer journeys. Remember time is equal to money these days.
Most compatible with: Sagittarius
Least compatible with: Aries and Scorpio
Cancer
Card of the Month: Ace of Cups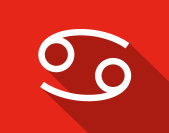 Someone may compel you into action, but you know what is best for you. Don't overlook or ignore spouse's laziness when it comes to fitness. Home may become the most happening place soon, as some of you go about organizing an exciting do at your place. You will manage to beat deadlines by completing tasks well in time. Your networking abilities will help someone get a better job. Togetherness is immensely fulfilling for those in love. Keep it interesting, inspiring and fun filled!
Travel Tip of the month: Plan your trip thoroughly or you may waste a bright sunny afternoon at a tourist attraction.
Most compatible with: Capricorn
Least compatible with: Gemini
Leo
Card of the Month: Three of Wands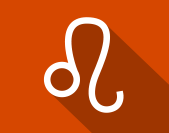 You may not be pleased with the idea of giving a go ahead to an ill-conceived plan. So, confer with all those involved once again. Your thoroughness will help you in overcoming rivals on the academic front. Those playing the stocks need to exercise caution as recklessness can prove harmful. It is important to switch over to healthy food and totally avoid junk food if you want to retain your health. Travelling towards the east will be auspicious.
Travel Tip of the month: Make sure all your travel documents are intact as there will be immediate travel requirements.
Most compatible with: Aries and Pisces
Least compatible with: Cancer
Virgo
Card of the Month: Knight of Wands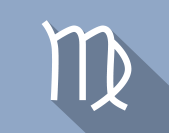 Some of you will feel the urge to travel to get away from the rush. Keep your chances alive by keeping your goal in focus. A chance to spend some time in solitude with lover is yours. Parents may nag you over an issue and may not even listen to your side of the story. A good job opportunity is yours if you are quick about it. Good money is likely to appear on the horizon, but not all at once. This is the time to take up fitness seriously.
Travel Tip of the month: Get creative while choosing gifts for people you care about.
Most compatible with: Gemini
Least compatible with: Aquarius
Libra
Card of the Month: The Star

Fun times are ahead as celebrations get underway. Someone is likely to take care of the process of organising a function. Some of you may be travelling to different places to choose a university of your choice for higher education. Extra workload will keep you busy in the office, upsetting your plans. Those planning a honeymoon should opt for destinations with beaches rather than hilly areas.
Travel Tip of the month: You might have to blow your own trumpet to get noticed.
Most compatible with: Virgo and Cancer
Least compatible with: Leo
Scorpio
Card of the Month: Three of Cups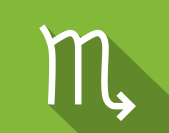 Enjoying time with someone close is on the cards. With Valentine's Day just around the corner, it might be a great idea to plan a surprise holiday with the one you love. Look for the best deals online. Peace prevails on the domestic front and the environment is tranquil. This is a good period to take up important projects at work. Entrepreneurs will be able to get a foothold in the market for their product. Lover's suggestion for spending time outdoors must be acted upon now. It is best to avoid outside food.
Travel Tip of the month: Conduct thorough research before choosing a holiday destination to avoid confusion.
Most compatible with: Capricorn
Least compatible with: Gemini
Sagittarius
Card of the Month: Eight of Coins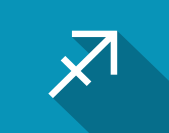 Don't lose heart if your senior at work asks you to postpone travel plans. Get to the bottom of the problems, instead of beating around the bush; this will save a lot of your time. Money is likely to grow through wise investments. It is best not to antagonise people who matter, as you can face adversity. Those new to exercise regimes may face aches and pains due to incorrect methods. A brief journey with family will prove most entertaining towards the end of the month. New friendships will be made.
Travel Tip of the month: Avoid roadside food while on your journeys.
Most compatible with: Pisces
Least compatible with: Aries
Capricorn
Card of the Month: Two of Cups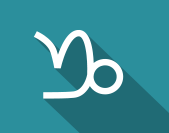 You will need to give full support to someone who stands by you in times of need. Expenditure can only be controlled if you adhere to the budget. A personal task of a superior at work is as important as an official job, so don't have any reservations in carrying it out. Family gatherings will be a platform for you to meet distant relatives. Romance appears most happening! Heighten this beautiful feeling by taking your lover out for an exotic holiday. Think and plan something romantically!
Travel Tip of the month: Finance remains quite solid throughout the month. Go ahead and book the best for yourself while holidaying!
Most compatible with: Taurus
Least compatible with: Leo and Gemini
Aquarius
Card of the Month: Queen of Cups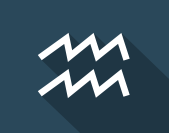 You need to trust people to proceed ahead in your personal as well as professional sphere, so curb your suspicious nature. Leave applied for is likely to be sanctioned for those desperate for it. A business trip is likely to bag you a good deal. Achievements of a family youngster can make you proud. Gains are foreseen in a property deal. Window shopping with partner will not only be pleasurable, but also enhance togetherness. Taking up a healthy activity will benefit you immensely.
Travel Tip of the month: Drive carefully and avoid confrontations of any sort on road.
Most compatible with: Aquarius and Leo
Least compatible with: Scorpio and Gemini
Pisces
Card of the Month: Six of Swords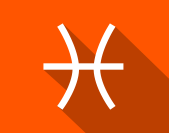 You may get busy at work and may have to spend time out of town. You may not be able to do anything much about it apart from keeping your bags packed. Tight schedule can make it difficult for you to spend some time with the lover. Don't worry; you will still get some occasions where you can spend a quiet evening with him/her. A senior is likely to put in a good word for you to the higher ups. Those into their personal business will be able to expand their horizons. Guiding a youngster on the academic front will give you an immense sense of fulfilment.
Travel Tip of the month: Health needs care, so be cautious while travelling.
Most compatible with: Virgo and Aquarius
Least compatible with:  Libra and Cancer
Predictions by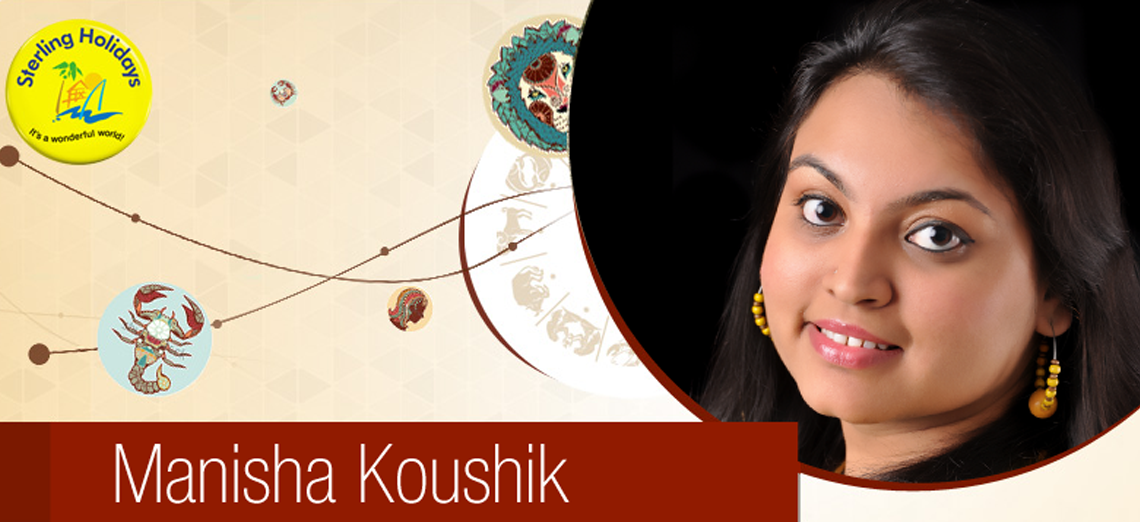 Click here  to give the app a spin and know more about your travel personality.
Read Travel Horoscope for the month of  January 2015 : Travel Horoscope – January 2015, by Manisha Koushik
Read Travel Horoscope for the month of  December 2014 : Travel Horoscope – December 2014, by Manisha Koushik
Read Travel Horoscope for the month of  November 2014 : Travel Horoscope – November 2014, by Monisha Singh Dudaney
Read Travel Horoscope for the month of  October 2014 : Travel Horoscope – October 2014, by Monisha Singh Dudaney
Read Travel Horoscope for the month of  September 2014 : Travel Horoscope – September 2014, by Monisha Singh Dudaney
Read Travel Horoscope for the month of August 2014 : Travel Horoscope – August 2014, by Monisha Singh Dudaney
Read Travel Horoscope for the month of July 2014 : Travel Horoscope – July 2014, by Monisha Singh Dudaney
Read Travel Horoscope for the month of June 2014 : Travel Horoscope – June 2014, by Monisha Singh Dudaney
Read Travel Horoscope for the month of  May 2014 : Travel Horoscope – May 2014, by Monisha Singh Dudaney
Read Travel Horoscope for the month of  April 2014 : Travel Horoscope – April 2014, by Monisha Singh Dudaney
Read Travel Horoscope for the month of  March 2014 : Travel Horoscope – March 2014, by Monisha Singh Dudaney
Read Travel Horoscope for the month of  February 2014 : Travel Horoscope – February 2014, by Monisha Singh Dudaney
Read Travel Horoscope for the month of  November 2013 : Travel Horoscope – November 2013, by Monisha Singh Dudaney
Read Travel Horoscope for the month of  October 2013 : Travel Horoscope – October 2013, by Monisha Singh Dudaney
Read Travel Horoscope for the month of  September 2013 : Travel Horoscope – September 2013, by Monisha Singh Dudaney
Read Travel Horoscope for the month of  August 2013 : Travel Horoscope – August 2013, by Monisha Singh Dudaney
Read Travel Horoscope for the month of  July 2013 : Travel Horoscope – July 2013, by Monisha Singh Dudaney
Read Travel Horoscope for the month of  June 2013 : Travel Horoscope – June 2013, by Monisha Singh Dudaney
Read Travel Horoscope for the month of  May 2013 : Travel Horoscope – May 2013, by Monisha Singh Dudaney