Planning a trip is never easy. There are many factors to take into consideration—which place to go to, what to carry, where to stay, how to travel—these and many more questions beset you as you plan that dream trip. So, how do you go about creating your travel itinerary? Ever considered referring to the zodiac for inspiration? Manisha Koushik shows you how the sun signs can have a strong influence on where you want to travel, how you travel and what your idea of a vacation is.

Aries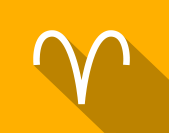 You know this is going to be a fun month when you know you can listen to all your favourite tunes as you drive. Yes, there is a lot of travel this month and you are going to enjoy every minute of it. Those on the hunt for property will have to do a bit of running around in the city to find the best place to call your home. A visit to a place of religious significance may be in the planning stage. A tensed family member will need to be handled with patience and sympathy and your spouse may want his or her space, so respect that. Refreshing old contacts and spending time with friends is a good idea even if it's over a cup of coffee.
Travel Tip of the month:  You will need to carry your team with you if you want to reap the benefits of an adventure.
Most compatible with: Aquarius
Least compatible with: Cancer
Lucky No.: 11
Lucky Colour: Silver
Taurus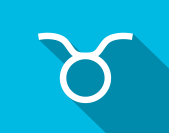 This is the month when you will need to look within and ask yourself where you wish to focus your energies. If you go by the cards; your streak of curiosity will ask you to seek out places you have never been to before. Finding your passion on trips will be interesting and overwhelming as you meet like minded people on the go. New challenges are likely to bring you into your element on the professional front. Homemakers are likely to enjoy the company of neighbours. Those in two minds about developing a property must take a call now.
Travel Tip of the month: Spending time with someone close will afford you an opportunity to travel down memory lane.
Most compatible with: Pisces
Least compatible with: Gemini
Lucky No.: 1
Lucky Colour: Cream
Gemini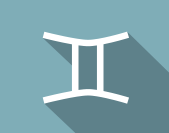 Apart from invitations to social gatherings that you simply can't ignore, there isn't much travel for you this month. Do enjoy yourself, but don't overdo. If you plan to drink; make arrangements to stay overnight to avoid late night rash driving. This month, you will manage to balance your life out and focus on bettering it. Through sheer will power and self- discipline, you will get the better of the health issues that have been bugging you. A financial crunch is in the offing, as you may end up spending more than you earn. Also, an honour or reward is in the pipeline for those in the creative field.
Travel Tip of the month: Travel wise, sherbet coloured sunsets and swinging hammocks will soothe your frayed nerves.
Most compatible with: Leo & Virgo
Least compatible with: Taurus
Lucky No.: 5
Lucky Colour: Pink
Cancer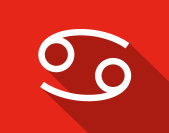 Luck is with you during your travels this month. Feel free to hang out at a casino if that is your scene—good fortune starts smiling upon you mid-month. Singles are likely to meet many; especially on their travels to clubs. A satisfying period is foreseen at work and meeting new influential people is on the cards for some. A marriage proposal for the eligible may send a wave of excitement across the household. A real estate transaction is likely to prove profitable.
Travel Tip of the month: Conserve money by keeping an eye out for travel deals.
Most compatible with: Virgo
Least compatible with: Libra
Lucky No.: 5
Lucky Colour: Sea Green
Leo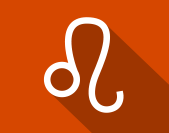 No matter what sort of traveller you are, you are going to make the best of what's possible this month. Initially you may feel a bit unsettled by choosing an expensive option for a not so worthy holiday deal. But this is only because the cards want you to learn to be patient while planning your itinerary. Moneywise, you will remain safe and lady luck will favour you on the romantic front as you will get to meet the one you secretly love. A celebration for an achievement may get underway and you may participate in a sporting event that interests you.
Travel Tip of the month: Avoid international travel in the last week of the month if possible.
Most compatible with: Gemini
Least compatible with: Capricorn
Lucky No.: 1
Lucky Colour: Lime Green
Virgo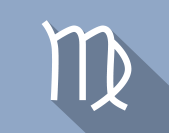 Bring out the learner-traveller inside you as your desire to learn about all the exhibits at the museum engulfs you. So what if your leaves aren't granted? You can still explore the world with Google. After all, exploration doesn't necessarily need to involve travel. You will need to turn a situation developing on the business front to your advantage and a spot of good luck is in store for you on the financial front. If you are going to undertake a long journey, it will be in your interest to be well prepared.
Travel Tip of the month: Shed laziness to achieve perfect mental health this month.
Most compatible with: Virgo & Taurus
Least compatible with: Aries
Lucky No.: 3
Lucky Colour: Yellow
Libra
If so far you have been a lone traveller wandering here and there like a researcher. Why not plan a group holiday and try something different? You will be amazed to see your social side come out to entertain a crowded tour bus. Time may be at a premium when it comes to getting something registered, so don't delay. A bit of legwork may also be required to get a deal through. Your romantic aspirations are likely to be rewarded soon, so wait for Cupid's arrow!
Travel Tip of the month: Don't waste your precious time participating in useless things that have no meaning and contribute nothing towards your betterment.
Most compatible with: Cancer
Least compatible with: Sagittarius
Lucky No.: 8
Lucky Colour: Brown
Scorpio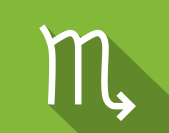 Sometimes overlooking the obvious shortcomings of people will be necessary in order to carry the team forward. So forget mom's advice and allow yourself to strike up conversations with strangers. Sort out all the pending bills from your last vacation now, as it may become difficult to finish them later. If you don't, just be prepared for the hidden charges in your credit card statement. This is the time to expand your business or widen your professional interests. Someone is likely to spend money on you. Your humble ways and kind words to the ones you love will go a long way in strengthening your relationships.
Travel Tip of the month: Steer clear of those people with a negative streak. Embrace those with positive minds.
Most compatible with: Aries & Scorpio
Least compatible with: Cancer
Lucky No.: 8
Lucky Colour: Green
Sagittarius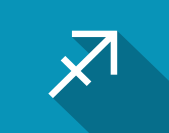 Your work routine may prove boring, but you will make yourself productive. Repayment of a loan assumes importance and may affect your holiday plans. Newlyweds may need to make compromises in order to let their relationship flourish. Cancelling a travel itinerary can create a misunderstanding, so, if you're worried your plans are beyond your means, act now to make amends. Convince all those travelling with you and make them understand that there aren't any better options. You will keep your fitness routine without external motivation. Take a stand, if you feel you are right.
Travel Tip of the month: Those travelling for a cause are likely to find someone special.
Most compatible with: Scorpio
Least compatible with: Cancer & Aries
Lucky No.: 7
Lucky Colour: White
Capricorn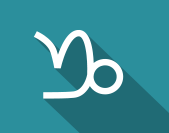 Worried that your boss hasn't approved your leaves? Don't panic. Who says business and pleasure can't be mixed? If you can't go out of the city, explore what's within. Pick a good café or lounge to schedule your meetings and eat to your heart's content with the client. In case you are in a creative or marketing field pick a good club or bar to hang out with like minded people. But don't worry; some of you will still get a chance to travel out of town, although it will be on business.
Travel Tip of the month: On choosing the venue for an important meeting, guidance from a friend will need to be followed meticulously.
Most compatible with: Aquarius & Pisces
Least compatible with: Gemini & Cancer
Lucky No.: 5
Lucky Colour: Red
Aquarius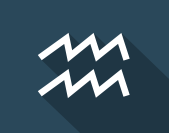 Travel boosts your energy and this month as you shuttle between different cities, striking business deals. On a personal level you may want to travel to a particular destination, but your purse strings may force you to look at other options. Perhaps it's best to stay home till you find the right place for your budget instead of wandering here and there and adding to your frustrations. Those pursuing higher studies may get lucky during campus recruitments. Your leadership qualities will be much appreciated during a particular situation that you may find yourself in while at a distant conference. Homemakers will find the day fruitful, when they manage to make some changes on the home front. You are likely to turn a venture profitable.
Travel Tip of the month: Stop being the travel agent for others and focus your energies on planning your own trips first.
Most compatible with: Taurus
Least compatible with: Leo & Virgo
Lucky No.: 1
Lucky Colour: White
Pisces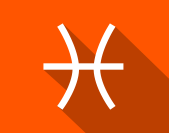 Your ideal vacation spot probably isn't within reach right now. When you can finally take that trip and enjoy yourself, everything will fall into place. Be patient. It is good to remain in touch with those who usually point you in the right direction. Networking is likely to open many doors for you as you travel overseas on the lookout for a job. You are in for an exciting time at a function or a party, so get ready to let your hair down! Although not budgeted, you are likely to go ahead and buy a luxury item you have been wanting for long. Your love life appears immensely fulfilling.
Travel Tip of the month: Avoid eating roadside food while travelling or it may upset your stomach.
Most compatible with: Cancer & Pisces
Least compatible with:  Aries
Lucky No.: 2
Lucky Colour: Orange
Predictions by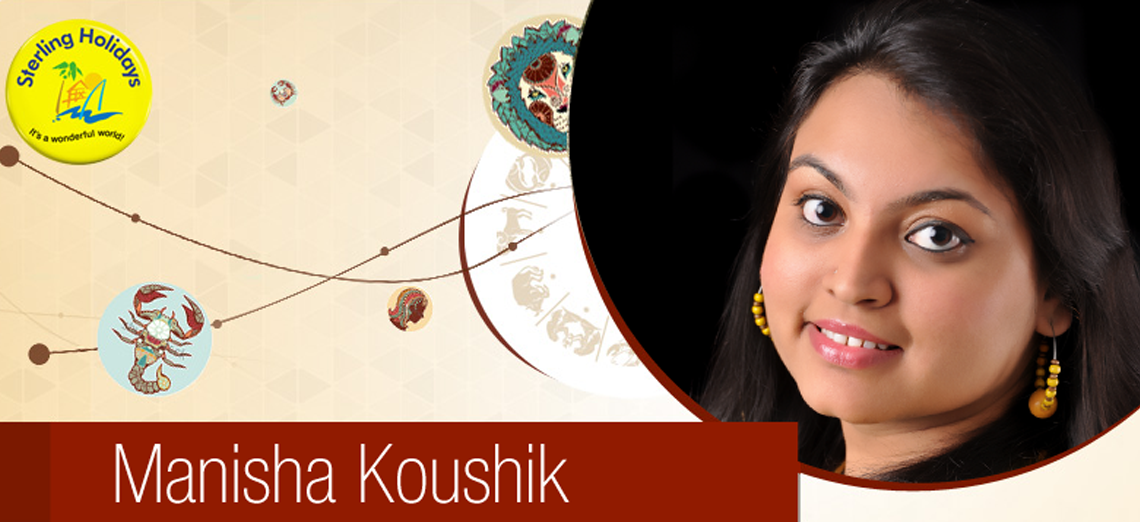 Click here  to give the app a spin and know more about your travel personality.
Read Travel Horoscope for the month of  February 2015 : Travel Horoscope – February 2015, by Manisha Koushik
Read Travel Horoscope for the month of  January 2015 : Travel Horoscope – January 2015, by Manisha Koushik
Read Travel Horoscope for the month of  December 2014 : Travel Horoscope – December 2014, by Manisha Koushik
Read Travel Horoscope for the month of  November 2014 : Travel Horoscope – November 2014, by Monisha Singh Dudaney
Read Travel Horoscope for the month of  October 2014 : Travel Horoscope – October 2014, by Monisha Singh Dudaney
Read Travel Horoscope for the month of  September 2014 : Travel Horoscope – September 2014, by Monisha Singh Dudaney
Read Travel Horoscope for the month of August 2014 : Travel Horoscope – August 2014, by Monisha Singh Dudaney
Read Travel Horoscope for the month of July 2014 : Travel Horoscope – July 2014, by Monisha Singh Dudaney
Read Travel Horoscope for the month of June 2014 : Travel Horoscope – June 2014, by Monisha Singh Dudaney
Read Travel Horoscope for the month of  May 2014 : Travel Horoscope – May 2014, by Monisha Singh Dudaney
Read Travel Horoscope for the month of  April 2014 : Travel Horoscope – April 2014, by Monisha Singh Dudaney
Read Travel Horoscope for the month of  March 2014 : Travel Horoscope – March 2014, by Monisha Singh Dudaney
Read Travel Horoscope for the month of  February 2014 : Travel Horoscope – February 2014, by Monisha Singh Dudaney
Read Travel Horoscope for the month of  November 2013 : Travel Horoscope – November 2013, by Monisha Singh Dudaney
Read Travel Horoscope for the month of  October 2013 : Travel Horoscope – October 2013, by Monisha Singh Dudaney
Read Travel Horoscope for the month of  September 2013 : Travel Horoscope – September 2013, by Monisha Singh Dudaney
Read Travel Horoscope for the month of  August 2013 : Travel Horoscope – August 2013, by Monisha Singh Dudaney
Read Travel Horoscope for the month of  July 2013 : Travel Horoscope – July 2013, by Monisha Singh Dudaney
Read Travel Horoscope for the month of  June 2013 : Travel Horoscope – June 2013, by Monisha Singh Dudaney
Read Travel Horoscope for the month of  May 2013 : Travel Horoscope – May 2013, by Monisha Singh Dudaney