Naldehra Golf Course: Time for Tee
The Naldehra Golf Course is a challenging one. It is a long stretch of land, at the height of 2200 m. It has several stretches that require strenuous walking through elevated greens.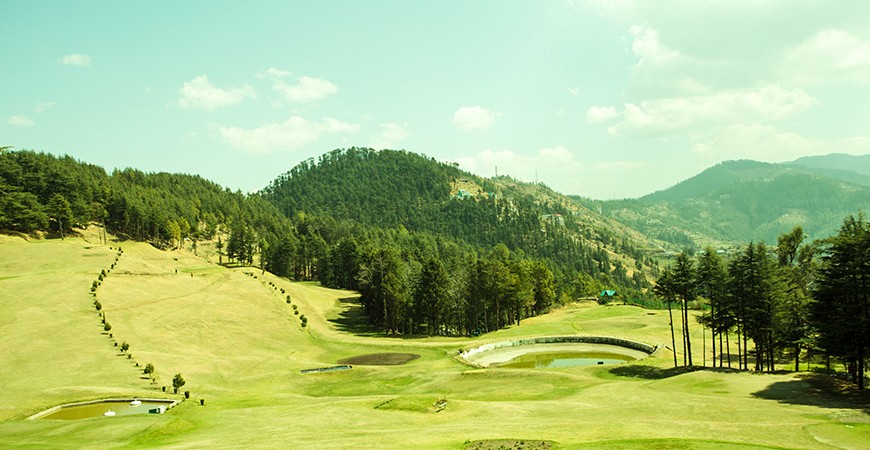 Head to the Naldehra Golf Course, one of the oldest and highest golf courses in the world and test your golfing skills. At an altitude of 2200 m, with a beautiful backdrop, the Naldehra Golf course is ideal for a game of golf in pleasant weather. Its design is similar to that of Scottish links courses.
A thick canopy of Deodar trees covers the Naldehra course. It is a par 68, 18-hole golf course, with 16 greens and 18 tees. Lord Curzon established the course in 1905 when he was the Viceroy of India. He was so charmed by the beauty of Naldehra that he named his third daughter Alexandra Naldehra.
Visitors can try their hand at the sport, by paying a nominal fee. Formerly a nine-hole course, Naldehra gradually grew to its current state with a passing road cutting the course into two.
There is an ancient Nag temple inside the golf course that is worth a visit. You can take a pony ride through the woods of Naldehra. There are plenty of places where you can sip a cup of coffee, have Maggi and drink to the view.
Good to Know :
Location: 22 km from Sterling Kufri