The Ridge: Shimla's Heartbeat
The bustling Ridge Road is a large open space, located in the heart of Shimla. There is something for all age groups here.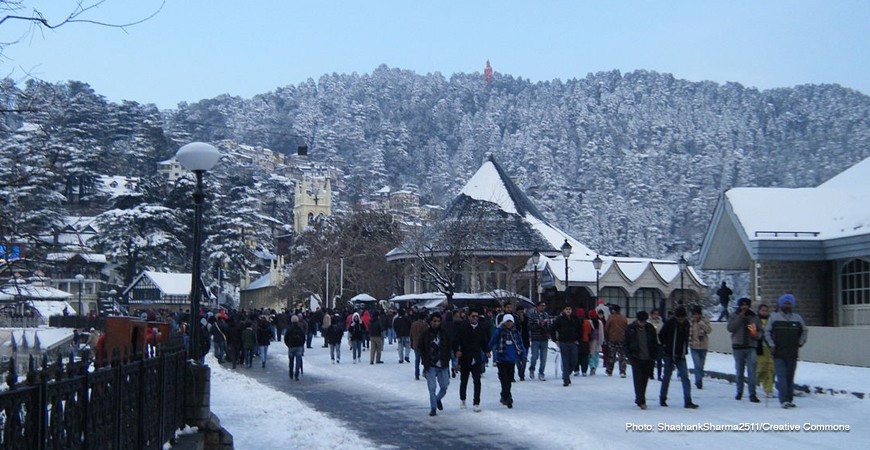 The Ridge is the busiest part of Shimla. It is a vantage point, giving a clear view of Shimla. Since cars are not allowed here, it is the perfect stretch for an evening walk. When you reach the Ridge, you will be able to spot the Indian tricolour and a statue of Mahatma Gandhi.
A road connects this square to the Mall Road. It is lined with trendy cafes, old shops, upmarket stores, and gazebos. It is the perfect place to sit and do nothing other than catch up on life. The road has many offshoots, which lead to more local markets including the famous Lakkar Bazaar. It is an excellent place to buy small souvenirs and local artefacts.
The most imposing structure here is the Christ Church. Built in 1857, it is worth a visit to see the intricate art on the stained glass windows.
The Scandal Point is also a good place to visit. It is the point where the Ridge Road meets the Mall Road. In 1892, the Maharaja of Patiala eloped with the daughter of the Viceroy, giving the place its name.
The Ridge always seems to be bustling with people making it quite popular.
Good to Know :
Location: 19 km from Sterling Kufri