Mashobra: Since the Days of the British Raj
Mashobra is a picture-perfect town, located 7 km from Kufri. Once the preferred summer retreat of the Raj, the President of India maintains tradition and still visits the retreat here.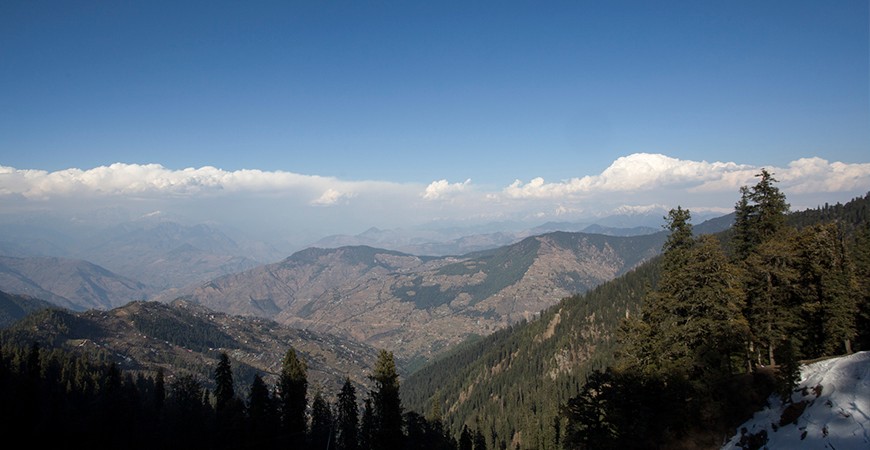 If you know of the history of Shimla, you'd know that it used to be the summer capital of British officers during the Raj era. Keeping that tradition alive, the Presidential Office of India still maintains a retreat at Mashobra, which is just 7 km from Kufri. This beautiful wooden building was originally constructed in 1850 CE. The President visits Mashobra at least once a year and during that period, the Presidential Office shifts to nearby Chharabra.
Mashobra falls on the historic Hindustan - Tibet Road that leads to Kinnaur and Spiti. The area surrounding Mashobra is a part of Shimla's Wildlife Sanctuary. The dense coniferous forests full of pines, oaks, and deodars, cast their magic on those trekking through them. During spring and summer, the jungles are full of fragrant blossoms, while the winters have their own charm with regular snowfall. It is also possible to spot wild animals such as barking deer, monkeys, jackals, and various types of local birds such as pheasants and partridges in these jungles. The beautiful views and salubrious weather at Mashobra are a treat to your senses.
Good to Know :
Location: 9 km from Sterling Kufri